Park Projects
Follow along with improvements in and around the Park District.
Click on the following links to learn more!
Current Parks / Facility Improvements
**Park Systems are open to the general public, with residents maintaining 6ft social distancing, mask requirements, and 50 person max occupancy per play area**
Project construction is completed. Only remaining work includes the furnishings inside the restroom, and a few outdoor amenities.
Only engineering and planning will take place in 2020 with construction of the park in 2021.
Ice Rink 2 Renovation at the Triphahn Center
Princeton Park Renovation
Fabbrini Pickle Ball Conversion and Court Coloring
Court coloring and conversion is complete!
Parking lot Crack Fill and Seal-coating at Bridges of Poplar Creek, Cannon Crossings, and Freedom Run Dog Park

Patriot Maintenance is the selected vendor to complete these projects.

Freedom Run Dog Park crack fill has been completed.
Cannon Crossings crack fill is complete.
Bridges of Poplar Creek parking lot and maintenance driveway have been completed.
The Club at Prairie Stone Renovation
The new fitness area, new yoga studio, new stretching area, painting, new carpet and lighting have all been completed.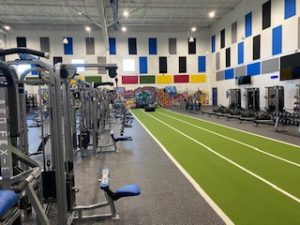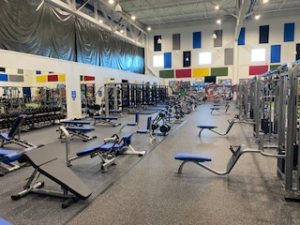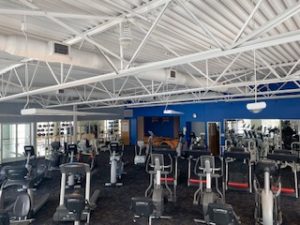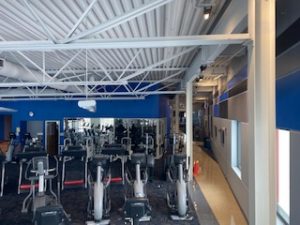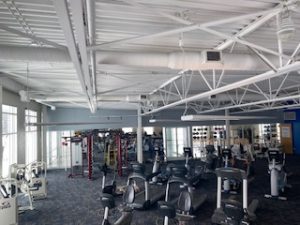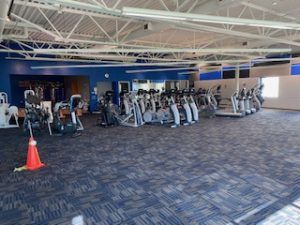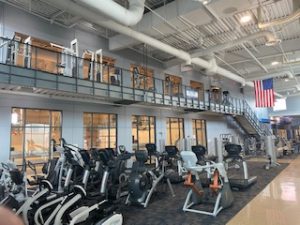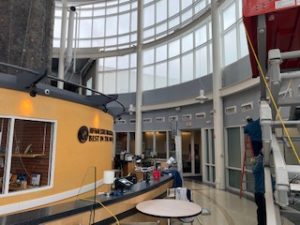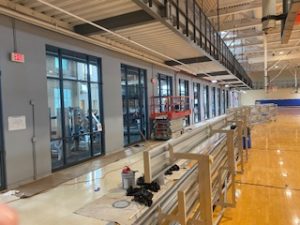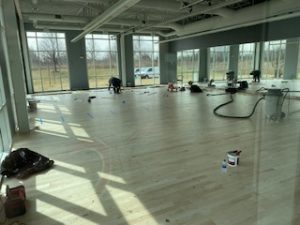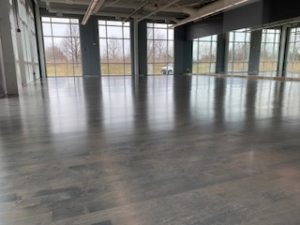 ---
2020 Projects in Planning Stage
TC north water tank replacement – Late spring early summer project
Roof Consulting – The Club, for roof replacement in 2021
---
Conservation Projects
---
Previous Parks / Facility Improvements
Ice Rink 1 Renovation at the Triphahn Center
2019 Playground Updates – Highland Park
2019 Playground Updates – Willow & Community
2018 Playground Updates – MacArthur & Armstrong
---
Restrooms and Drinking Fountains
Due to Covid-19 regulations park bathrooms will remain closed, Port-o-lets have been placed next to all outdoor restrooms. Please use personal hand sanitizer when using the port-o-lets. Drinking Fountains will be turned on in the parks by Mid-May.
Park Maintenance
With Covid-19 restrictions still in place the parks maintenance team is currently working on essential property up keep. This includes but not limited to mowing, sports field maintenance, garbage collection, landscaping, tree trimming and capital projects.
Questions?

For further information, please contact Dustin Hugen at (847) 285-5465 or dhugen@heparks.org