Park Updates
Follow along with improvements in and around the Park District.

2023 Capital Projects
Pine Park Enhancement
The school district has successfully stripped the entire area for the soccer fields and has begun bringing fill material to bring the area to the proper elevation.
HEPD staff completed tiling of areas on the sled hill that will be turned into natural grass for walking paths and passive areas. These areas will be seeded in the next couple of weeks (prior to 6/15/23).
HEPD staff has also completed the removal of all aspects of the inline hockey rink and will begin to backfill the areas where asphalt and concrete used to be. Once the areas are backfilled they will be seeded as well.
Click HERE for the latest Aerial Footage of Pine Park
Crack/Seal Tennis Courts and Basketball Courts
Olmstead Park Tennis / Pickle Ball Courts & Basketball Court
Willow Recreation Center Tennis / Pickle Ball Courts
Fabbrini Park Tennis Court and Pickle Ball Courts
Black Bear Park Basketball Court
Huntington Park Basketball Court
Community Park Basketball Court
Work will take place June through August weather dependent and each court will take roughly two weeks to complete. Signs will be posted prior to the start date at each court.
Asphalt Maintenance – Parking Lots and Paths (multiple sites)
Huntington Park Playground Sidewalk
Bridges of Poplar Creek Parking Lot & Maintenance Area
Vogelei Park Parking Lot
Canterbury Fields Park Parking Lot
Cannon Crossing Parking Lot
Cottonwood Park Parking Lot
Olmstead Park Parking Lot
Work will take place based on weather conditions and Park District programing. Sign will be posted prior to the work being completed.
TC Fitness Remodel
Fitness Center is closed from April 12, 2023 to May 6, 2023 for a renovation of the fitness center.
Willow Recreation Interior/Exterior Renovation
Exterior concrete work
Exterior stucco repairs and painting
New exterior doors
Skylight and window replacements
Fabbrini Pickle Ball Fence Replacement
The fence that surrounds the tennis and pickle ball courts at Fabbrini Park is being removed and replaced with a new fence 10 foot tall fence that will have a 6 foot windscreen on the fence. Construction date is TBD.
Triphan Center Playground
Removal of existing playground and mulch.
Install of new playground and a synthetic turf fall surface.
Work to take place starting in late August through September.
Beacon Pointe Park Enhancement
Construction to start with the new walking path in April of 2023 and playground and shelter installation in September/October of 2023.
New 2-5 year old and 5-12 year old playground
New walking path to connect sidewalks on south and north side of the park.
New shelter and picnic area
HEPD crews completed in the install of drainage for the future playground site.
The asphalt contractor was able to complete all earthwork for the path on 5/15/2023, and began adding the stone base for the asphalt.
They plan to finish the asphalt installation prior to 5/20/2023 and then will be responsible for backfilling with topsoil, seeding and blanketing their disturbed areas.
Click HERE for the latest Aerial Footage of Beacon Pointe park
Fabbrini Oakdale Tot Playground
New 2-5 year old playground to be installed in September / October.
Huntington Playground
Asphalt contractor will be onsite on Wednesday 5/17 and Thursday 5/18 to complete the path around the playground.
The playground should open on Friday 5/19/2023.
Click HERE for Huntington Park Plans
Click HERE for latest Aerial Footage of Huntington Park
Project to be finished in spring of 2023.
Olmstead Park
Continuing the site renovation that started in 2019, the parks maintenance team will be removing the small baseball field backstop, foul line fencing, and concrete pads from the bleacher and bench areas. This will allow the team to complete replacement of the infield, expanding the turf area for youth soccer and increasing open use space.
Improvements to the entire open turf area will be completed in effort to improve drainage as well as provide a safer, more uniform playing surface.
We are looking to complete the improvements for program use this fall.
---
2022 Court Repairs
South Ridge Park Tennis Court
Charlemagne Park Tennis Court / Basketball Court
Cannon Crossing Park Tennis Court / Basketball Court
Victoria Park Tennis Court / Basketball Court
Evergreen Park Tennis Court
Armstrong Park Basketball Court
Completed previous Parks / Facility Improvement
Bridges of Poplar Creek Country Club Toptracer Facility
Seascape Pool Boiler Replacements
Bid was awarded to Anchor Mechanical. Project is completed.
2021 Court Repair and Coloring Coating in Multiple Locations
Bid was awarded to American Sealcoating of Indiana. Project is completed.
2021 Parking lot Crack Fill and Seal-coating at Multiple Locations

Bid was awarded to Maul Enterprises. Project is completed.
Crack fill and Sealcoating has been completed for Triphahn Center, Fabbrini Park, Canterbury Park Place, and Canterbury Fields Park. Project is completed.
Princeton Park Renovation
Ice Rink 2 Renovation at the Triphahn Center
Fabbrini Pickle Ball Conversion and Court Coloring
Parking lot Crack Fill and Seal-coating at Bridges of Poplar Creek, Cannon Crossings, and Freedom Run Dog Park
The Club at Prairie Stone Renovation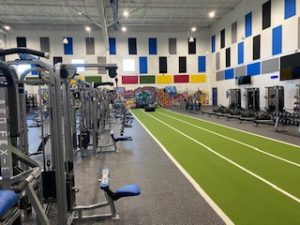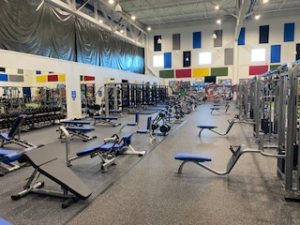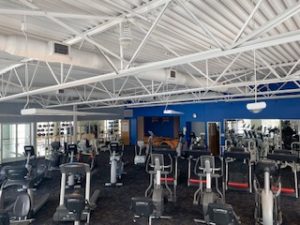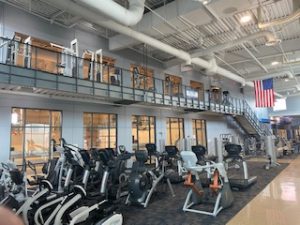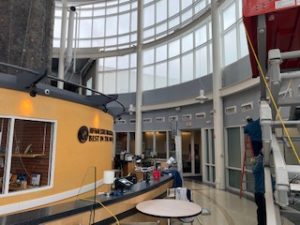 Ice Rink 1 Renovation at the Triphahn Center
2019 Playground Updates – Highland Park
2019 Playground Updates – Willow & Community
2018 Playground Updates – MacArthur & Armstrong
Conservation Projects
---
Questions?

For further information, please contact Dustin Hugen at (847) 285-5465 or dhugen@heparks.org