Park Updates
Follow along with improvements in and around the Park District.

2023 Capital Projects
Vogelei Park Renovation – Open Space Land Acquisition and Development Grant
Hoffman Estates Park District will be applying for an Open Space Land Acquisition and Development Grant to renovate Vogelei Park.  Currently the district is still in the planning stages and only has a conceptual plan in place.  The plans that you can access via the link below will show you what the vision is.  To outline the vision the bullet points will provide a brief description.
Vogelei Park Renovation Conceptual Plans
Vogelei Park Renovation Final Plans
In favor of Vogelei Park Renovation
All-inclusive playground
New splash pad with above ground and ground base sprays
Sitting area with shelter between splash pad and playground
Nature classroom with renovated shoreline
Renovated walking paths, along with additional paths to access new features
Sensory garden
Tree Nursery
Green house with ADA garden beds
Sport Area to include bocce ball, bank shot sports and disc golf
Newly landscaped areas
Passive park areas for open use
Pine Park Enhancement
The earthwork for the soccer fields has been completed and sod is expected to be installed starting on 9/13/2023, with the goal to finish the sod on 9/15/2023.
The nature hill with the walking paths and sled hill have been completed and seeded. HEPD staff will now begin to water the seeded areas, with expected grass coverage prior to the winter months.
The fence installation for the pickle ball courts started on 8/28/2023. After the fence install is completed, the pickle ball surface and net installation will take place, which is currently scheduled for the last two weeks of September.
Once the pickle ball courts are set then the path around the park will be completed, as well as final restoration.
The park is not set to open until this winter.
Click HERE for the latest Aerial Footage of Pine Park
Crack/Seal Tennis Courts and Basketball Courts
Olmstead Park Tennis / Pickle Ball Courts & Basketball Court – work is scheduled to start July 5th. Courts will open when completed, weather dependent.
Willow Recreation Center Tennis / Pickle Ball Courts – court repairs will tentatively be completed by July 4th, weather dependent.
Fabbrini Park Basketball Court has been completed. Fabbrini Tennis Court and Pickle Ball Courts will be completed 6/29/2023.
Black Bear Park Basketball Court
Huntington Park Basketball Court
Community Park Basketball Court
Work will take place June through August weather dependent and each court will take roughly two weeks to complete. Signs will be posted prior to the start date at each court.
Asphalt Maintenance – Parking Lots and Paths (multiple sites)
Huntington Park Playground Sidewalk
Bridges of Poplar Creek Parking Lot & Maintenance Area
Vogelei Park Parking Lot
Canterbury Fields Park Parking Lot
Cannon Crossing Parking Lot
Cottonwood Park Parking Lot
Olmstead Park Parking Lot
Work will take place based on weather conditions and Park District programing. Sign will be posted prior to the work being completed.
TC Fitness Remodel
Now complete!
Willow Recreation Interior/Exterior Renovation
Exterior concrete work
Exterior stucco repairs and painting
New exterior doors
Skylight and window replacements
Fabbrini Pickle Ball Fence Replacement
The old fence has been removed and the new fence has been installed. Windscreen and all other accessories are back on the fence as well.
Click HERE for the latest Aerial Footage of Fabbrini Tennis/Pickle Ball Courts
Triphan Center Playground
Construction of the project is scheduled to start September 11, 2023 (weather and lead time dependent) with completion in November.
Removal of existing playground and mulch.
Install of new playground and a synthetic turf fall surface.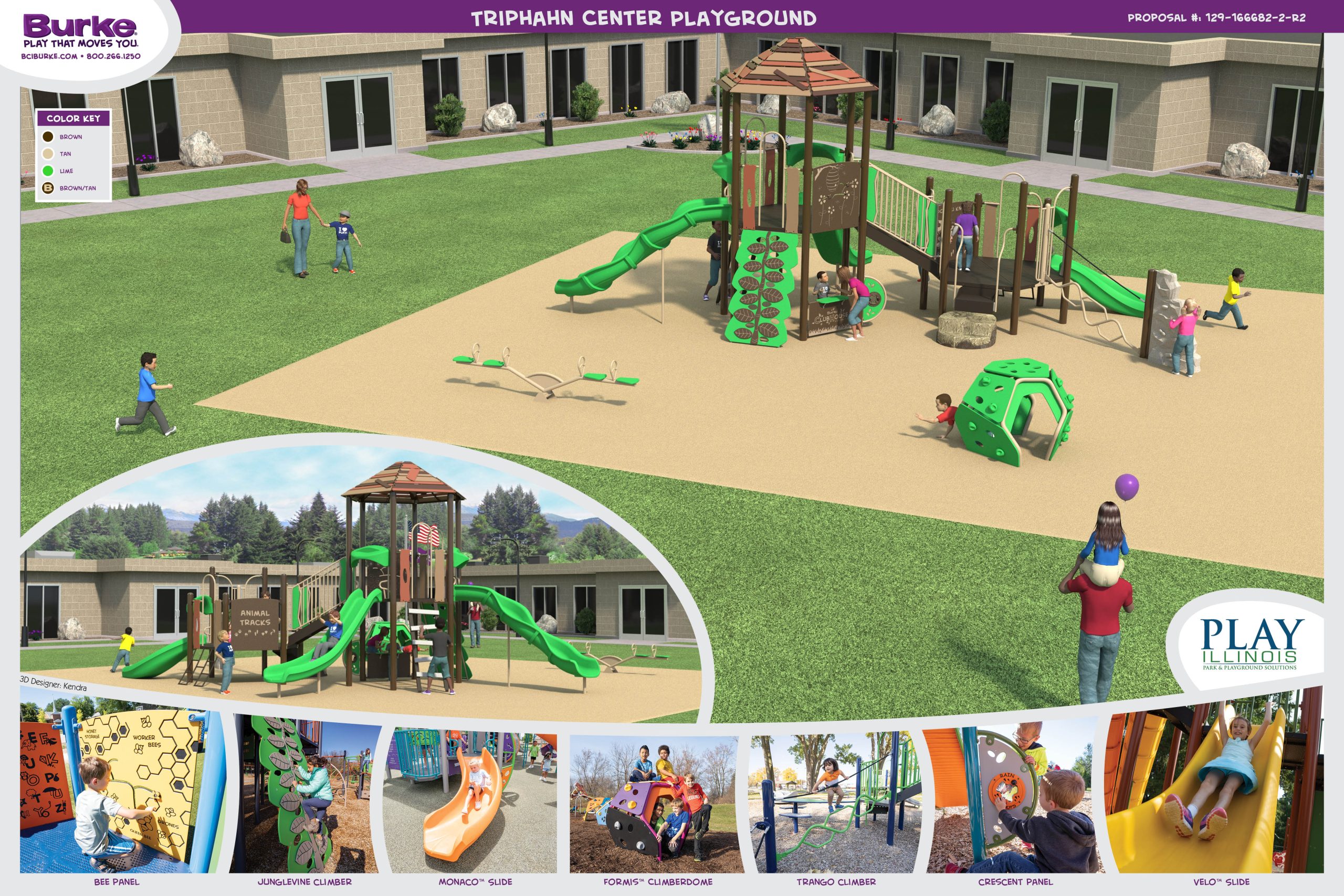 Beacon Point Park Enhancement
The playground at Beacon Point is coming along nicely. Concrete for the curbs and shade structure was poured on 8/25/2023. Playground equipment and fall surface installers have been on site since 8/28/2023 and plan to finish up the playground install on 9/1/2023. HEPD staff will then be installing a fence around the perimeter to block the fire station's lot, as well as completing the grading, grass seeding and planting of trees prior to the park opening.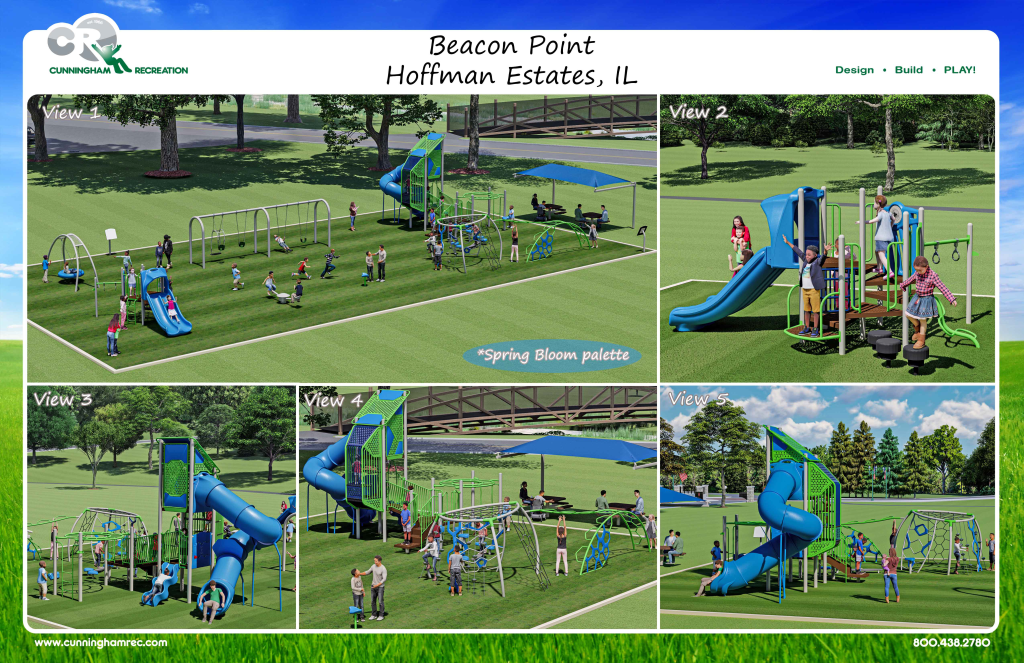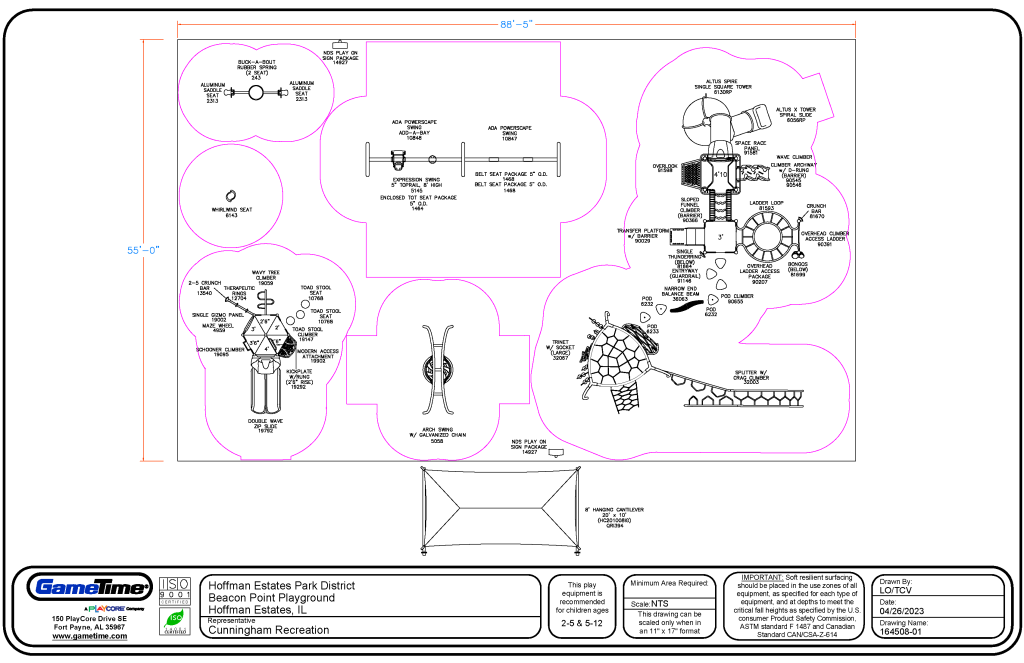 Click HERE for the latest Aerial Footage of Beacon Pointe park
Fabbrini Oakdale Tot Playground
New 2-5 year old playground to be installed in September / October.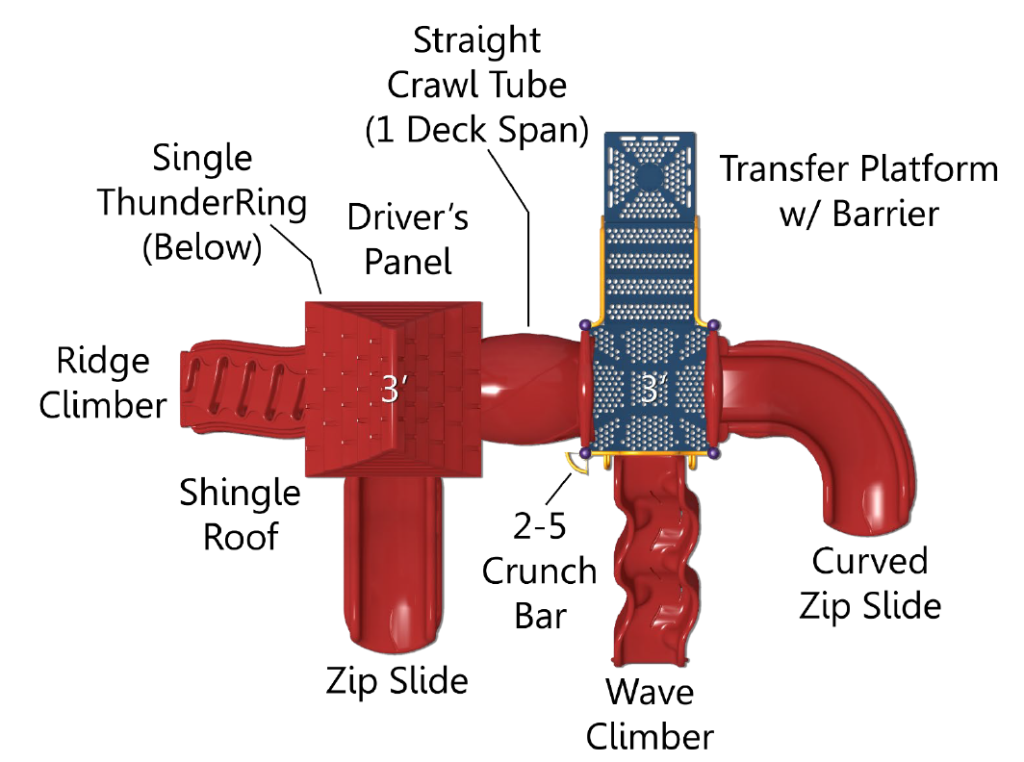 NOTE : Concept Playground image does not match actual playground colors. Below is correct playground colors.
Playground Roof will be Purple
Both Slides will be Red/Orange
Playground Posts will be Orange
Playground Railings will be White
Both Climbers will be Grey
Huntington Playground
The playground is completed and open for use.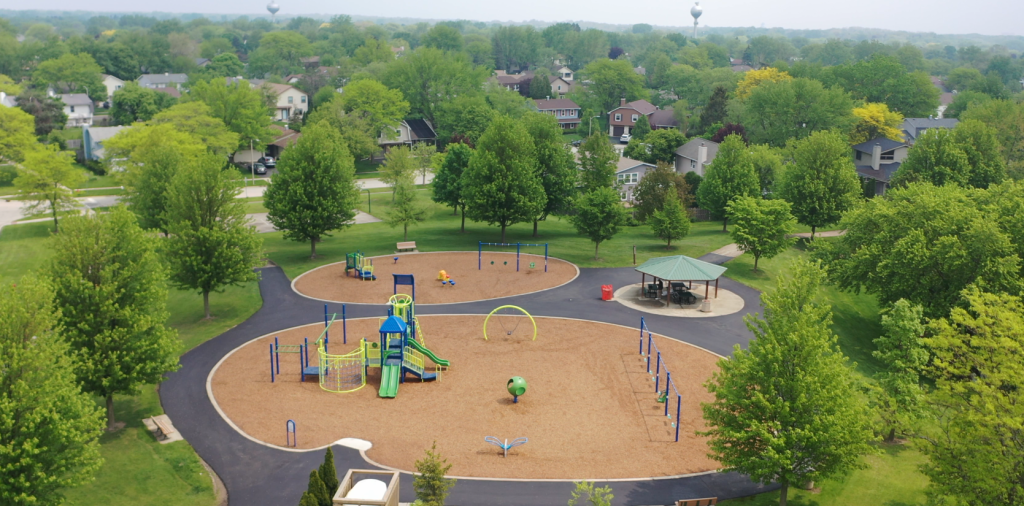 Click HERE for Huntington Park Plans
Click HERE for latest Aerial Footage of Huntington Park
Olmstead Park
Continuing the site renovation that started in 2019, the parks maintenance team will be removing the small baseball field backstop, foul line fencing, and concrete pads from the bleacher and bench areas. This will allow the team to complete replacement of the infield, expanding the turf area for youth soccer and increasing open use space.
Improvements to the entire open turf area will be completed in an effort to improve drainage, as well as provide a safer, more uniform playing surface.
We are looking to complete the improvements for program use this fall.
---
2022 Court Repairs
South Ridge Park Tennis Court
Charlemagne Park Tennis Court / Basketball Court
Cannon Crossing Park Tennis Court / Basketball Court
Victoria Park Tennis Court / Basketball Court
Evergreen Park Tennis Court
Armstrong Park Basketball Court
Completed previous Parks / Facility Improvement
Bridges of Poplar Creek Country Club Toptracer Facility
Seascape Pool Boiler Replacements
Bid was awarded to Anchor Mechanical. Project is completed.
2021 Court Repair and Coloring Coating in Multiple Locations
Bid was awarded to American Sealcoating of Indiana. Project is completed.
2021 Parking lot Crack Fill and Seal-coating at Multiple Locations

Bid was awarded to Maul Enterprises. Project is completed.
Crack fill and Sealcoating has been completed for Triphahn Center, Fabbrini Park, Canterbury Park Place, and Canterbury Fields Park. Project is completed.
Princeton Park Renovation
Ice Rink 2 Renovation at the Triphahn Center
Fabbrini Pickle Ball Conversion and Court Coloring
Parking lot Crack Fill and Seal-coating at Bridges of Poplar Creek, Cannon Crossings, and Freedom Run Dog Park
The Club at Prairie Stone Renovation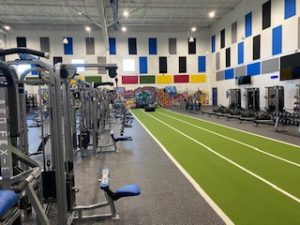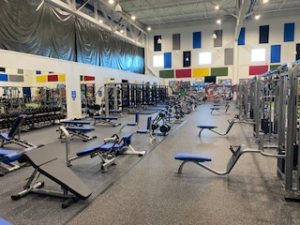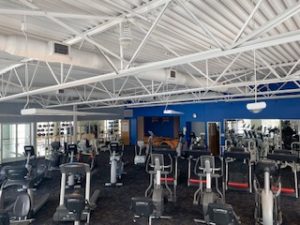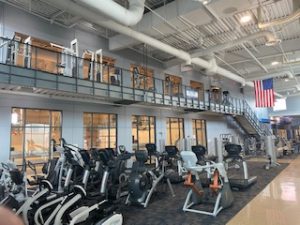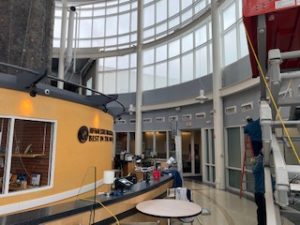 Ice Rink 1 Renovation at the Triphahn Center
2019 Playground Updates – Highland Park
2019 Playground Updates – Willow & Community
2018 Playground Updates – MacArthur & Armstrong
Conservation Projects
---
Questions?

For further information, please contact Dustin Hugen at (847) 285-5465 or dhugen@heparks.org