Park Projects
Follow along with improvements in and around the Park District.
Click on the following links to learn more!
Current Parks / Facility Improvements
**Park System is closed for construction and resident safety. No use of path/tennis/parking lots is allowed. Only ball-field and outfield are open.**
Contractors have all been awarded contracts. To see the results and awarded contracts, follow the link here!
Earthwork erosion control fence work has been completed for the proposed new playground, splash pad, and parking lot.
All asphalt has been removed from the existing pathway. Weather conditions prevented the removal of remaining materials from the pathways.
Contractor began stripping and stockpiling topsoil from the proposed playground areas, to be used later for landscape improvements.
The sanitary sewer was installed to the proposed restroom/utility room. Testing will occur once the building is completed.
Utility contractor began installation of the storm sewer network, with 45% of the underground storm pipe and structures completed.
Also underway is the installation of the underground infiltration structure. This structure will help return rain water to the ground from the new driveway and parking lot areas.  This structure allows no need for additional detention capability to the pond, and helps filter out pollutants from getting in to the pond.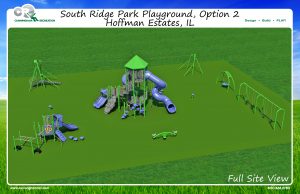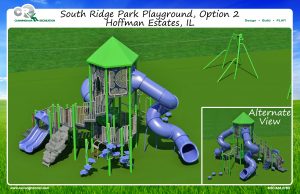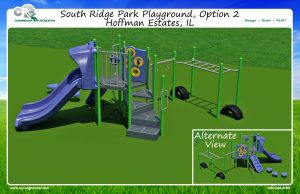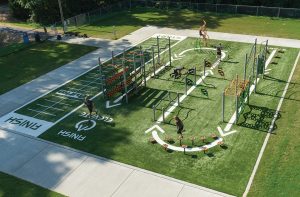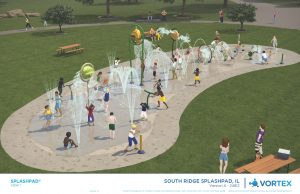 Only engineering and planning will take place in 2020 with construction of the park in 2021.
Ice Rink 2 Renovation at the Triphahn Center
MN Ice was the selected contractor to complete the project. The new ice rink construction began on March 2, 2020 and has a substantial completion date of September 6, 2020.
The rink sub-floor is currently set to be removed, making way for the installation of the new rink.
Main lines have been installed, along with the rink drainage.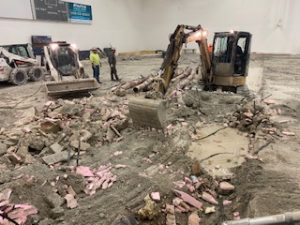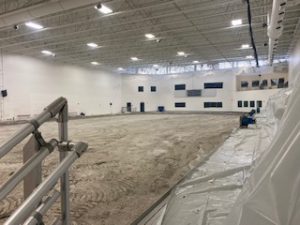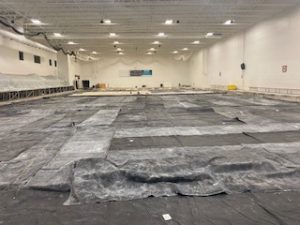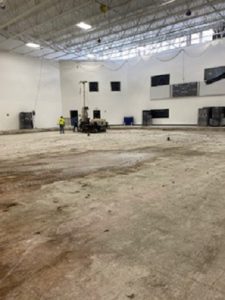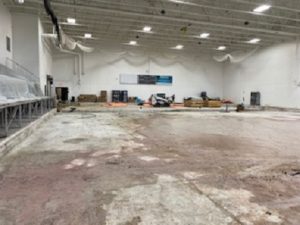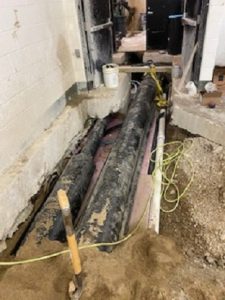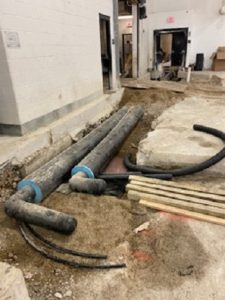 Princeton Park Renovation
Hacienda Landscaping was selected to install the new playground at Princeton Park. The old playground has been removed as well as all the mulch from that playground. 
Playground and splash pad equipment has been installed.
Installation of concrete is the next step of the project, and followed by repairs to the existing basketball court.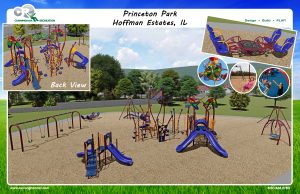 Olmstead Park and WRC Tennis/Basketball Court Repair/Color Coating
American Sealcoating is the selected vendor. Vendor is working on schedule.
Parks will be completed once night time temps are consistently above 50°F
Fabbrini Pickle Ball Conversion and Court Coloring
American Seal Coating was the selected vendor. Vendor is working on schedule.
Due to weather, this project has been delayed. Contractor has started surface repairs, and the courts are anticipated to be open on June 5th.
Parking lot Crack Fill and Seal-coating at Bridges of Poplar Creek, Cannon Crossings, and Freedom Run Dog Park

Patriot Maintenance is the selected vendor to complete these projects.

Freedom Run Dog Park crack fill has been completed.
Cannon Crossings crack fill is about 75% complete.
Bridges of Poplar Creek parking lot has been completed, while the maintenance path is scheduled for later in June.
The Club at Prairie Stone Renovation
The new fitness area, new yoga studio, new stretching area, painting, new carpet and lighting have all been completed.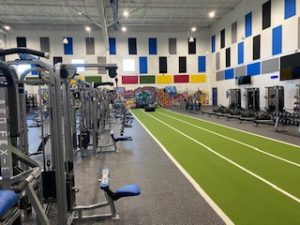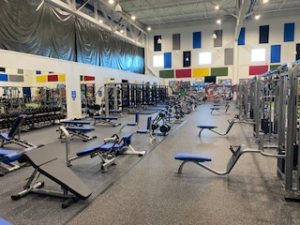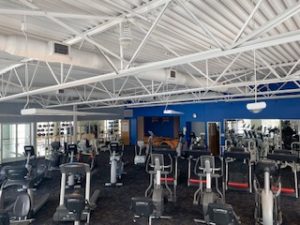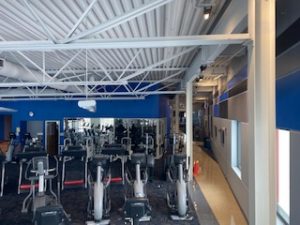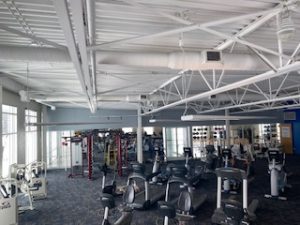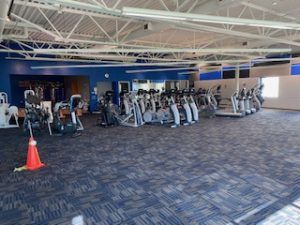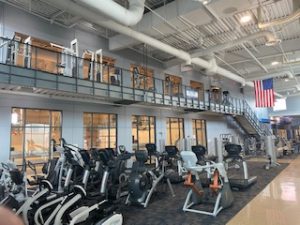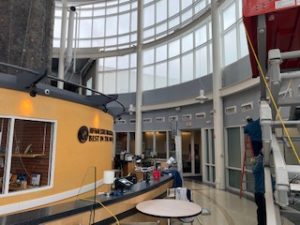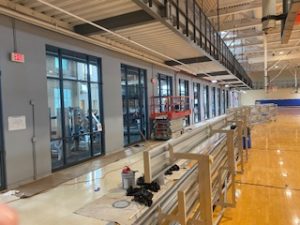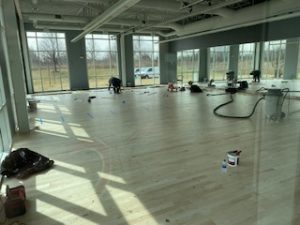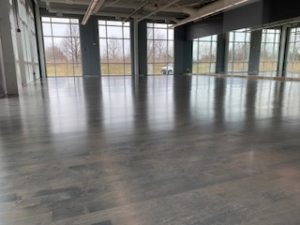 ---
2020 Projects in Planning Stage
TC north water tank replacement – Late spring early summer project
Roof Consulting – The Club, for roof replacement in 2021
---
Conservation Projects
---
Previous Parks / Facility Improvements
Ice Rink 1 Renovation at the Triphahn Center
2019 Playground Updates – Highland Park
2019 Playground Updates – Willow & Community
2018 Playground Updates – MacArthur & Armstrong
---
Restrooms and Drinking Fountains
Due to Covid-19 regulations park bathrooms will remain closed, Port-o-lets have been placed next to all outdoor restrooms. Please use personal hand sanitizer when using the port-o-lets. Drinking Fountains will be turned on in the parks by Mid-May.
Park Maintenance
With Covid-19 restrictions still in place the parks maintenance team is currently working on essential property up keep. This includes but not limited to mowing, sports field maintenance, garbage collection, landscaping, tree trimming and capital projects.
Questions?

For further information, please contact Dustin Hugen at (847) 285-5465 or dhugen@heparks.org