Ice Rink Renovation
Renovation of Rink 1 at Triphahn Center & Ice Arena began March 18. This extensive project will include a complete update to the ice sub-surface and new glass.

Summary of renovation
Remove existing ice
Remove and store existing dasher boards and glass
Remove concrete insulation, cold/heat piping, and stone base
Install heat piping system
Install layers of rink leading to concrete and cold piping  
Reinstall dasher boards, glass and new curved glass
Build new ice
Construction timeline:
March 18, 2019 – Early November, 2019
July 25, 2019 Update
During the construction of Rink One at Triphahn Center & Ice Arena, technicians unearthed an unknown drainage problem related to soil composition beneath the ice rink's concrete subsurface. Structural engineering studies determined that portions of Rink One's concrete pad must be reinforced and replaced before rebuilding as to provide the structural integrity needed to counteract the drainage concerns. This unexpected, time and labor-intensive project is delaying the reopening of Rink One until November 1, 2019.

Due to the delay in reopening Rink One, HEParks is rescheduling ice usage on Rink Two this fall to accommodate as many of our lessons and leagues as possible. All of our fall programs will have ice time, but due to the limited available ice, there will be fewer time slot options available for each of our programs. A revised program schedule is available online at HEParks.org and in the Triphahn Center & Ice Arena.

---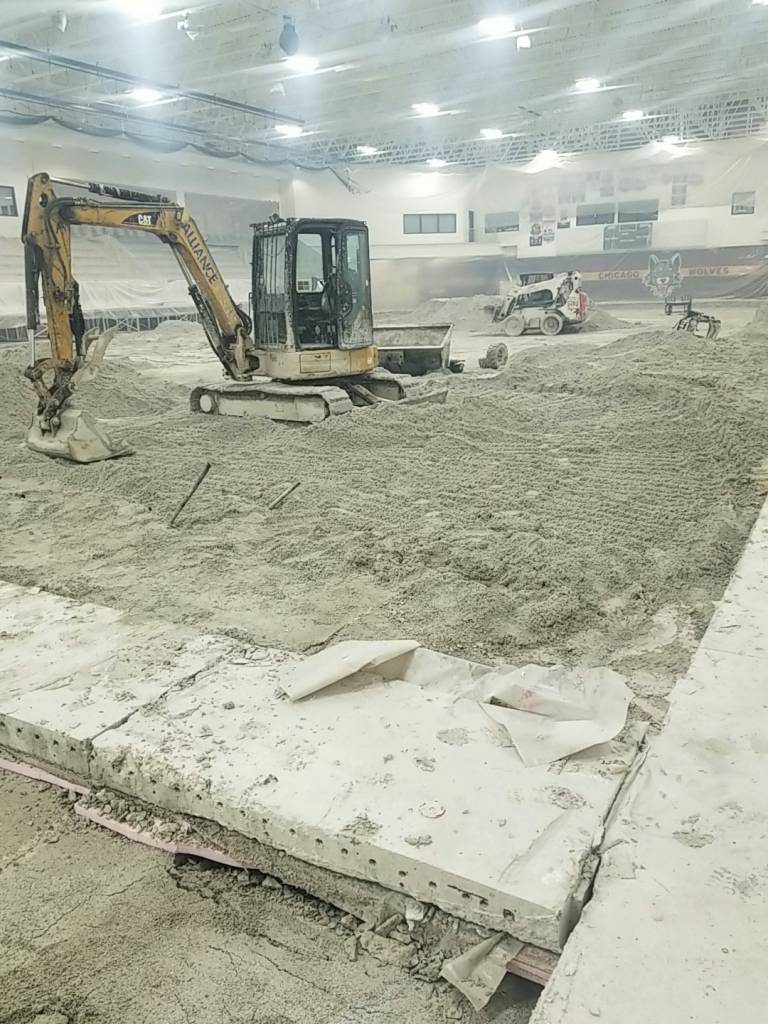 April 11, 2019
The 6th layer, a eight plus layer of fill is removed by crews.

---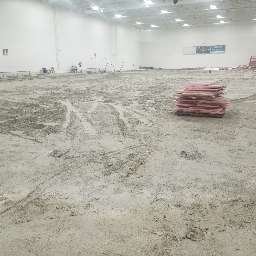 April 9, 2019
Removal of the foam insulation exposes an eight inch deep layer of fine gravel.
---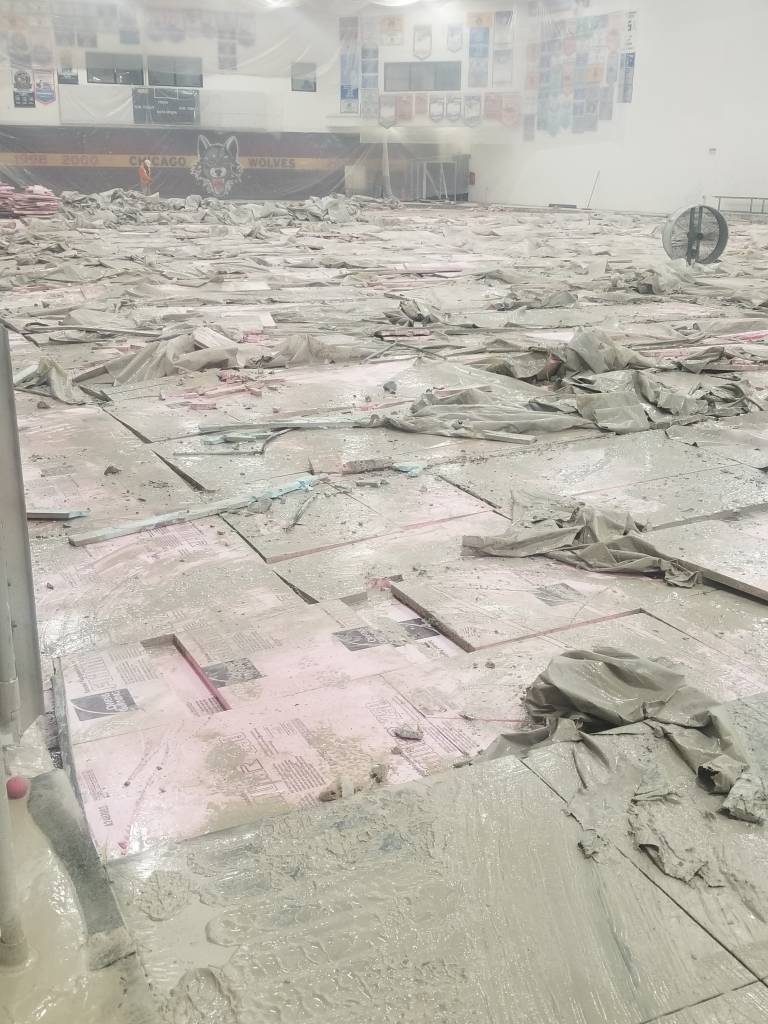 April 5, 2019
Deconstruction continues on rink 1 with the exposure and removal of two layers of insulation and a moisture barrier.

---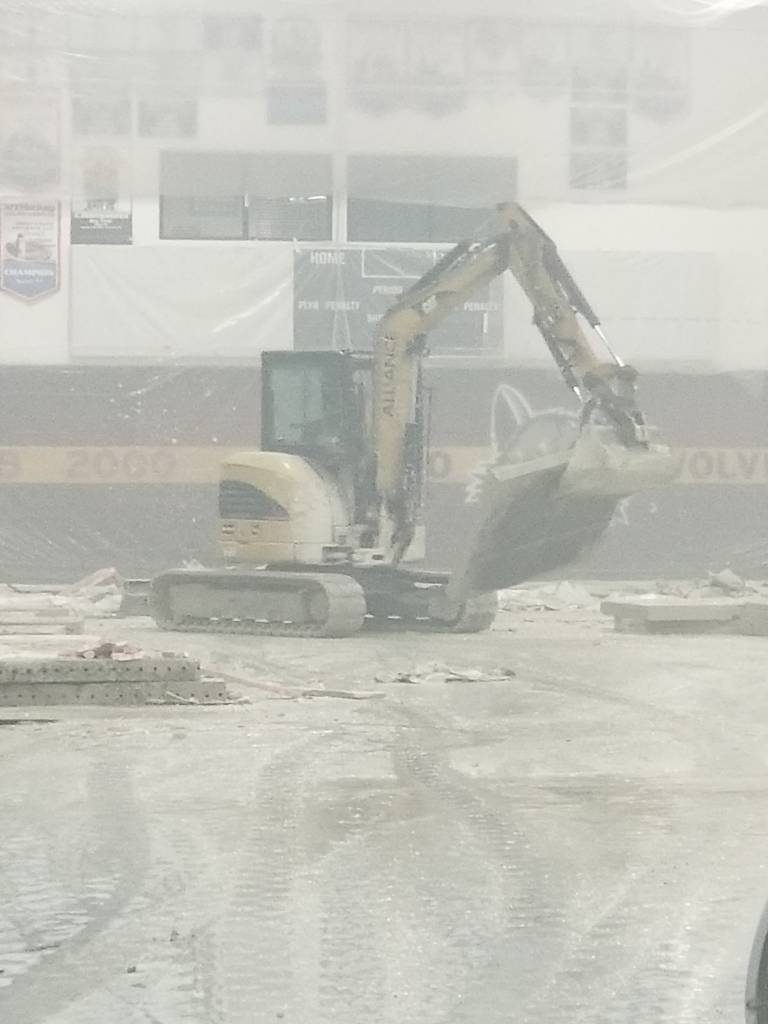 April 1, 2019
Heavy machinery removes the 600 pound slabs of concrete from the rink floor. Tubes running through the slab act as the refrigeration system which help created the ice sheet.
---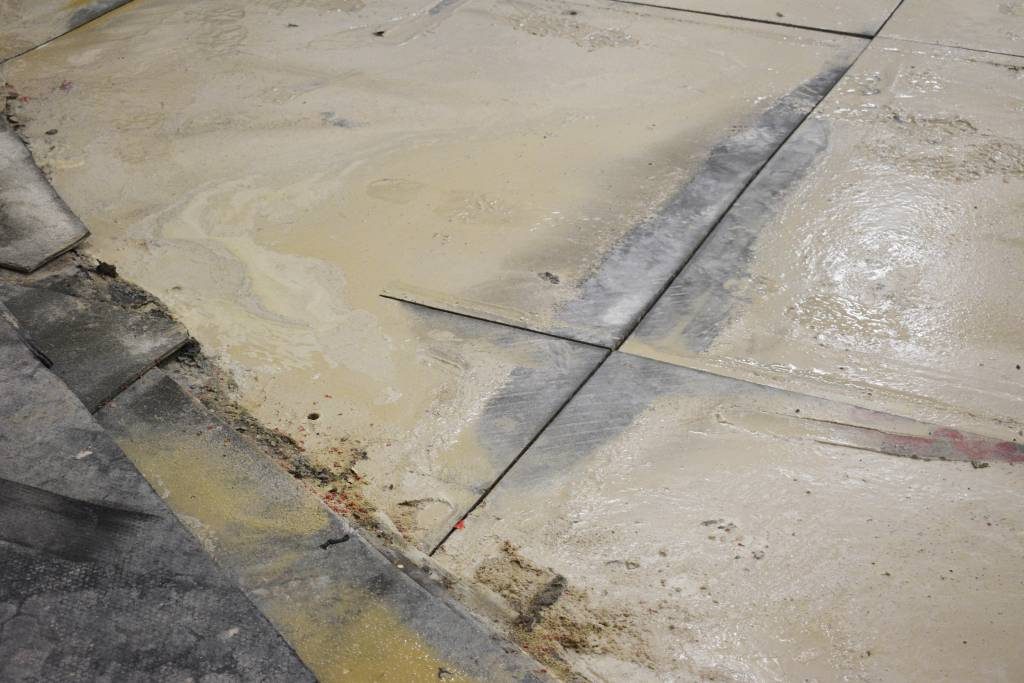 March 28, 2019
Crews cut Rink 1's concrete slab into smaller pieces in preparation for removal.
---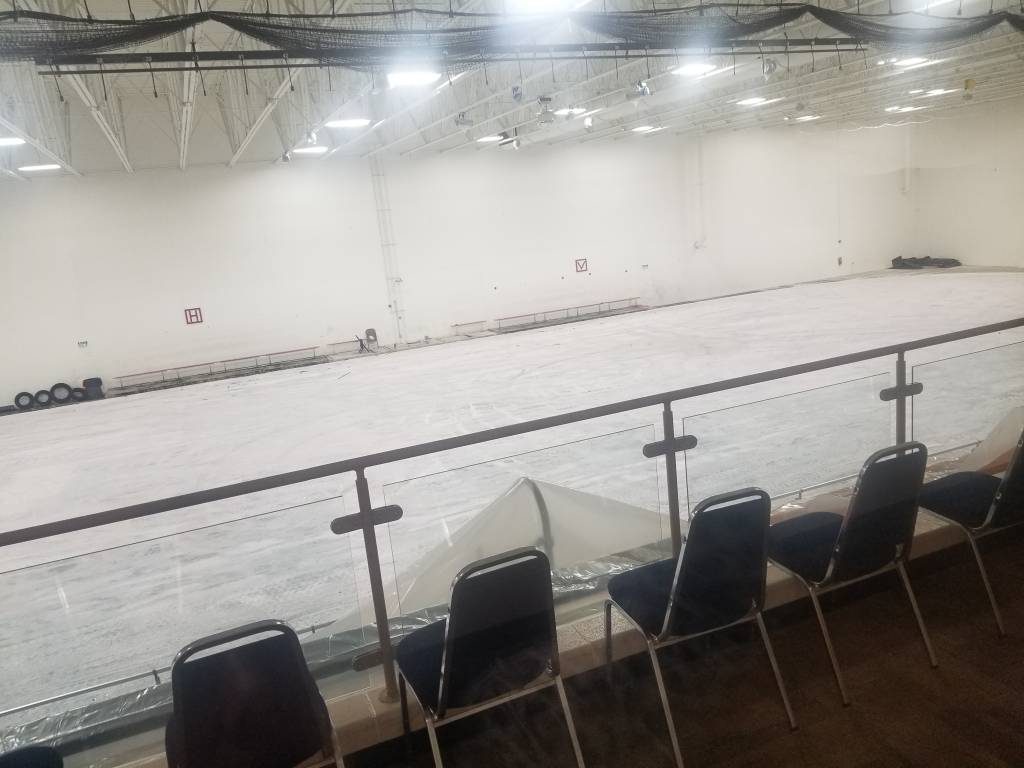 March 27, 2019
The boards surrounding Rink 1 are removed.
---
March 26, 2019
Glass removal around Rink 1 complete.

---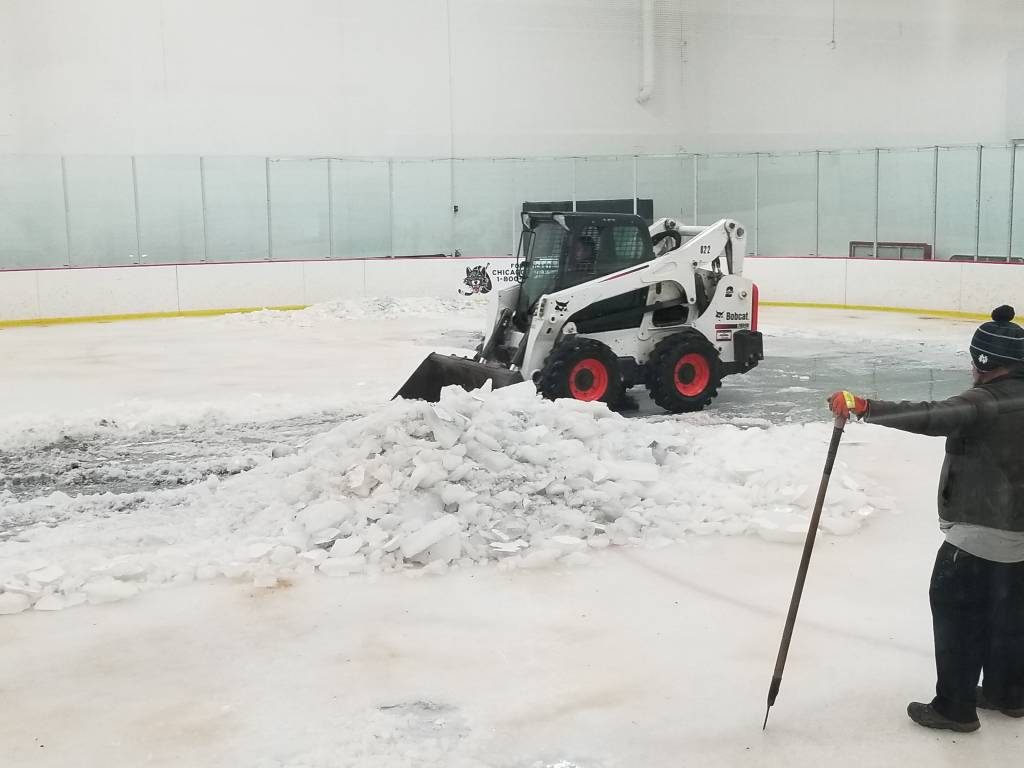 March 18, 2019
Deconstruction of the sheet of ice began. The 1 1/2 inch sheet of ice is on top of a chilled concrete pad.