Hockey
Our new HE Parks Wolf Pack Hockey Website is now open!
Fall 2018 Hockey Registration

– Now Open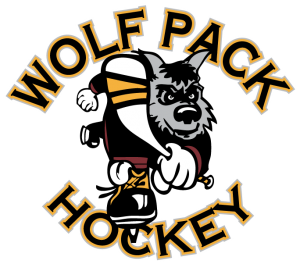 Hockey Camps
Hoffman Estates Park District offers several camps seasonally to address the needs of existing hockey players (6-15) passionate on improving their game to be at full speed for fall hockey. Click here for more information
Adult Hockey Lessons
For a great way to have fun and get fit, hockey just can't be beat! This fun, low-key course is open to men and women. Focus on the key skating components and then apply them to stick handling, shooting, passing and safe checking. Through on-ice exercises, you will see great progress and be able to play games in no time. Click here for information and registration.
Adult Drop-in Hockey
The Ice Arena offers regular drop-in hockey for adults. Call about Sunday Nights 847–885–7500. *Players must be 18 or older. ID required. Bring your own equipment and helmet.
Rates
$10 per visit
$70 for 10 visits
Click here for Drop In Hockey hours.
Skating Special Events
Hoffman Estates Park District offers many fun and exciting skating special events. Skating Events held throughout the year: Ice Show, Egg Slide, Great Pumpkin Skate, Skate with Santa and many more! Click here for more information on special events.
Parents
Why sit idle while the kids are on the ice when you can get fit? Get moving at the Triphahn Fitness Center.
---
Contact for Hockey: Randy Jordan, 847-285-5501, rjordan@heparks.org