Hockey
Welcome to WOLF PACK Hockey
Lessons & Leagues
Our unique SUMO teaching method focuses on building a strong foundation on the 7 elements of skating. These elements include: edges, pivots, balance, transition/footwork, agility, strides and crossovers, which leads to players having higher success rates developing superior skills and playing team hockey. Join at any time!
Starting the greatest game on earth is easy! Contact Stan Dubicki to learn more at Sbubicki@heparks.org or 847-285-5501.
Hockey Lessons – Development & Training
Level 1: Jr Wolf Pack Starter Skating Program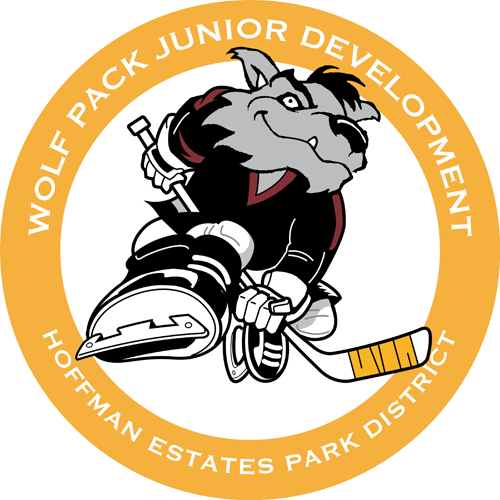 For players that have never skated or are very new to skating.

Skating is the most important skill required to properly execute the other 4 major skills (stickhandling, passing, shooting and safe checking) and enjoy playing the most enjoyable sport there is for life. This program is designed to give all young starter hockey players the essential skating foundation to progress into the renowned HE Parks Development Program. Getting it right from the beginning is very important. Our superb professional instructors will ensure keen students enjoy great progress in a fun environment. Players are placed in appropriate training groups within the lesson. All players must wear at least a bike helmet.
(3-12 years – Triphahn
Click here for registration information
---
Level 2: Wolf Pack Hockey Skills Development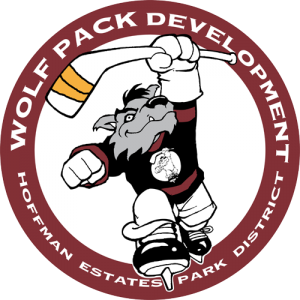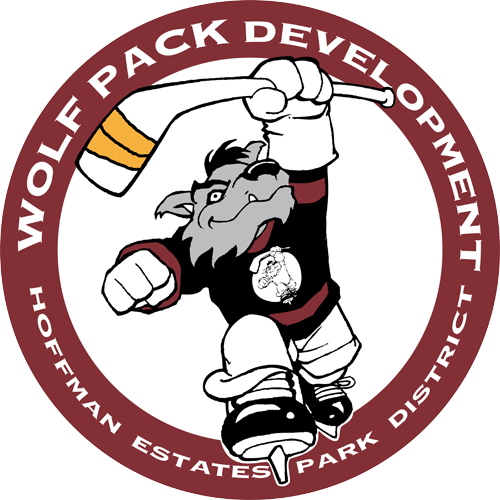 For players that have graduated from Level 1. Full equipment hockey skill training.
This renowned training is for players 4-14 years,
where the skating skills enable the learning and execution of the other 4 major skills (stick handling, passing, shooting and safe checking). Although the focus on the program remains the mastering of the "Sumo System" of skating it also includes training in stick work and small area games. The goal is to prepare players to advance to joining a Wolf Pack hockey team. Players are to supply USA Hockey approved hockey helmet with full face mask and a stick (purchase low-cost stick that comes up to nose without skates and has a minimal curve). All other equipment is available up to certain sizes. Price for both days. (4-14 years – Triphahn)

Click here for registration information
---
Level 3: Competitive Team Hockey Leagues
8u Coyote Mite, 9 and up Wolf Pack, Wolverines (girls only).
Wolfpack NWHL Spring 2020 Registration for Current Players Opens February 7. New members register February 17
See Spring League information here!
Visit heparkswolfpack.org for league information or to register. Questions? Contact Stan Dubicki at sdubicki@heparks.org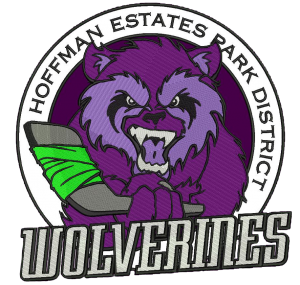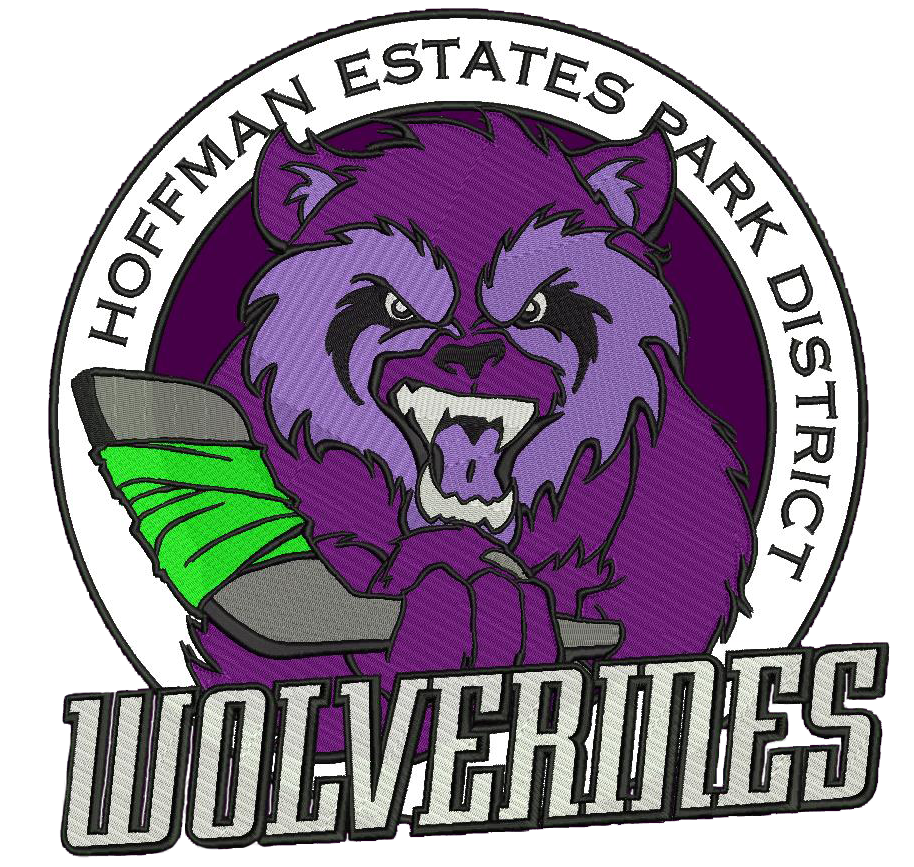 Wolverines Girl's Hockey
---
Hockey Camps
Hoffman Estates Park District offers several camps seasonally to address the needs of existing hockey players (6-15) passionate on improving their game to be at full speed for fall hockey. Click here for more info.
NEW – Overspeed Spring Break Clinic
The clinic takes place March 24-26. Sessions available for Mites/Squirts and Pee Wee/Bantam. Click here for registration information
---
Adult Drop-in Hockey
The Ice Arena offers regular drop-in hockey for adults. Call about Sunday Nights 847–885–7500. *Players must be 18 or older. ID required. Bring your own equipment and helmet.
Rates
$10 per visit
$70 for 10 visits
Drop In Hockey Schedule
---
Skating Special Events
Hoffman Estates Park District offers many fun and exciting skating special events. Skating Events held throughout the year: Ice Show, Egg Slide, Great Pumpkin Skate, Skate with Santa and many more! Click here for more information on special events.
---
Parents
Why sit idle while the kids are on the ice when you can get fit? Get moving at the Triphahn Fitness Center.