Hockey
Hockey Leagues and Lessons – Development & Training
Welcome to HEParks Wolf Pack Hockey!
Our unique teaching method focuses on building a strong foundation on the 7 elements of skating. These elements include edges, pivots, balance, transition/footwork, agility, strides, and crossovers, which leads to players having higher success rates developing superior skills, and playing team hockey. Join us at any time!
Prior to participating in hockey development programs and leagues, players must complete Snowplow Sam or Basic 1 ice skating lessons or complete Tot Hockey. Ice skating programs are offered year-round and students can begin classes at any time. Learn more about ice skating.
Starting the greatest game on earth is easy! Contact Stan Dubicki to learn more at Sdubicki@heparks.org or 847-285-5501.
---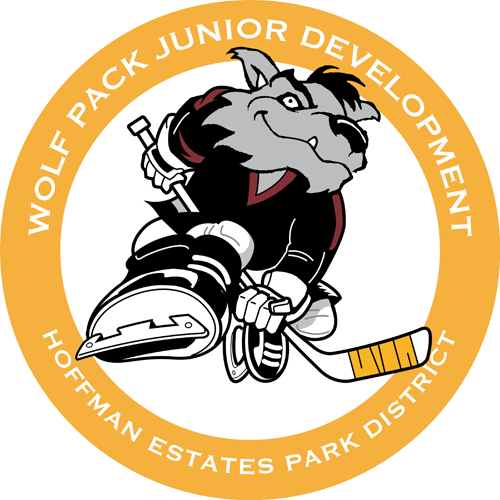 Level 1: Jr Wolf Pack Starter Skating Program
For players that have never skated or are very new to skating.

This program is designed to give all young starter hockey players the essential skating foundation to progress into the renowned HE Parks Development Program.

Players are placed in appropriate training groups within the lesson. All players must wear at least a bike helmet.
(3-12 years – Triphahn)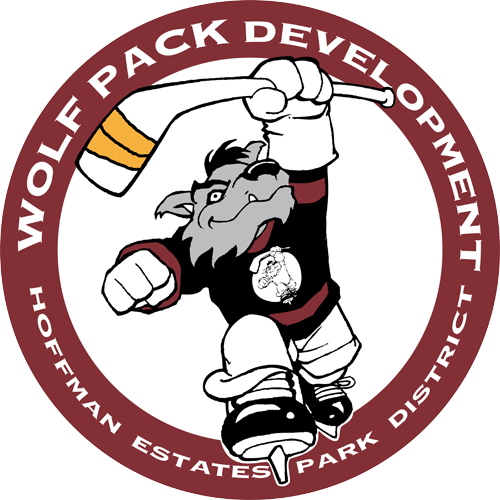 Level 2: Wolf Pack Hockey Skills Development
For players that have graduated from Level 1. Full equipment hockey skill training.
Players ages 4-14 years

Players develop skating and stick handling skills through small games and training. The goal is to prepare players to advance to joining a Wolf Pack hockey team.

Players are to supply USA Hockey approved hockey helmet with full face mask and a stick (purchase low-cost stick that comes up to nose without skates and has a minimal curve). All other equipment is available up to certain sizes. Price for both days. (4-14 years – Triphahn)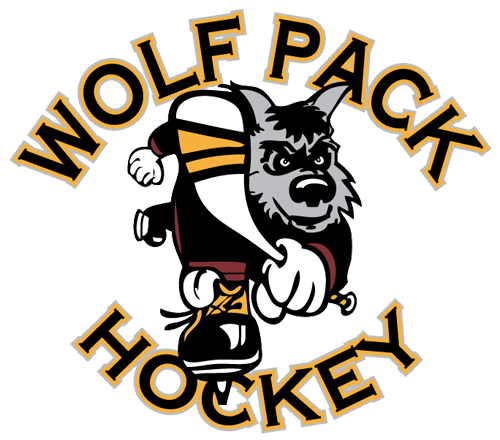 Level 3: Competitive Team Hockey Leagues
Wolf Pack & Wolverines (girls only).
Visit heparkswolfpack.org for league information.
Questions? Contact Stan Dubicki at sdubicki@heparks.org
---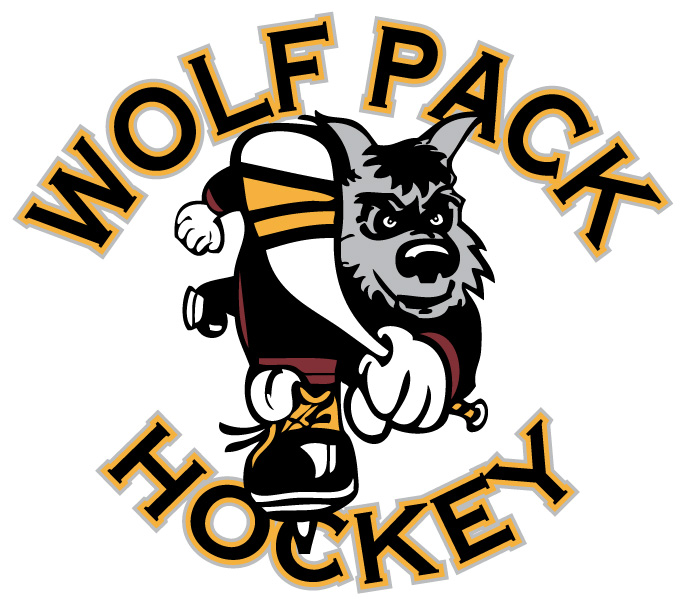 Wolf Pack Youth Hockey League
Fall / Winter league registration is now open.
The Wolf Pack Hockey Club is a member of the NWHL (Northwest Hockey League) in the Chicagoland area. This is a fun, competitive league where age levels with more than one team must be drafted to be as even as possible. In addition, players must receive balanced ice time as best as possible. The league is ideal for the player as a stepping stone to playing travel hockey or for the player that likes competition but does not want the commitment and expectations of travel play. Players are eligible on a first come basis until team rosters are full.
---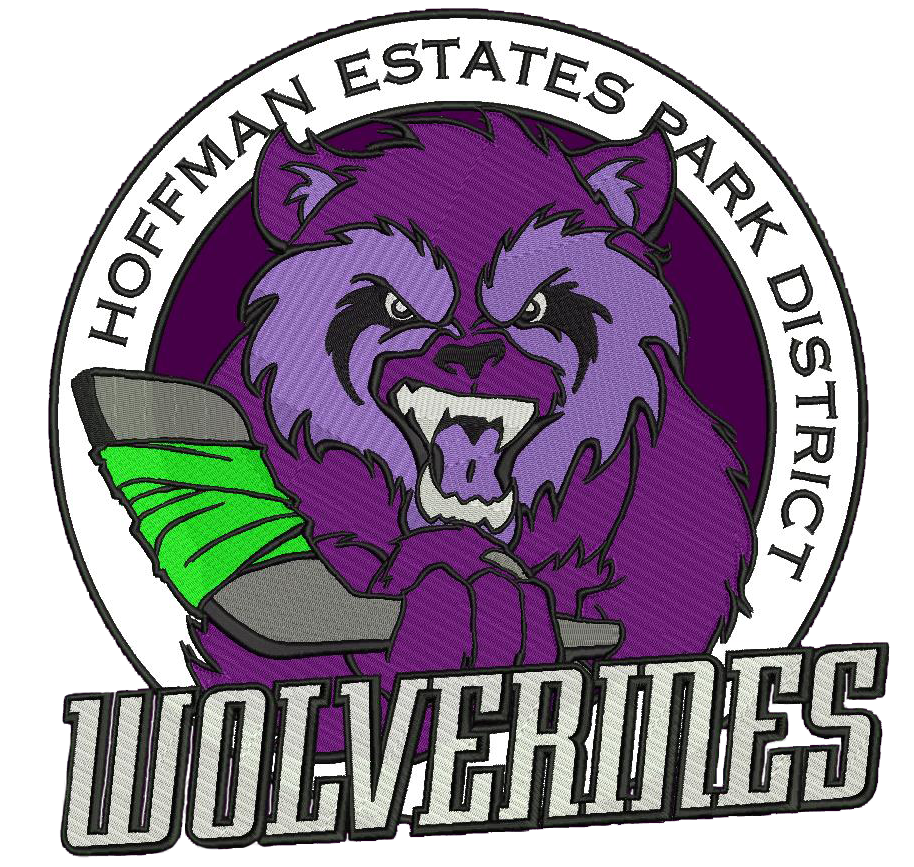 Wolverines
Girls Only Hockey
Some of the most knowledgeable and best coaches anywhere give our players the best on and off-ice foundation for long-term enjoyment in the game.
All players must also register for a USA Hockey membership. Sign up now.
Fall / Winter league registration is open.
---
Lil Wolves Hockey Clinics
On select Saturday mornings (8/20 and 9/10) these 90-minute camps will focus on different aspects of the game and skill development. It is open to all players, but those that have completed a Learn-to-Play or ADM program or competed in Mites or Squirts (birth year 2012 or younger) will get the most out of this program. Full hockey gear–including mouth and neck guard will be required.
Each participant receives one ticket for the 2022-23 Chicago Wolves Home Opener in October*, one Wolves hat, one Wolves jersey** and one swag bag of goodies from Chicago Wolves partners.
If you sign up for both dates, you'll receive a 4 pack of tickets to Opening Night!
Moose Jaw Summer League
Summer Moose Jaw is currently in season. Full Ice Summer 3v3 Play to increase stamina, stick skills and creativity. All games are held on week nights Ages Mite to Midget.
---
---
Adult Hockey Leagues
Stay tuned for a future season of Adult Hockey League!
Questions? Contact Jeff Muffitt at JMuffitt@heparks.org.

---
Adult Drop-In Hockey
The Ice Arena offers regular drop-in hockey for adults. *Players must be 18 or older. ID required. Bring your own equipment and helmet.

July: Adult Drop-In Hockey Times
Sunday 8/7: 3-5pm, 8/14: 3:45-5pm, 8/21 3-5pm

$10 per visit.

---
Triphahn Center is now on Live Barn
Watch your hockey player live using the Live Barn service. This subscription service lets you watch and even share video clips from games and practices. Use code FFD6-ACCA for 10% off your monthly subscription.