Board of Commissioners
The Hoffman Estates Park District is governed by seven elected commissioners, representing the recreational needs of the community for four-year unpaid terms. Park Commissioners have the power to levy taxes within prescribed limits, establish or change Park District policies, sign agreements, award contracts and possess all of the powers similar to those of a board of directors for a public corporation. The Park Board also hires an Executive Director to manage the day-to-day affairs of the Park District. The Executive Director hires professional staff to assist in managing operations. The Executive Director also works to keep the board of commissioners informed of the happenings within the Hoffman Estates Park District.
Contact our Board of Commissioners
To email a Commissioner, click on the name by their picture at heparks.org or you can call 847-781-3633.
Board Meetings
Board Meetings are held on the 4th Tuesday each month at 7:00 PM in the Triphahn Center Board Room. View our schedule, agendas and minutes.
Get involved! Become a Community Representative
Are you a Hoffman Estates resident and interested in serving on a committee? Submit a Community Representative Questionnaire to the Park District's Executive Director outlining your qualifications and why you are interested in serving on a committee, no later than April 30th of each year. Appointments will be made at the Board's Annual Meeting in May.
Community Representative Questionnaire 2020-2021
Board of Commissioner Members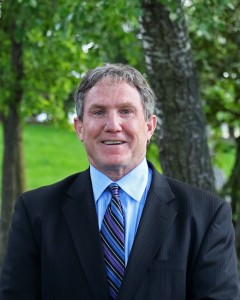 Robert Kaplan, President  2015-Present
Chair – Executive Director Review Committee
Robert Kaplan is President of the Park Board. He has previously served as a Treasurer and Chairman of the Administration & Finance Committee. Prior to his election in 2015, he was a Community Representative with the Park Board for 10+ years.  Robert has served on all committees of the Park Board:  Administration and Finance, Recreation, Buildings and Grounds, and was on the Forward Planning Committee that worked on the 2014-2019 Comprehensive Master Plan.
Robert and his wife Shannon have resided in Hoffman Estates since 1991 and have two grown children, Jacob and Claire. They have participated in and enjoyed the Park District's many programs including preschool, art classes, boys and girls team sports, adult fitness and the golf course. He coached football, baseball, softball, basketball, and soccer while his children were participants in those programs.
Robert is a local attorney, having an office at the Heritage Bank Building in Schaumburg.  He has an MBA from Roosevelt University, is active in the local bar association, and is a current board member and past president of the Beth Tikvah Congregation in Hoffman Estates. Robert also serves as a trustee on the Friends of HE Parks foundation.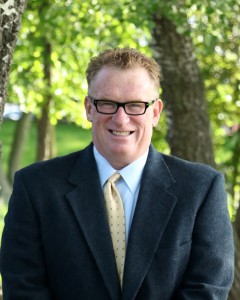 Patrick Kinnane, Vice President 2013-Present
Chair – Buildings & Grounds Committee
Vice Chair – Administration & Finance Committee

Elected in 2013, Pat has been the Chair of the Recreation Committee and the Vice Chair of the Administration & Finance and Recreation committees. He served on the Park District's Building and Grounds Committee for 3 years as a Community Rep before being elected to the Park District Board in April 2013.  Pat and his wife have been married since 2003 and have two beautiful children. Pat graduated from Northwestern University Traffic Institute School of Staff and Command. He served as a volunteer fireman for a number of years in the community he grew up in. Pat was employed as a 9-1-1 dispatcher, for which he received the APCO Telecommunicator of the Year Award for saving a child's life during a 911 call. Early in his career, he worked for the airline industry as Customer Service, Ramp Agent, Ramp Lead, and Ramp Supervisor.  Currently, Pat is a stay-at-home-dad, caring for his children. He has also done volunteer work for Habitat for Humanity.
Pat is currently serving as the Board Vice President and Vice Chair for the Administration & Finance Committee until the May 2021 Annual Meeting.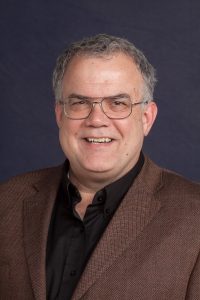 Keith Evans, Treasurer  2007-2015, 2017-Present
Chair – Recreation Committee
Liaison – Village Bicycle & Pedestrian Advisory Committee
Keith Evans rejoined the Park Board in May 2017.  Previously, Keith served two consecutive Commissioner terms, from 2007 through 2015, including 3 years as Board President, among other leadership positions. Keith and his wife Sue have been residents of Hoffman Estates since 1986. Keith became involved with the park district as a sports coach for their four children. As a board member for travel soccer, he began attending committee and board meetings to represent the club's interests. Later, he became a Community Representative, where he served on all the sub-committees. Keith is the owner of a local independent insurance agency, Key Financial Insurance, and has worked in the industry for over 30 years. He is an active member of the Hoffman Estates Chamber of Commerce and Schaumburg Business Association and has served on the boards of both organizations. He served as board chair of the HE Chamber. He is also a member of the HE Village Bicycle & Pedestrian Advisory Committee and can often be seen riding throughout the village on his bike.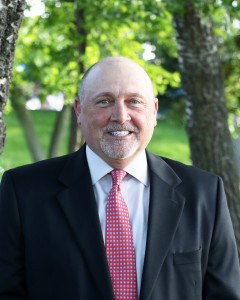 Ron Evans, Assistant Secretary  2011-Present
Vice Chair – Buildings & Grounds Committee
Liaison – 50+ Committee
Ron Evans is a Park Board Commissioner since 2011. Previously, he served as the Vice President and Assistant Secretary of the Board and as Chair of the Recreation Committee, the Forward Planning Committee and the Buildings & Grounds Committee.  He was sworn in as Commissioner to fill a vacated seat in 2011 and was elected to serve as Commissioner in 2013.  Ron has served as Community Representative for the Recreation Committee since 2009 and board member for the Links of Poplar Creek for the last 6 years. Ron has been a resident of Hoffman Estates for more than 20 years and has a daughter and son, both grown. Ron recently retired from his position as Commercial Sales Manager for a major tile distributor and can be found enjoying the outdoors with his family, hitting golf balls, hunting, riding bikes, and on occasion, will find him thrift store shopping. Ron also serves as a trustee on the Friends of HE Parks foundation.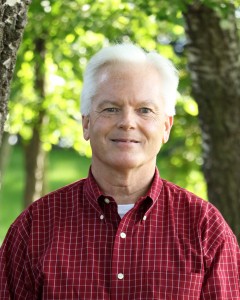 Pat McGinn, Commissioner 2013-Present
Chair – Administration & Finance Committee
Vice Chair – Forward Planning Committee
Pat McGinn was elected in April 2013.  He previously chaired and vice-chaired the Recreation Committee and was Vice Chair of Administration & Finance Committee.  His first involvement at the park board level was as a Community Representative for the Administrative & Finance committee. Prior to this, he was actively involved with the HE Parks for over 15 years as a volunteer coach for the in-house soccer, basketball, and baseball programs. Afterward, he continued on by coaching several girls' travel soccer teams and also ran the Hoffman Estates girls' feeder basketball program for four years. Professionally, Pat was in the sporting goods industry for almost 30 years including companies such as Nike International, Wilson Sporting Goods, and Maurice Sporting Goods in Northbrook.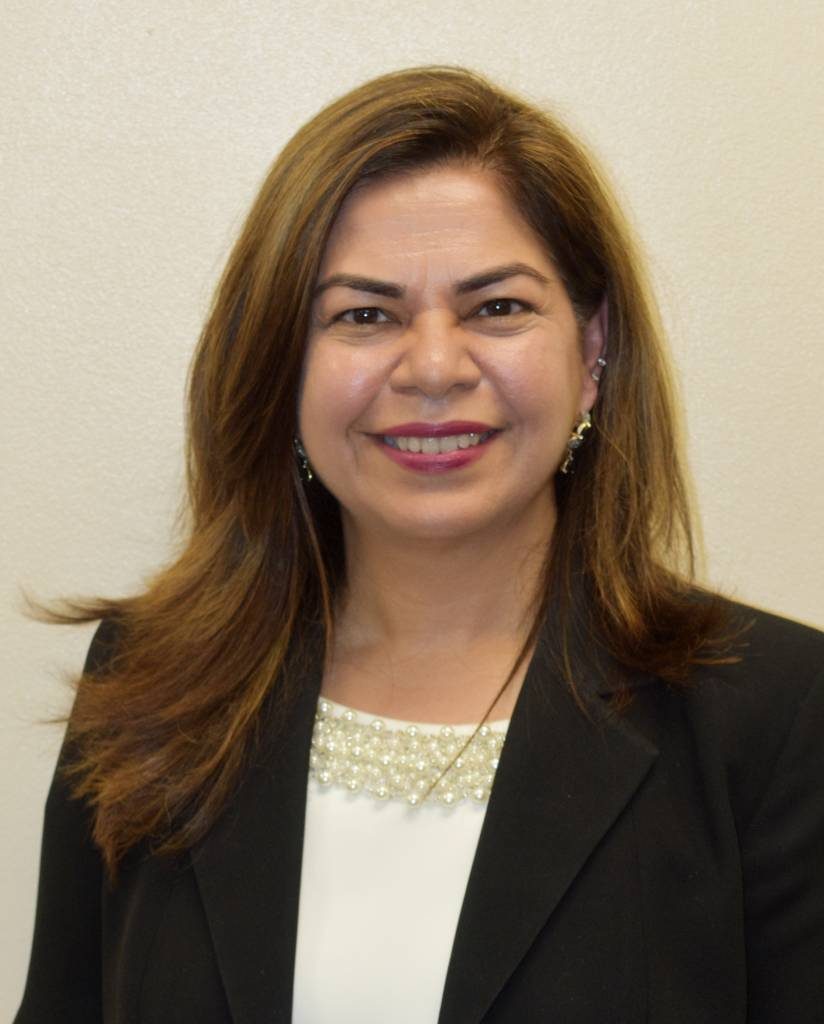 Rajkumari Chhatwani, Commissioner 2019-Present
Vice Chair – Recreation Committee
Appointed to the board in 2019, Raj is fulfilling the unexpired term of Commissioner Mike Bickham through April 2021. Prior to her appointment as Board Commissioner, Chhatwani served, since 2015, on the HEParks Board as a Community Representative on the Administration and Finance committee.
Active in the financial industry for 20 years, Chhatwani brings business and finance insight to the Board of Commissioners. She holds a Masters of Business Administration in Finance from DePaul University and a PhD in Psychology from Barkatullah University. Her professional achievements also include a Psychology Publication relating to Cognitive Styles and the Family Environment.
As a resident of Hoffman Estates for 20 years, Chhatwani enjoys HEParks community events, fitness classes and spending time outdoors with her family. She also serves the local and global community through her work with organizations including The Kiran Anjali Project, The Sindhi Association of Metropolitan Chicago, and Live Out Loud.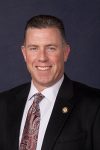 Craig Talsma, CPA, CPRE, Executive Director, Board Secretary
Craig Talsma began his career in the park and recreation field in 1991. He joined the Hoffman Estates Park District in 1997 as its Director of Finance and Administration. He was named Deputy Director in 2012 and became Executive Director in May 2018. Talsma holds a bachelor's degree in accounting from the University of Illinois, Urbana Business School, and he is a Certified Public Accountant (CPA). He is a graduate of the National Recreation and Parks Association's Director School and is certified as a parks and recreation professional executive (CPRE). He serves on the board of the Park District Risk Management Agency (PDRMA), the board of the Northwest Special Recreation Association (NWSRA), and he also serves as a trustee on the Friends of HE Parks foundation.