Senior Programming

A place for fun, friends and activities.
Masks are now optional for all. We ask patrons to respect each others masking decisions, and we require all patrons to not use any facility or attend any program if displaying symptoms related to COVID-19.
---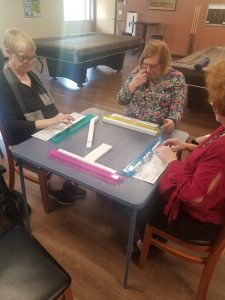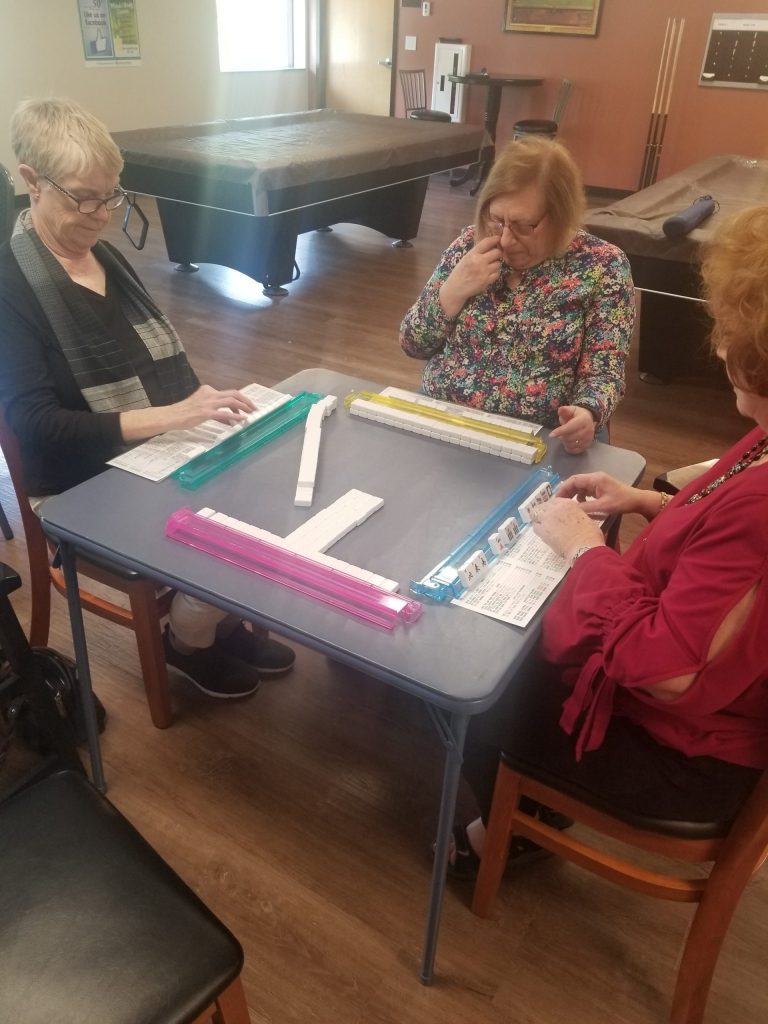 ---
Senior Book Club – in partnership with Schaumburg Township Library
July Book Club (There will be no Book Club in June)
July 25
1:00 pm @Triphahn Center
The Rose Code by Kate Quinn. Register for the Book Club through the library by clicking here.
---
Upcoming Events!
Masterpieces and Mocktails
Come create a masterpiece with an artist and enjoy a non-alcoholic tropical drink!
ID# 235317-G
Thursday, July 21 from 6:00-7:30 pm
For more information & to register click here
Upcoming Trips!
Four Winds Casino Trip
Enjoy a full day trip to Four Winds Casino in New Buffalo Michigan in a chartered bus with a bathroom. Transportation, $15 in slot play and $10 toward food in included in the fee.
Click here for more information and to register: ID# 235318-F
Wednesday August 17 from 9:00 am-5:00 pm
Fitzgerald's Fish Boil Dinner
Fitzgerald's Genoa City Junction serves all-you-can-eat North Atlantic Cod boiled in traditional outdoor kettles year-round for that one of a kind mouthwatering taste that has made them legendary.
It starts with boiling fresh potatoes and whole onions, outdoors over a wood fire. Then they add in fresh cod to each batch – and as they stir the boiling kettles, they keep adding wood to the fire.
Unlike other fish boils that use trout or whitefish, the cod they serve is completely free of skin and bones. With one bite of their fish they guarantee to transform you instantly into a raving fan. Served with drawn butter, the sweet taste of the boiled cod is very close to that of lobster.
ID# 235318-B
Friday July 13 from 4:00-8:00 pm
Weekly schedule of free senior center programs
Try something new! Whether you are new or a regular visitor – we encourage you to come out and try one of our many drop-in activities!
Sunday
---
Walking Club
8:00a-5:00p
Billiards 8:00a-5:00p
Ping Pong 8:30a-10:30a
Monday
---
Walking Club
8:00a-5:00p
Billiards 8:00a-5:00p
Ping Pong 8:30a-10:30a
Volleyball 9:30-11:30a
Crafting Club (1st and 3rd Monday of the month)
10:00a-Noon
Book Club (4th Monday of the month)
1:00-3:00p
Stitching Stars
1:00-3:00p
Tuesday
---
Pickleball
7:00-11:00a
Walking Club
8:00a-5:00p
Billiards 8:00a-5:00p
Ping Pong 8:30a-10:30a
Wii Bowling
10:00a-Noon
Volleyball
Noon-2:00p
Pinochle
2:00-4:00p
Pickleball
2:00-5:00p
Wednesday
---
Walking Club
8:00a-5:00p
Billiards 8:00a-5:00p
Ping Pong 8:30a-10:30a
Chair Volleyball
10:00-11:00a
Mah Jong
1:00-3:30p
Thursday
---
Pickleball
7:00-11:00a
Walking Club
8:00a-5:00p
Billiards 8:00a-5:00p
Ping Pong 8:30a-10:30a
Wii Bowling
10:00a-Noon
Cards / Games
2:00-4:00p
Pickleball 2:00-5:00p
Friday
---
Walking Club
8:00a-5:00p
Billiards 8:00a-5:00p
Ping Pong 8:30a-10:30a
Volleyball
9:30-11:30a
Cards / Games
9:30-11:30a
Mexican Train, Cards / Games
1:30-3:30p
Saturday
---
Walking Club
8:00a-5:00p
Billiards 8:00a-5:00p
Ping Pong 8:30a-10:30a