Ice Rentals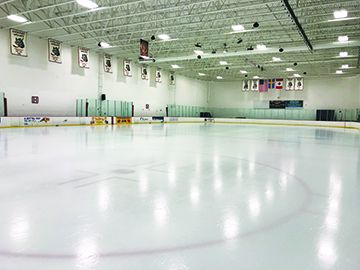 Rent our ice!
Prime time (Weekends all hours & Weekdays from 3pm-9pm) – $330
Non-Prime time – $250
Have your party on ice!
Party Options:
Skate Party Room – $35/hour
Schedule your party during public skate and reserve the Ice Party Room for your group. Per person public skate prices apply.
Admission Rates:
Child – $3 Adult – $5
Skate rental rates: $3 per pair
Private Ice Party Package – $300
Includes rental skates and 1 hour private ice time for all skaters and the ice party room for 2 hours. Does not include party host. Catering options available through Garibaldi's concessions at (847) 884-8663.
** Please note: Party Room will not be available from March 2 – September 7, 2020 due to ice rink construction project.
Call Stan for ice availability at (847)781-3632 or sdubicki@heparks.org