Best of Hoffman
Each quarter the Hoffman Estates Park District staff and commissioners review the district's volunteers and participants, searching for men, women, and children who best exemplify the interests of the park district. These people are then recognized as the Best of Hoffman at a Park Board meeting and presented with a Board proclamation. We are lucky and honored to be affiliated with these individuals. If you would like to nominate someone for this award, contact Cindy Flynn at 847-781-3633.
Interested in volunteering? We'd love to have you! Read more here.
Second Quarter 2023 – Isha Subramanian
Hoffman Estates Park District would like to recognize Isha Subramanian as the Best of Hoffman for the 2nd Quarter 2023.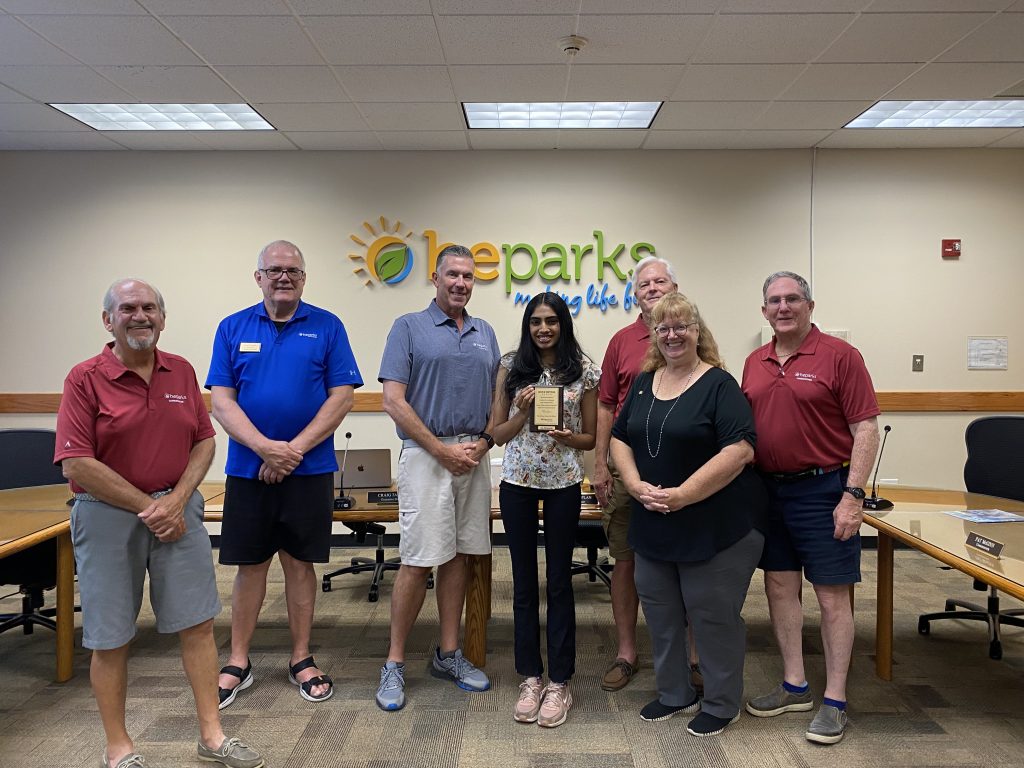 Isha was selected as the first Student Liaison to the Administration & Finance committee in the Fall of 2022. She has attended almost every meeting over the past year, and has continually shared her feedback and opinions on District policies and events.
The Administration & Finance Committee was a great fit for Isha, as she has been involved in the Business Professionals of America organization through the Hoffman Estates High School. Her time spent with the Board and A&F Committee must have been beneficial, as her team placed in the top three at various State and National competitions for the Parliamentary Procedures team events.
Isha graduated from Hoffman Estates High School this spring, and will be attending the University of Illinois in the fall. We will miss having her at our meetings, but are proud to have such a bright, ambitious young woman representing our community.
The Board of Commissioners for Hoffman Estates Park District is proud to award Isha Subramanian the 2nd Quarter 2023 Best of Hoffman award.
First Quarter 2023 – Oluremi Odediran
Hoffman Estates Park District would like to recognize Oluremi Odediran as the Best of Hoffman for the 1st Quarter 2023.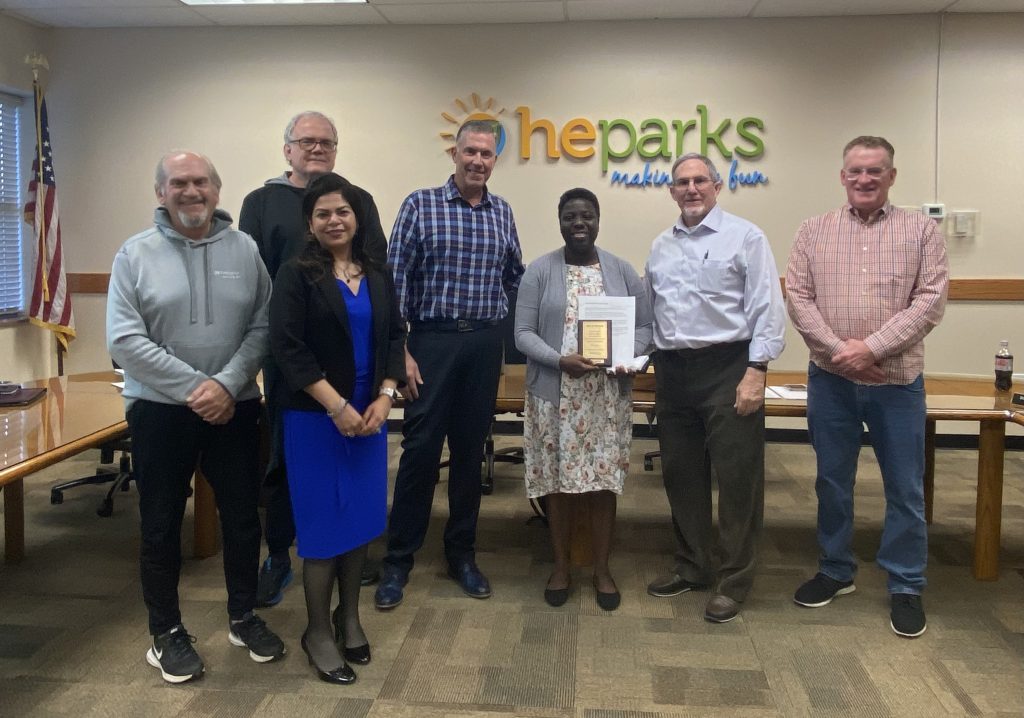 Oluremi began volunteering at the Triphahn Center in May of 2022. She volunteers two times per week at the north side Front Desk. Oluremi is a very quick learner and she completes all tasks accurately and in a timely manner. We are so lucky to have her helping hand!
Oluremi is very friendly and approachable at the desk. She assists whenever she can, and if she doesn't have the answer to a question, she will find the answer quickly. She is a wonderful communicator, and is not afraid to ask questions of her supervisor.
Oluremi and her family have also volunteered for several other events, including Winter Wonderland, park clean-up, Earth Day clean-up, seed bombing and public skate. She and her family are greatly appreciated by the HEParks staff!
We thank Oluremi for her dependable and enthusiastic efforts with the service desk and administrative duties, as well as her support of HEParks!
---
Best of the Best 2022 – Bill and Linda Graba
---
Best of the Best 2021 Dr. Thomas Hoover
---
Best of the Best 2020 – Jay Garstecki
---
Best of the Best of Hoffman 2019 – MacArthur Environmental Club
---
Best of the Best 2018 – Craig Hartman
---
Best of the Best 2017: Heather Kubinski
---
---