Preschool – Part Day
Registration for the 2022/2023 school year is now open.
---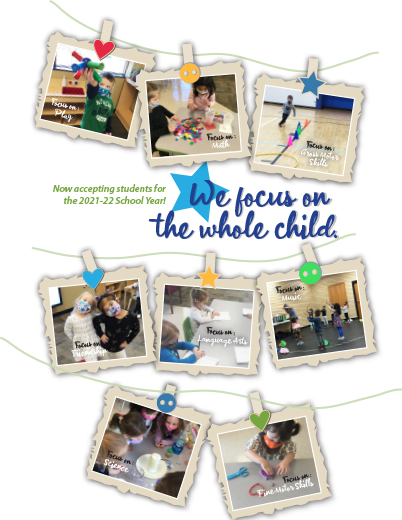 Our curriculum focuses on hands-on activities and experimentation. Activities such as music, movement, dramatic play, science, and open-ended art projects help cultivate children's imaginations and give them the confidence to express themselves. Group activities encourage socialization and teach important lessons in sharing and being part of a community. Daily outdoor or gym time helps children develop their large motor skills. Fine motor skills are developed through tabletop activities like puzzles, cutting and painting, which also fosters the imagination and cognitive development.
2, 3 and 5 days a week options
Half-day preschool at Triphahn Center and Willow Recreation Center has the options, busy modern families, need. 3-year-old preschool options include morning programs for two and three days a week at both Triphahn Center and Willow recreation center. 4-year-old programs include 2, 3, and 5-day morning and afternoon options.
Click here for a virtual tour of our preschool programs!
Preschool Class Options
Part-Day Preschool Information