Arboreta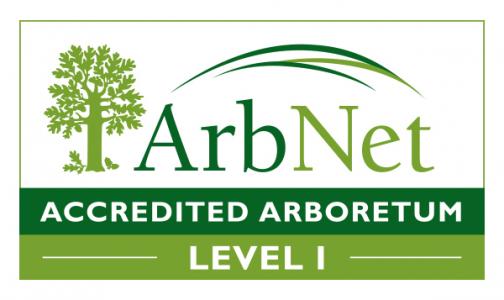 Vogelei Park, a Hoffman Estates Park District (HEParks) park, located at the corner of Golf and Higgins Roads in Hoffman Estates, was recognized internationally on July 16, 2020, as a Level 1 Accredited Arboreta through the ArbNet Arboretum Accreditation Program. This is the only international program of accreditation for arboreta. Vogelei Park joins 404 other accredited parks across 32 countries, who meet the criteria for specimen number, future planning, education, and preservation of woody plants. There are 2,037 arboreta worldwide registered with The Morton Register through the Morton Arboretum.
An arboretum is a botanical garden focused on trees. These intentionally developed living tree museums help engage and educate the public on the importance of tree species preservation.
The Arboretum at Vogelei Park
HEParks chose Vogelei Park as the site for an arboretum due to its historical importance to the community. As the original headquarters for HEParks, this site housed both the parks and the recreation departments and the first community center for the developing community of Hoffman Estates. The district felt that this park was an appropriate site to pay homage to the many hands over the years that helped secure and create the outdoor spaces found throughout Hoffman Estates.
HEParks focused on completing the accreditation over the past two years. However, the development of the arboretum goes back before the founding of the park district. Within Vogelei Park are a few old cottonwood trees from the original homestead acquired by the HEParks in 1969. Over the years, through efforts from community volunteer groups, memorial tree donors, and district staff, the collection of trees expanded to include over 25 different species of native and non-native woody plant specimens.
The collection of woody plants at Vogelei Park has been carefully curated through the years to highlight the landscape while providing the plants' best growing conditions. Specimens were thoughtfully placed based on their growing preferences, blooming periods, and color. HEParks also planted species from other regions of the United States to highlight trees that residents may never get a chance to see otherwise. HEParks is currently developing informational signage throughout the park, highlighting the horticultural specimens.
This accreditation would not have been possible without the hard work and planning of HEParks staff over the past 50+ years who have preserved and curated green spaces for the community to enjoy, the Boy Scouts and Girls Scouts of America, donors of memorial trees and the Board of Commissioners and Administration at HEParks.

Trees Species within Vogelei Park