Swimming
Two great ways to learn to swim: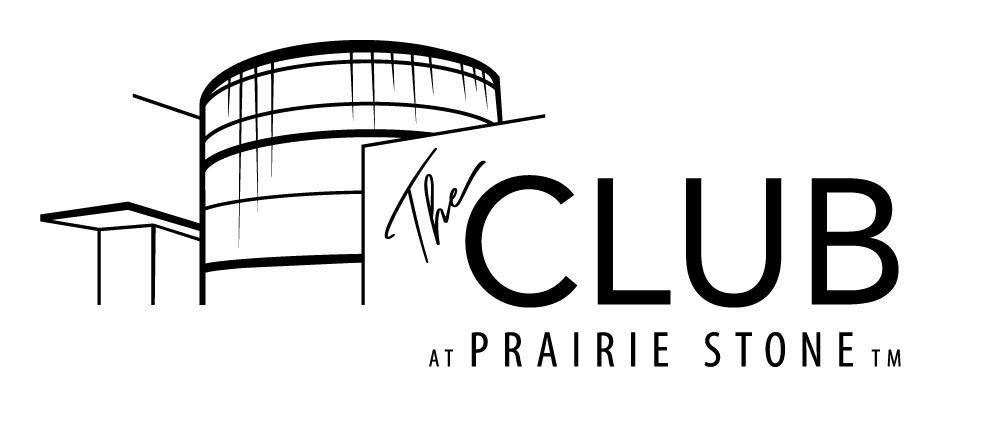 Indoor Swimming
Lessons
Using an enhanced swim lesson curriculum, our swim instructors will provide children with concentrated instruction through private and small group lessons. Private lessons or small group lessons (with a max of 3-4 children per group) give your child the additional attention and instruction to focus on developing their swimming skills. All swim instructors will wear face shields to protect your child and themselves.
Indoor swimming lessons are available year-round at The Club at Prairie Stone (5050 Sedge Boulevard). Students will become confident in the water and refine their strokes so they can swim. Hoffman Estates Park District offers Lessons for Parent-Tot to Adults.

Members of the Club at Prairie Stone
receive resident rates!
* We strongly encourage swim participants to attend on the day and time of scheduled lessons. Make-up classes are not available. Refunds will not be issued after the class start date.
Can't attend these days and times and would like your own private or semi-private lesson?

Summer Outdoor at
Seascape Family Aquatic Center
Seascape Family & Aquatic Center (1300 Moon Lake Boulevard) This award-winning water park offers hours of summertime fun for the whole family. Toddlers, teenagers, parents, and even grandparents are sure to find what they're looking for in one of Seascape's many amenities, click here to learn more about Seascape Family & Aquatic Center.
Swimming is one of those life skills everyone should have, if only for safety reasons. Outdoor swimming lessons for Parent-Tots to Levels 6 are available seasonally at Seascape Family & Aquatic Center For class details and to register for all Swimming Lessons – click here.
Contact for Swimming: Kim Harrison, kharrison@heparks.org or (847) 285-5417.
* Outdoor Swimming Lesson Cancellation Plan — Please call the weather hotline at 847-310-3626 x1 for updated information regarding Seascape cancellation or closing. If there is heavy rain, thunder, or lightning present during swim lessons they will be canceled. The decision to cancel morning lessons will be made by 7:45 am,
and Saturday lessons by 8:30 am. A make-up class will be added to the end of
the session.
---
Swim training on your schedule
For families who are unable to attend the group or private lessons scheduled on Tuesday, Thursday & Saturday. Custom private lessons are scheduled around your custom schedule.
Elite Custom Private Swimming Lessons
Packages: All packages are made up of five 30 minute classes.
5 pass – $175 private, $35/lesson
5 pass – $110 semi-private (2), $22/lesson per person*
* Fee split between participants. Participants should be around the same age and swim level.
All passes expire one year from the date of purchase.
---
Tested, efficient and fun swim instruction for every level
HEParks teaches swimmers of all ages how to swim using our skill-based curriculum. Perfected over the past forty years the lessons combine traditional and modern swim instruction so swimmers receive the best instruction during their lessons.
Swim Levels
---
Lifeguard Training and Certification
Summer season lifeguard training and recertification
Want to be a lifeguard? Need recertification? Lifeguard certification classes are offered in the spring each year.
Lifeguarding is a great summer job! Ages 16+. Up to 40 hours per week. The fun doesn't have to stop in September – year-round lifeguarding positions are available for those with lifeguard training.
New Lifeguard Training and Certification
Lifeguard recertification program
---
Aquatic Fitness – the splashy way to get fit
Aqua Group Fitness Classes
Get stronger and leaner without impact on your joints using water resistance, aquatic dumbbells, and noodles. Great total body workout for all levels of fitness. Come jump, kick, and splash your way through our energizing aqua group fitness classes. For more information call 847-285-5400 or visit theclubps.com to view a group fitness schedule. Classes are complimentary for members of The Club. A guest fee applies for non-members of The Club.
---
Year-Round Aquatics with HEParks
Visit the Seascape Family Aquatic Center Page to learn about the outdoor pool and aquatic center. The facility opens Memorial Day Weekend.
---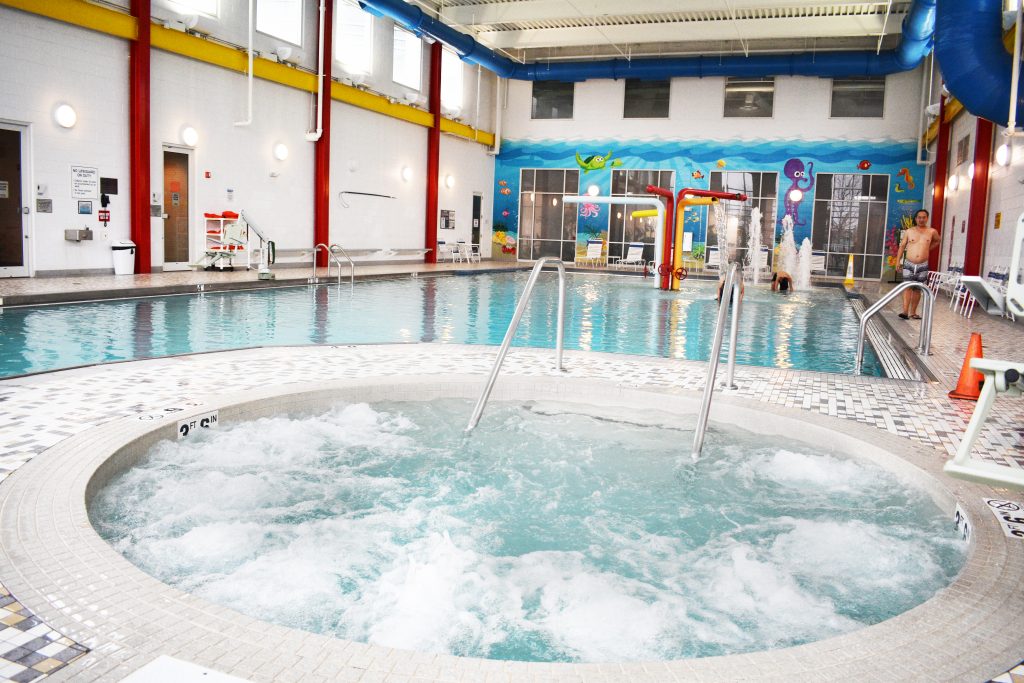 Indoor Activity Pool at The Club at Prairie Stone
The Club at Prairie Stone (5050 Sedge Boulevard) activity pool provides a family-fun atmosphere complete with zero-depth entry and playful fountains. The aquatic center is also home to a four-lane indoor lap pool is an inviting option for swimmers interested in perfecting their technique or simply enjoying a water workout. The aquatic center has spacious family, men's, and women's locker rooms. Swimmers may also enjoy the whirlpool.
* For the safety of swim lesson participants, activity pool usage is restricted during select swim lesson sessions.
Activity Pool FAQs