Martial Arts
HEParks is proud to work with S.D.Y. TaeKwon-Do, as well as the Illinois Shotokan Karate Club, to offer our community the best in martial arts training for all ages.
What to wear to the first class? All new students need to wear gym appropriate clothes with their hair tied off their face for the first day of class. Instructors will give participants further information in session meetings.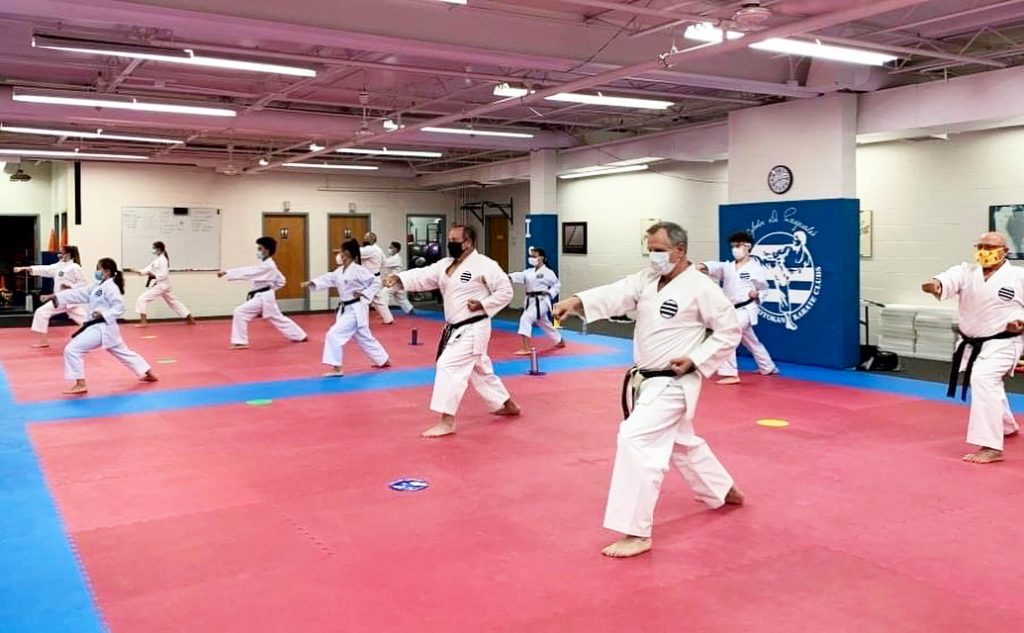 TaeKwon-Do
Develop self-confidence and self-discipline. Coordination skills improve as self-defense and basic hand and foot techniques are learned. Head Instructor: Jason Frymire
Karate
Get in touch with your body, through a good mix of strength training, with cardiovascular and flexibility exercises. Increase coordination, agility and poise, as well as learn lasting personal safety skills. Benefit from the mental stimulation of learning the choreographed moves of the kata and the discipline of conforming to the class rules.
Uniforms and belt testing are options available through the ISKC instructor.
Note: Youth, parent/child and adult classes my train together
Beginner students are not permitted to register for the current session after the second class has met.
Shotokan Karate Club – ISKC Dojo, 327 N. Eric Drive, Palatine, IL
Visit ISKC.com for more information or call 847-359-0666 for more information.