Little Stars Childcare
Inspiring the Bright Minds of Tomorrow!
Monday-Friday from 7:00am-6:00pm. Open year round for children 3–5 years old
Location: 1685 W. Higgins Road- Triphahn Center
We focus on developing the whole child
Through developmentally appropriate instruction and a positive atmosphere for learning, children will develop the social, emotional, cognitive, and physical skills necessary to prepare them for Kindergarten. Our full-day preschool program focuses on the whole child, emphasizing socialization and learning through play. Our curriculum incorporates a variety of learning activities designed to promote problem-solving, creativity, self-expression, and social skills. Students participate in a variety of activities everyday including art, music, creative movement, dramatic play, math, science, and group discussions.
Our teachers combine this diverse curriculum with a nurturing environment and a healthy balance of playtime to encourage students' physical, emotional, social and creative development. Through encouragement, understanding and respect, they help provide a positive atmosphere for learning. We believe that children learn best when parents and teachers work together and support each other, therefore, we encourage the active involvement of parents.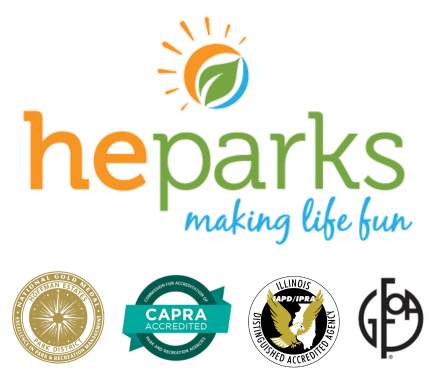 ---
Registration
Registration is open year round to any child who is 3-5 years old and fully potty trained.
Enrollment:
Enrollment requires completion of the Little Stars Childcare Enrollment Form, payment of the first and last week's tuition and a $50 registration fee.
Tuition rates:
2 days/week — $156/week (Tuesday & Thursday)
3 days/week — $207/week (Monday, Wednesday, Friday)
5 days/week — $258/week
---
Before You Start
Prior to beginning enrollment in Little Stars Childcare programs the following forms must be turned in: Certificate of Child Health Exam, a copy of the birth certificate, Emergency Card, Preschool Information Sheet, Pick-Up Authorization form, Discipline Policy, Permission and Waiver Form, DCFS Sign Off and HiMama Parent Form.
Little Stars Childcare Downloadable Documents
---
Daily Schedule
7:00am-9:00am — learning centers exploration
9:00am-9:30am — breakfast
9:30am-9:45am — circle time
9:45am-11:45am — dedicated preschool time
11:45am-12:00pm — music and stories
12:00pm-12:30pm — large motor play outside or in-gym
12:30pm-1:00pm — lunch
1:00pm-3:00pm — rest time
3:00pm-3:30pm — afternoon snack
3:30pm-6:00pm — learning center exploration and gym/playground
Breakfast, lunch and snack are provided, which meet nutritional guidelines.
---
Curriculum
The Hoffman Estates Park District follows the Creative Curriculum. The Creative Curriculum guides the preschool program in providing developmentally appropriate practice in the classroom. Developmentally appropriate practice, in simple terms, is teaching in a way that matches the way children develop and learn.
In order to plan a curriculum that guides children's learning, the teaching staff must be aware of how children grow and develop and understand and appreciate all the differences each child brings to the class.
The park district follows the curriculum goal from the National Association of the Education of Young Children (NAEYC), which encourages children to be actively involved in the learning process, to experience a variety of developmentally appropriate activities and materials, and to pursue to their own interests in the context of life in the community and the world.
Child Development can be divided into four areas: social/emotional development, physical development, cognitive development, and language development. These four categories are closely related and often overlap. Development in one area affects and is influenced by development in all areas. View Curriculum Guide
---
Tours
Parents are welcome to make an appointment for a tour of the Little Stars Childcare. Appointments are required to schedule a tour.
Open House Dates
Next open house will be on September 9th and October 28th, 2023 @ 9:00 AM – 10:00 AM
Visit anytime with a private tour by contacting Natalie Wood
Visit the classrooms, learn about our curriculum and meet with the Program Manager.
---
See your child learning with our teacher/parent app
Little Stars Childcare uses the communication tool HiMama. HiMama is an app that links with your email address and sends you daily reports of your child's school experience. It shows you all the activities that were done throughout the day, nap times, meals, and pictures/videos.
---
Severe Weather
In severe weather, the Little Stars Childcare remains open unless the Triphahn Center is closed. You can find closure information on the HEParks homepage as well as via email communication.
---
Other Opportunities
Click here for a video tour of our preschool programs. Consider part day care if you don't require full day care!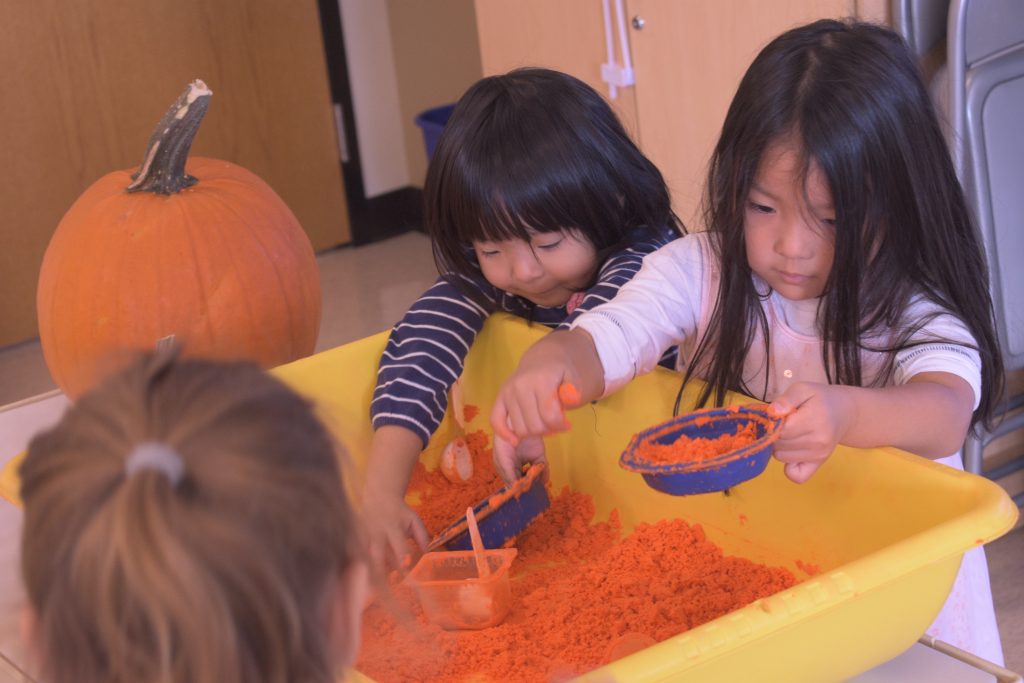 Looking for child care for school age children in Kindergarten – 6th grade? Check out our STAR before and After School program held at the schools.
---
Questions? Contact: Natalie Wood