KinderSTAR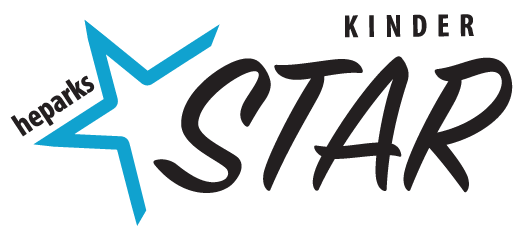 KinderSTAR is an enrichment program designed to meet the needs of children who require extended care after morning Kindergarten. Activities may include, but are not limited to, art projects, active time, science and quiet time. Children will be able to socialize and interact with their Kindergarten friends and have a safe place to relax. A District 15 bus will transport children from their schools to the Willow Recreation Center. Children must be enrolled in morning kindergarten.
2021-2022 Registration Now Open, click here!

KinderSTAR Locations & Schools
District 15 Schools (Willow Recreation Center Location)    *Sack lunch required daily.
Thomas Jefferson
Whiteley
2021-2022 Registration Now Open
KSTAR registration will begin on Monday, March 1st for those currently enrolled in the STAR program
At the time of registration, we will collect a $25/child registration fee to hold your child's spot
Registration packets are available at the Triphahn Center  and at Willow Recreation Center.
Registration will close on August 6 and reopen on August 16 with a start date of August 19
All attendees may be subject to an additional bussing fee, incorporated by District 15 transportation. For more information, visit ccsd15.
Changes and Cancellations
A cancel/change form must be completed for any changes to your child's program.
STAR Schedule changes must be received by NOON on the Thursday prior to the week requesting changes.
Changes take 2 business days to process and go into effect on Mondays.
We are unable to prorate fees for days missed due to illness, vacation or behavior suspensions.
$10 service fee will be charged for all schedule changes
Parent Resources
Keep in touch with your child's STAR Before & After School Program!
KinderSTAR Parent Handbook
KinderSTAR Waitlist FAQs
Weather Policy – Full Day School Closing
KSTAR will not be in session on the days school is cancelled due to large amounts of snow, ice or emergency closing. KSTAR follows School District 15 snow days. Refunds will not be issued. Days will be added at the end of the year. You can find out about Weather Related closings at our Weather Updates page.
Child Care for Elementary Kids on SEVERE COLD DAYS OFF of SCHOOL
Child care is available on severe COLD days off of school. 
For kids Kindergarten through 6th grade at the Triphahn Center, 1685 W. Higgins Road. Parents may drop off children as early as 7am, pick up is no later than 6pm.  $50 per child
You must show proof of registration via a receipt or emailed receipt when you drop off your child in the morning. Children must bring a sack lunch and drink. Please be sure your child has eaten breakfast before arriving. 
---
Contact for KinderSTAR: Jodi Schultz 847-285-5535 or jschultz@heparks.org