Baseball and T-Ball
Registration is now open for Spring Baseball and T-Ball.
Important Baseball Dates
March 6th- Deadline to register
April 3rd- Outdoor practices begin
April 22nd- Opening Day for Bronco and Pony Teams
May 6th- Opening Day for Shetland, Pinto and Mustang Teams
June 24th- Season Concludes
We Need Volunteer Coaches!
COACHES- All leagues are dependent on volunteer coaches. Coaches choose the day, time and location of practices. If you're interested in becoming a coach please contact Kyle Thomas at Kthomas@heparks.org.
Levels of baseball offered in Spring 2023
SPRING ONLY- T-ball/Shetland CO-ED (PreK- K) Shetland baseball is where players begin their baseball/Softball careers. Tees are used at the start of the season and players progress to coach pitch towards the later half of the season. Players learn the basic rules and skills of baseball.
Pinto CO-ED (Grade 1-2) Pinto baseball is a mix of coach pitch the first half of games and introducing the players pitching the 2nd half of the game. Fundamentals continue to be addressed, along with the introduction of a more in-depth approach to the game. The season includes 12 games plus practice (dates and times TBD).
Mustang (Grade 3-4) Mustang baseball is players pitching the entire game. Stealing will be introduced at this level as well. The season includes 12 games and an in-house tournament. Day and time of practice is determined by each volunteer coach.
Bronco (Grade 5-6) Players will pitch the whole game. Fundamentals are still a focus while bunting and lead-offs are introduced.
Pony (Grade 7-8) Players will pitch off a raised mound and game strategy becomes a bigger focus.
Colt: High School (Grade 9-12) When high school baseball ends we're just starting! The season includes 12 games and an in-house tournament. Practice days and times are determined by each volunteer coach. This league is great for players want to continue playing into the summer months. Teams will play against SAA and PSYB teams.
Register online or in person
Program Code 239320
TRAVEL BASEBALL TRYOUTS INFORMATION.
Visit our travel baseball affiliate, Rage Baseball, for information on tryouts here!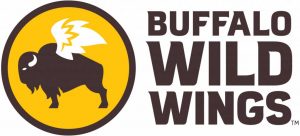 ---
Contact for the Baseball, Softball, T-ball: Kyle Thomas, 847-285-5429, kthomas@heparks.org