Fitness Memberships
With three fitness clubs, HEParks offers the perfect fitness solution for everyone. Learn more about each of our facilities, their unique amenities and membership fees below.
The Club at Prairie Stone
Triphahn Center Fitness
Willow Recreation Center Fitness
---

Fitness Membership Fee
Membership
The Club at Prairie Stone
Triphahn Center Fitness
Willow Recreation Center Fitness
Student Summer Break Pass
$120/$139
5//9 -8/21
$45/$50NR
5/15-8/15
$45/$50NR
5/15-8/15
Individual (18+)
$59.00R/$63NR per month
$21.00R/$23.00NR per month
$16.00R/$18.00NR per month
Additional Member
$54.00R/$59NR per month
$19.00R/$21.00NR per month
$15.00R/$17.00NR per month
Student Monthly


$42.00R/$47NR per month
The Club (16-23 yrs)
$19.00R/$21.00NR per month
TC/WRC ((15-23)
$15.00R/$17.00NR per month
TC/WRC ((15-23)
Junior - must be accompanied by a parent/guardian 18+ years who is a fitness member
The Club (13-15yrs)
TC/WRC (13-14yrs)
$32.00R/$37NR per month
$19.00R/$21.00NR per month
$15.00R/$17.00NR per month
Senior (62+)
$42.00R/$47NR per month
$19.00R/$21.00NR per month
$15.00R/$17.00NR per month
Additional Senior
$17.00R/$19.00NR per month
$13.00R/$15.00NR per month
Enrollment fee (one time fee at joining)
$99.00
$10.00
$10.00
One Day Pass
$15.00
$8.00
One day walking pass $1.00
$6.00
Add HIIT Club / Bravo Bootcamp
$15.00 per month

Health Insurance Fitness Memberships
Willow Recreation and Triphahn fitness centers are participating locations for Renew Active™ by UnitedHealthcare members, Prime Fitness and Silver Sneakers. These programs offer free, unlimited access to the fitness centers and their amenities.

Health Insurance Fitness Memberships do not include a 50+ Club membership.
---


---


---


Renew Active® Fitness Partner
Renew Active™ is a fitness program for body and mind that's designed around you and your health goals –available with select UnitedHealthcare Medicare Advantage plans. Visit myrenewactive.com.
---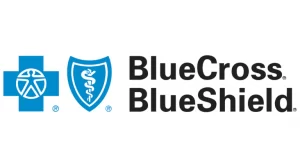 Gym Pass Fitness Partner
Gym Pass is a fitness through Blue Cross Blue Shield of Illinois. If you are a participating member of this program, show your Gym Pass Id to the Front Desk Staff.
---