Pickleball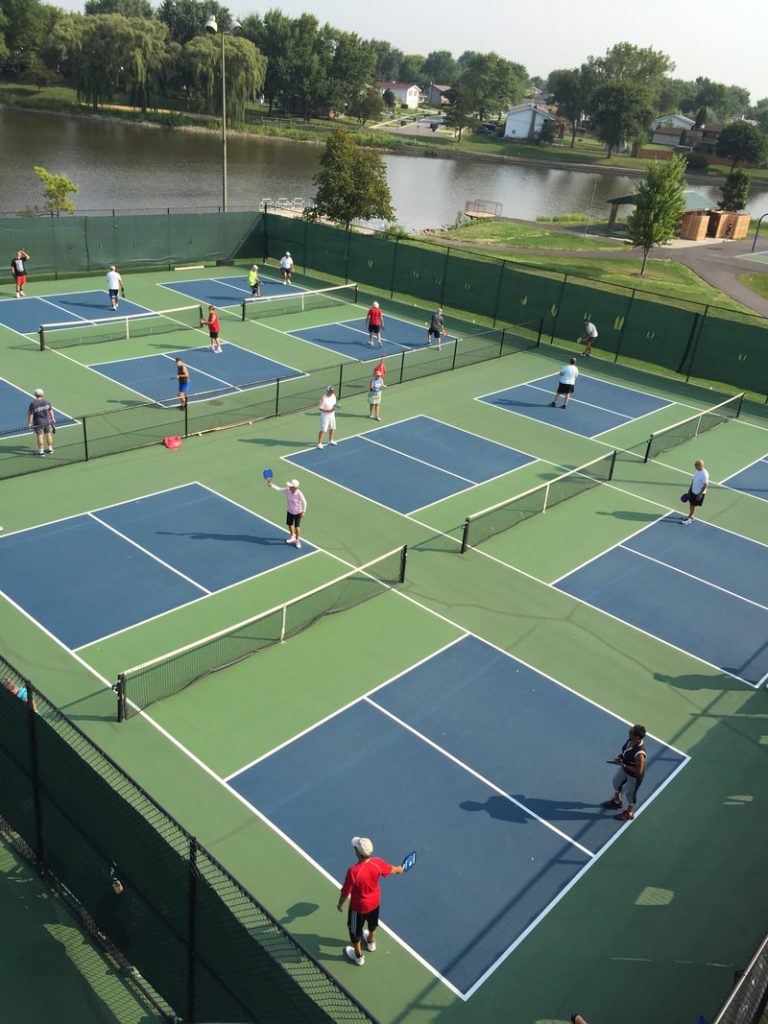 Outdoor Pickleball Courts
HEParks offers outdoor pickleball at four community parks. These courts are free to use. Paddles and balls are not provided.
Fabbrini Park – ten dedicated, lit courts – 1704 Glen Lake Rd
Charlemagne Park – two courts – 3799 Bordeaux Dr
South Ridge Park – two courts – 1450 Freeman Road
Cannon Crossings Park – two courts – 1675 Nicholson Dr
Indoor Pickleball at The Club

PRIVATE LESSONS
For instruction tailored to you, schedule private lessons on Wednesdays. Sessions: 1 – $50 3 – $135 5 – $200
OPEN PLAY (6 COURTS)
Anyone 50+ years of age and of all skill levels are welcome!
8:30am – Noon | Monday – Friday | October – May
Play Passes: 3 Visits $9/12 10 Visits $30/40
PICKLEBALL RENTALS
Courts are available weekdays 1-4pm
1 hour – $15 per court 2 hours – $20 per court
As well as weeknights and weekends for the
1 hour prime time rate – $35 per court
Click here for additional information contact The Club Service Desk at 847-285-5400 or Beth Zimmer at bzimmer@heparks.org.
Indoor Pickleball at Triphahn Center
Please bring your own paddles and water bottle. Balls will be provided.
Local Pickleball Group
Join the 50+ Pickleball Group play on Monday, Wednesday & Friday from 9am-Noon at Fabbrini Park. Registration to join the group is free.
Click here for more information on the 50+ Pickleball Group.