E-Sports Zone

The ultimate in gaming is now in Hoffman Estates for ages 8-18.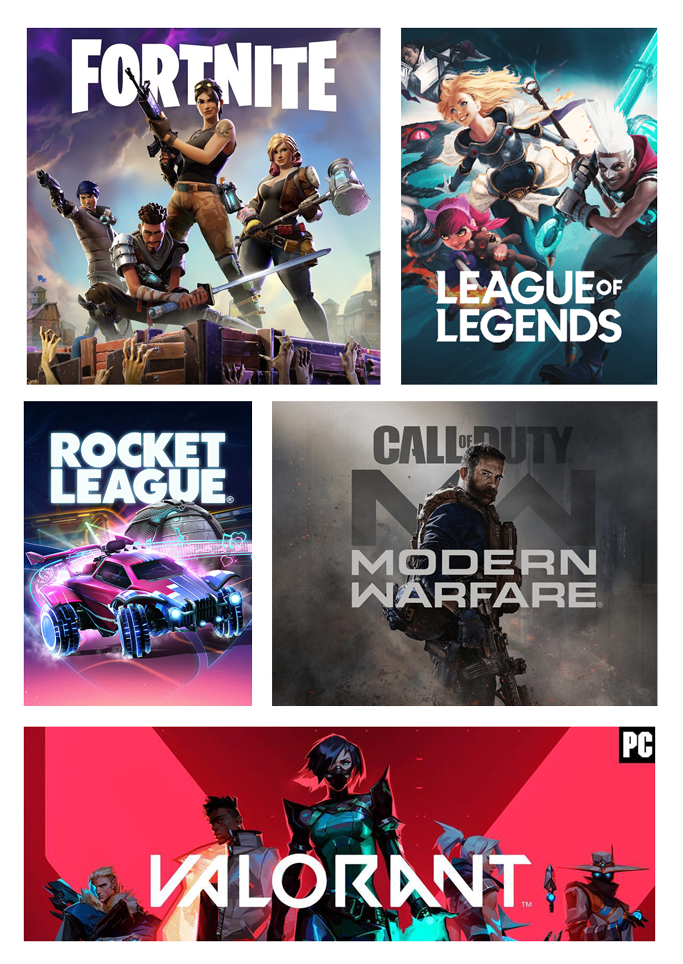 About the E-Sports Zone
Located within the Vogelei Park Barn – 670 Higgins Road, the E-Sports Zone is staffed by game hosts during operating hours. Gamers can come in to play the latest and best games on PC, PlayStation 5, Xbox X, and Nintendo Switch consoles while engaging with local players in a safe and staff-run facility. Play is available for gamers ages 8-18 years.
PC, Console and Arcade Games
PC Gamers can play with their entire squads in the competition-style PC layout. The E-Sports Zone is currently equipped with 12 MSI Aegis R Gaming Desktops with an additional 12 systems ready for installation after COVID gathering limits are lifted.
Play on fiber-connected elite systems for the ultimate in gaming speed and power.
System Specs include: 144hz monitors, HD Gaming experience, 10th Gen Intel Core i7 processor
Nvidia RTX 2070S Graphics Cards, Plus! Gaming chairs, MSI Immersive GH50 headsets, MSI Mice, and keyboards.
ConsolePlayers won't miss a moment of action as they enjoy gaming console games at the three 65″ gaming stations. Console systems include the PlayStation 5, XBox Series X , and Nintendo Switch.
Included in the E-Sports Zone are stand-up, cabinet arcade games. Current titles include NBA Jam, Pac-Man and Golden Tee.
What are E-Sports?
E-Sports are computer and console video games played in an organized and competitive environment. Our E-Sports program encourages team-oriented multiplayer play and solo player development. E-Sports are dynamic. They encourage players to problem solve, work together, communicate and have fun while accomplishing an end goal.
E-Sports are unique because physical ability, age and gender are not factors in player success.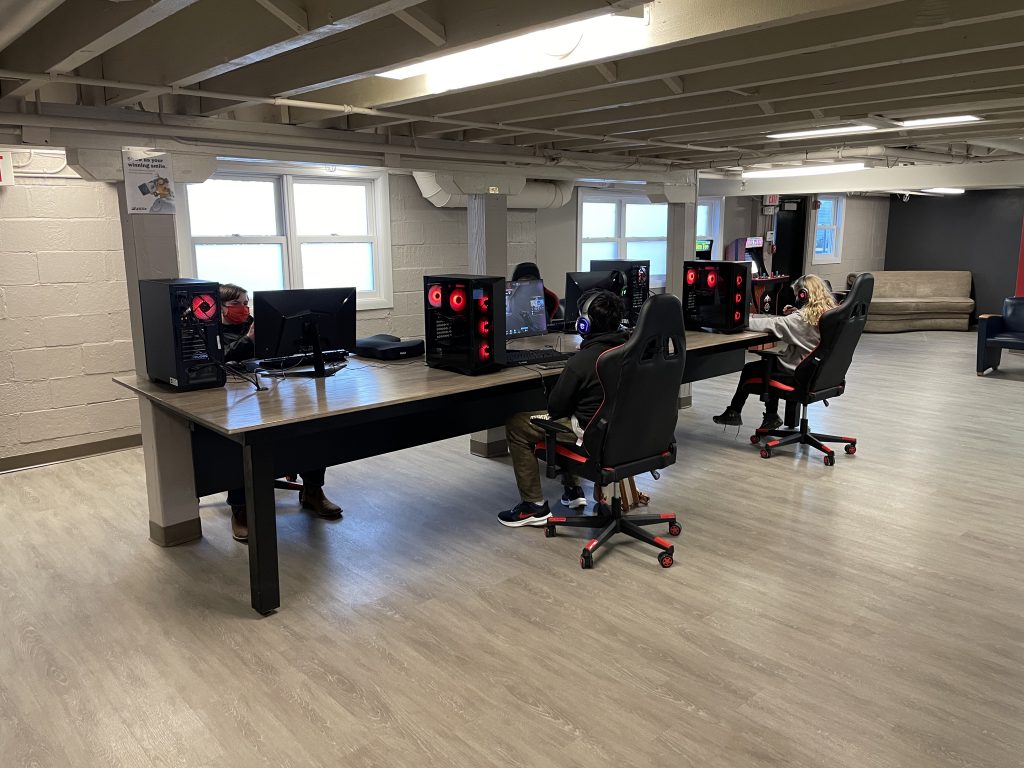 ---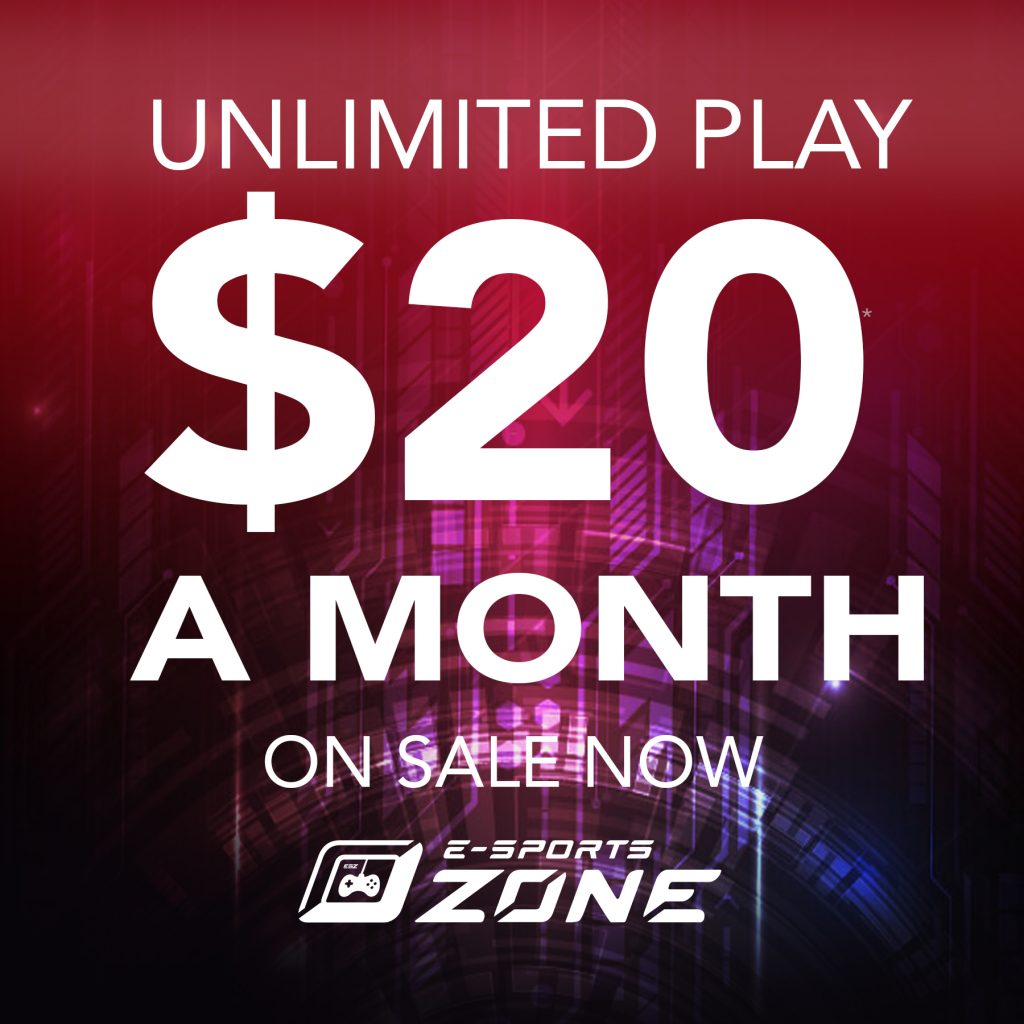 Two ways to play!
Monthly Memberships – $20 per month for 36 hours of supervised play!
Day Pass – $7 per visit
---
Hours of Operation
Fridays 5-9pm
Saturdays 6-9pm
Sundays 11am-3pm
---
Tournaments and Special Events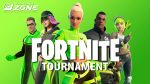 ---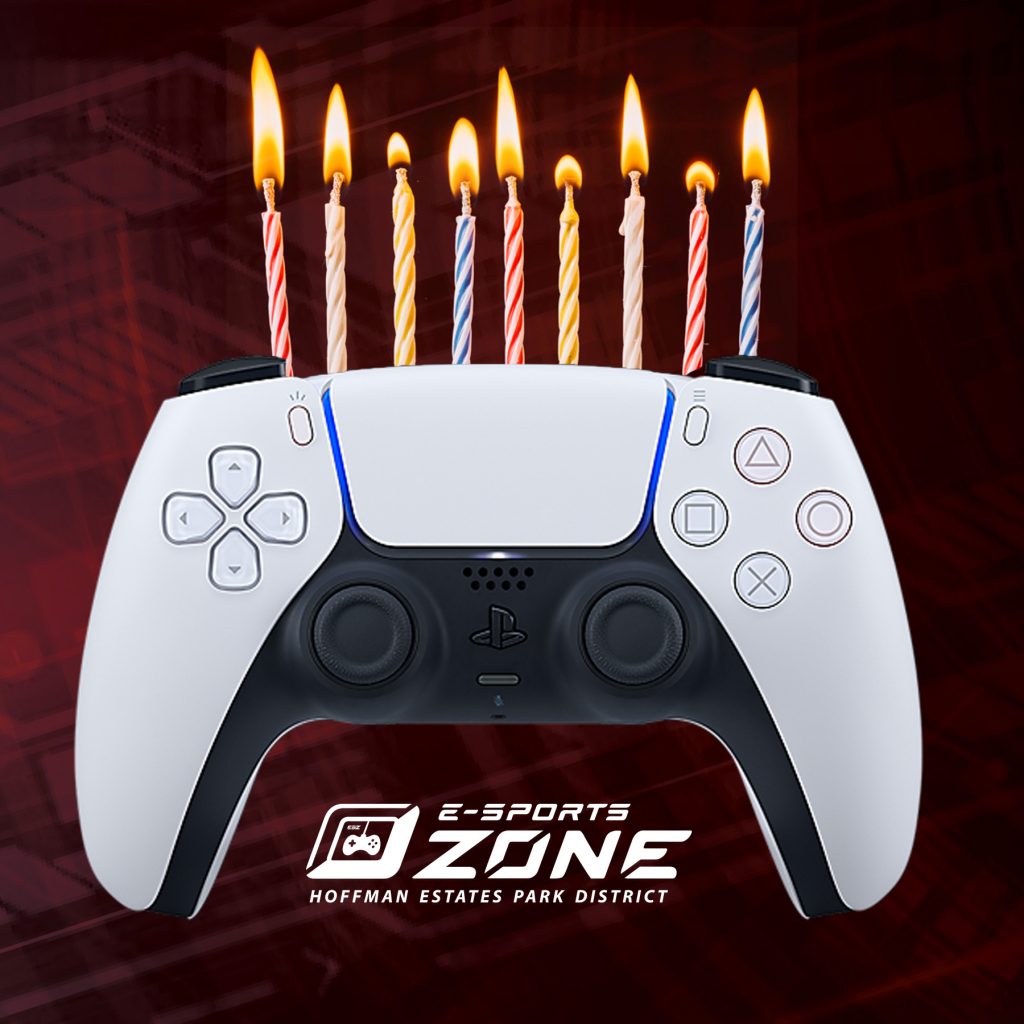 Rentals and Parties
Like to game? Want to play with your friends or host a party? The ESports Zone is available for private rentals and parties. Contact Steve Dietz for information and pricing.
Birthday Parties:
$199 for up to 20 gamers plus their parents. Parties include two staff. Reserve your birthday party with Steve Dietz.
Birthday Parties are available:
Saturdays before 5:00p
Sundays all-day
---
---
ESports and STEM Progams