Disc Golf
Disc Golf Course will be open 5/28
Follow these simple guidelines to stay heathy while playing Disc Golf.
Wait for preceding group to advance to the next tee before approaching the next hole. (minimum of 30 feet between each group)
Group sizes limited to 10 people with social distancing of 6 feet between people not of the same household.
Participants should wear a face coverings unless a medical condition prevents them from safely doing so.
Participants should avoid contact with the net when retrieving their disc.
Participants are not allowed to use the course if they have any symptoms of COVID-19
Do not enter the park if you have been in contact with someone who has COVID-19 symptoms.
Failure to abide by these guidelines could require closure of the park.
Black Bear Park  – 1500 Essex Drive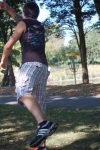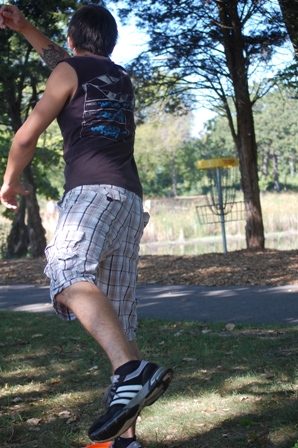 View in Google Maps
Topography, open forests and expansive wetland, Black Bear Park provides for a unique disc golf experience unlike any other in the Chicagoland area. This challenging 18 hole course is open for play.
The course allows participants the ability to experience the parks natural features in a challenging and fun way. Some of the holes were intentionally designed to play across and through the wet areas of the park, while other holes play through a 100+ year old hardwood lot.
---
Contact for Black Bear Park:  847-885-7500