Fishing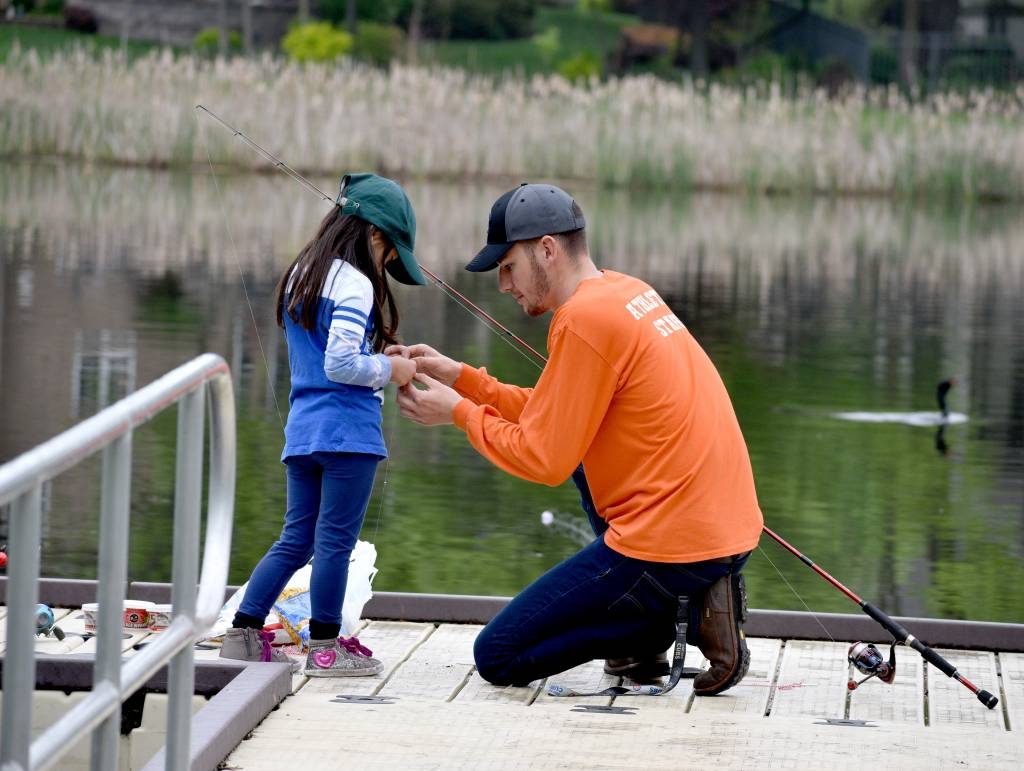 Hoffman Estates Park District offers fishing at 15, stocked ponds in Hoffman Estates. Our ponds contain a variety of fish including Largemouth Bass, Bluegill, Channel-Catfish and Northern Pike. We ask that you observe catch and release fishing practices in our lakes.

While you can catch fish at any of our ponds, you will have better success at Westbury Park, South Ridge Park, North Ridge Park, Chestnut Park, Highland Park, Black Bear Park, Princeton Park and Whispering Lake Park.

Fishing licenses are required to fish in all HEParks lakes. You may purchase your license online from the state or a local store. Fishing licenses expire on March 31 of each year.

If you would like to learn how to fish the park district offers programs for beginner and advanced fisherman as well as fly fishing. Learn more here.
Pond locations:
*Black Bear Park– 1484 Essex Drive
Charlemagne Park – 3799 Bordeaux, near the corner of Algonquin & Versailles Roads
*Chestnut Park – 935 North Dovington Drive
Evergreen Park – 600 Washington Blvd
Fabbrini Park – 1704 Glen Lake Road
*Highland Park – 1755 Highland Blvd
*North Ridge Park – 1370 Sturbridge Drive
North Twin Park – 950 Hassel Road
*South Ridge Park – 1450 Freemon Road
South Twin Park – 985 Hassell Road
Vogelei Park – 650 West Higgins Road
Walnut Pond – 1680 McDonough Road
*Westbury Lake Park – 1075 Westbury Drive
*Whispering Lake Park – 3957 Whispering Trail
Winding Trails Basin – 11193 Mallard Lane
*Denotes the best ponds for fishing success.