STAR Before and After School Program

Full-day care for school aged students
---
District 15 and 54 will be beginning the 2020/2021 school year virtually. The STAR Before and After School Program will run as the full day Study Hall until schools reopen.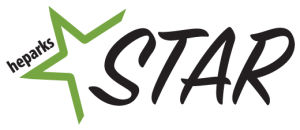 The Hoffman Estates Park District's STAR Before & After School Program is for children needing before and after school care. The STAR program provides your child a safe environment in a recreational setting. Activities may include, but are not limited to, art projects, sports, games, outdoor play and homework time. A light, nut-fee, snack will be offered in the after school program.
Before School: 7:00am until the start of school.
After School: School dismissal until 6:00pm.
Three day and five day options are available.
---
Quick Links:
School District 54 – School District 15 – Star Calendars – Parent Resources –
Changes & Cancellations – Weather Policy
---
2020/2021 STAR Registration
REGISTRATION FORM: 2020-21 STAR & KSTAR Before and After School Care
Enrollment & Discount Options:
Participants enrolled in 3 day option must select consistent 3 days to attend each week. Changes in schedule would require a Change Form submission.
Siblings are eligible for 10% off fees listed.
2020/2021 Registration Timeline
March 2-15 — Priority Registration for returning families (including ELC families)
March 16 — Open registration for new participants
August 3-14 — Registration Closed
Payment Options
Pay in Full upon enrollment
Payment Plan: $25 initial payment due at time of registration. Nine equal payments will be auto-paid with saved bank card on 10th of each month: August 10, 2020 – April 10, 2021.
How to Register
Online at heparks.org
In-Person at Triphahn Center or Willow Recreation Center
---
Registration is ongoing for the 2019-2020 school year. Contact Jodi Schultz, Child Care Coordinator at jschultz@heparks.org , for availability and registration details.
District 54 Schools
STAR is held at your child's school gymnasium.
Armstrong
Fairview
Lakeview
MacArthur
Lincoln Prairie
Muir
2020/21 Monthly Rates
Rates apply for all District 54 schools with the exception of Lincoln Prairie due to a late start time.
Day Options
D54
Before: 7:00-8:40A
After: 3:00-6:00P
Lincoln Prairie
7:00-9:15A
3:35-6:00P
5 days before
$133
$189
5 days after
$214
$172
3 days before
$80
$113
3 days after
$140
$112
---
Registration is ongoing for the 2019-2020 school year. Contact Child Care Coordinator, for availability and registration details.
All attendees may be subject to an additional busing fee, incorporated by District 15 transportation. For more information, please visit ccsd15.
District 15 Schools
STAR is held at Willow Recreation Center for children who attend:
Thomas Jefferson and Frank C. Whiteley
2020/21 Monthly Rates
All D15 STAR participants are subject to a D15 Transportation Fee to transport the children to Willow.
Whiteley
Before: 7:00-8:50A
After: 3:20-6:00P
Thomas Jefferson
7:00-7:55A
2:25-6:00P
5 days before
$152
$79
5 days after
$190
$264
3 days before
$88
$46
3 days after
$120
$167
Kinder STAR Rates
Offered for children enrolled in AM Kindergarten only. Kinder STAR participants can enroll until 2:30pm or 6:00pm.
Whiteley
Dismissal: 11:20A
Thomas Jefferson
10:25A
5 days until 2:30
$221
$295
3 days until 2:30
$140
$186
5 days until 6:00
$479
$553
3 days until 6:00
$302
$349
For Kindergarteners placed in afternoon kindergarten who need care in the morning, HEParks will be creating an interest list for families who need AM KinderSTAR for their PM Kindergartner. Care will be provided at Willow Rec Center from 7am until the start of PM Kindergarten. SD15 bussing will be provided to Whiteley or Thomas Jefferson. If your child is placed in PM Kindergarten and you will need AM care, please email Alisa Kapusinski, Director of Recreation, so we can track interest and create the AM KinderSTAR program if enough interest is determined.
Tentative monthly fees for AM KinderSTAR will be: $412 FCW & $338 TJ
---
March
Armstrong
Fairview
Lakeview
Lincoln Prairie
MacArthur
Muir
Willow
Newsletters
District 54
District 15
---
STAR District 54 billing dates 2019-2020
STAR District 15 billing dates 2019-2020
STAR District 54 calendar 2019-2020
STAR District 15 calendar 2019-2020
2019 STAR Parent Handbook
STAR Waitlist FAQs
---
A cancel/change form must be completed for any changes to your child's program.
STAR Schedule changes must be received by NOON on the Thursday prior to the week requesting changes.
Changes take 2 business days to process and go into effect on Mondays.
We are unable to prorate fees for days missed due to illness, vacation or behavior suspensions.
$10 service fee will be charged for all schedule changes.
---
Full Day School Closing
STAR will not be in session on the days school is cancelled due to large amounts of snow or ice or emergency closing. Willow STAR follows the School District 15 snow days. Lakeview, Fairview, Armstrong, Muir, Lincoln Prairie and MacArthur STAR sites follow School District 54 snow days. Refunds will not be issued. Days will be added at the end of the year. You can find out about weather-related closings at our Weather Updates page.
Child Care for Elementary Kids on SEVERE COLD DAYS OFF of SCHOOL
Child care is available on severe COLD days off of school.
For kids Kindergarten through 6th grade at the Triphahn Center, 1685 W. Higgins Road. Parents may drop off children as early as 7 am, pick up is no later than 6 pm. $50 per child.
You must show proof of registration via a receipt or emailed receipt when you drop off your child in the morning. Children must bring a sack lunch and drink. Please be sure your child has eaten breakfast before arriving.
---
Contact Pat Bodame at pbodame@heparks.org or 847-285-5565