STAR Before and After School Program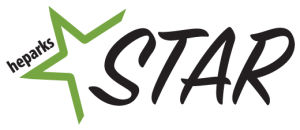 The Hoffman Estates Park District's STAR Before & After School Program is for children needing before and after school care. The STAR program provides your child a safe environment in a recreational setting. Activities may include, but are not limited to, art projects, sports, games, outdoor play and homework time. A light, nut-fee, snack will be offered in the after school program.
Before School: 7:00 am until the start of school.
After School: School dismissal until 6:00 pm.

STAR 21/22 Registration has limited availability. If you would like to submit your registration, please fill out the 2 forms below and send them to Kimberly Barton at kbarton@heparks.org. Once the forms have been received, Kimberly will then contact you with a start date and status of your application.
---
---
STAR 2021-2022 Fees
STAR Fees 2021-2022- District 54
Day Options
D54
Before: 7:00-8:40A
After: 3:00-6:00P
3 days before
$81
$115 Lincoln Priairie
3 days after
$142
$114 Lincoln Prairie
5 days before
$135
$192 Lincoln Prairie
5 days after
$218
$175 Lincoln Prairie
STAR Fees 2021-2022- District 15
Day Options
Whiteley
Before: 7:00-8:50A
After: 3:20-6:00P
Thomas Jefferson
7:00-7:55A
2:25-6:00P
3 days before
$100
$52
3 days after
$136
$189
5 days before
$169
$89
5 days after
$212
$294
PM Kinder STAR Fees 2021-2022 – District 15 (for children in Morning Kindergarten at D15)
Day Options
Whiteley
Dismissal: 11:20A
Thomas Jefferson
10:25A
3 days until 2:30
$145
$189
3 days until 6:00
$308
$355
5 days until 2:30
$221
$295
5 days until 6:00
$480
$553
---
AM Kinder STAR Fees 2021-2022 – District 15 (for children in Afternoon Kindergarten at D15)
Day Options
Whiteley
(Care provided from 8:45am-12:50pm)
Thomas Jefferson
(Care provided from 8:05-11:55am)
3 days/week
$197
$185
5 days/week
$301
$283
For more information KinderSTAR, please visit the KinderSTAR page.
---
2021/2022 STAR Registration Information
Enrollment & Discount Options:
Siblings are eligible for 10% off fees listed.
(For District 15) Participants enrolled in the 3-day option must select consistent 3 days to attend each week. Changes in schedule would require a Change Form submission.
Payment Options
Pay in Full upon enrollment
Payment Plan: $25 initial payment due at time of registration. Nine equal payments will be auto-paid with a saved bank card on 10th of each month: each month through April 10, 2022.
How to Register (after the school year starts)
Contact Kimberly Barton, Program Manager, to confirm start date & pro-rated tuition amount. (if signing up after the school year starts)
Fill out the registration and EFT forms.
Register in-Person at Triphahn Center or Willow Recreation Center once start date & pricing has been determined.
---
STAR is held at your child's school gymnasium.
Armstrong, Fairview, Lakeview, MacArthur, Lincoln Prairie, Muir
---
STAR is held at Thomas Jefferson and Frank C. Whiteley Schools. KinderSTAR kindergarten enrichment is held at Willow Rec Center for half-day Kindergarteners.
---
STAR District 15 & 54 EFT Payment Authorization Form
---
A cancel/change form must be completed for any changes to your child's program.
STAR Schedule changes must be received by NOON on the Thursday prior to the week requesting changes.
Changes take 2 business days to process and go into effect on Mondays.
We are unable to prorate fees for days missed due to illness, vacation or behavior suspensions.
$10 service fee will be charged for all schedule changes.
---
Full Day School Closing
STAR will not be in session on the days school is cancelled due to large amounts of snow or ice or emergency closing. Whiteley & Thomas Jefferson STAR follows the School District 15 snow days. Lakeview, Fairview, Armstrong, Muir, Lincoln Prairie and MacArthur STAR sites follow School District 54 snow days. Refunds will not be issued. Days will be added at the end of the year. You can find out about weather-related closings at our Weather Updates page.
Child Care for Elementary Kids on SEVERE COLD DAYS OFF of SCHOOL
Child care is available on severe COLD days off of school.
For kids Kindergarten through 6th grade at the Triphahn Center, 1685 W. Higgins Road. Parents may drop off children as early as 7 am, pick up is no later than 6 pm. $50 per child.
You must show proof of registration via a receipt or emailed receipt when you drop off your child in the morning. Children must bring a sack lunch and drink. Please be sure your child has eaten breakfast before arriving.
---
Contact Kimberly Barton at kbarton@heparks.org or 847-285-5535