STAR Before and After School Program
STAR Before and After School Care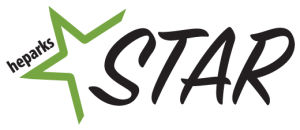 The Hoffman Estates Park District's STAR Before & After School Program is available for children needing before and after school care. The STAR program provides your child a safe environment in a recreational setting. Activities may include but are not limited to art projects, sports, games, outdoor play and homework time. A light snack will be offered in the After Care. Before Care is offered from 7:00am until the start of school and after care is from school dismissal until 6:00pm. Three day and five day options available.
NEW for 2018-2019: PowerPlay Power Half Hour
New this year, STAR will include a visit each week from a representative from Prairie Stone Sports & Wellness Center or AMITA Health who will engage students for 30 minutes on different topics related to health, wellness and Fitness. AMITA Health will offer sessions that focus on anti-bullying and kindness. This addition to the program was made possible through the Power Play grant we received from the Illinois Association of Park Districts.
Site Calendars
Willow
Muir
Lakeview
Lincoln Prairie
Schools
District 15 Schools —
(children are bused to Willow Recreation Center View in Google Maps).
Thomas Jefferson
Whiteley
District 54 Schools — STAR held at your child's school.
Armstrong
Fairview
Lakeview
MacArthur
Lincoln Prairie
Muir
Enrollment
Registration for 2018-2019 School Year
STAR registration is on a first come first serve basis. Enrollment is limited. A $25 per child non-refundable registration fee is required and first month's payment is required at the time of registration. Eight monthly payments will be deducted from your checking account or credit card through our Electronic Funds Transfer (EFT) billing system. The deductions will occur on the 10th of each month (September-April). EFT withdrawal dates cannot be altered.
Registration packets are available at the Triphahn Center for District 54 schools and at Willow Recreation Center for District 15 schools.
Registration closes on August 3, 2018
Registration re-opens on August 27, 2018 with a start date of September 4 or later.
There is a 5 business day processing period before your child can start
2018/2019 Enrollment is open throughout the school year as long as space is available in the program
Info for STAR Parents
STAR Fees 2018-2019
STAR Billing Dates 2018-2019 – District 54
STAR Billing Dates 2018-2019 – District 15
STAR Parent Handbook
STAR Cancel/Change form
STAR Waitlist Questionnaire
Weather Policy – Full Day School Closing
STAR will not be in session on the days school is cancelled due to large amounts of snow or ice or emergency closing. Willow STAR follows the School District 15 snow days. Lakeview, Fairview, Armstrong, Muir, Lincoln Prairie and McArthur STAR sites follow School District 54 snow days. Refunds will not be issued. Days will be added at the end of the year. You can find out about Weather Related closings at our Weather Updates page.
Child Care for Elementary Kids on SEVERE COLD DAYS off of school.
Child care is available on severe COLD days off of school. May not apply on SNOW DAYS off of school, due to large amounts of snow or ice.
For kids Kindergarten through 6th grade at the Triphahn Center, 1685 W. Higgins Road. Parents may drop off children as early as 7am, pick up is no later than 6pm. $40 per child
You must show proof of registration via a receipt or emailed receipt when you drop off your child in the morning. Children must bring a sack lunch and drink. Please be sure your child has eaten breakfast before arriving.
---
Contact for STAR: Martha Houston, 847-285-5535 or mhouston@heparks.org