Birch Park OSLAD Project Renovation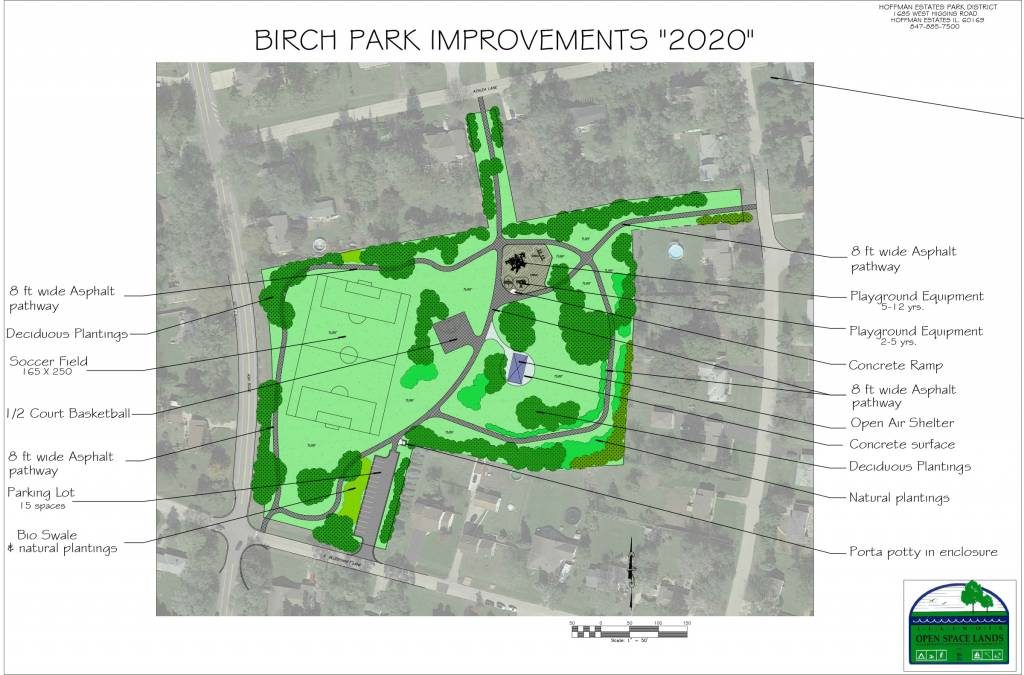 Hoffman Estates Park District is in the process of applying for an OSLAD (open space land acquisitions and development) Grant from the Illinois Department of Natural Resources. As part of the grant application, an improvement plan is required with drawings that showcase what the park will become at the end of the project.

Staff members from HEPD held a public information meeting at Birch Park on July 17th at 6:00 pm. The event was attended by 44 residents. The OSLAD Grant application process was explained along with time frames, following that a conceptual idea for the park was shown to the residents. The residents then had the ability to voice their concerns with the conceptual plan, add ideas to it and generally discuss the layout for Birch Park. Staff handed out surveys for residents to complete that rated the six elements of play for playground design and a rating system for all other aspects of the park project. Resident had the ability to write in any additional features they would like to see if the park.
All information was gathered and presented to the OSLAD committee on July 23rd. The committee went through the survey results as well as current trends in park/recreation and location to existing parks. The following plan is what was developed by staff.
The OSLAD Grant is due to the IDNR on 8/16/2019. At this point the state will go through all applicants with an expected approval time of January 2020. If Hoffman Estates Park District is awarded the grant staff will start the planning process, bidding process and minor groundwork in 2020 with major construction in 2021.
Hoffman Estates Park District Staff was selected to present the Birch Park Renovation project to the OSLAD approval board in Springfield, Illinois on 11/5/2019. You are allowed 3 minutes to present your project and able to bring one poster board size display to use during the presentation.
January 17, 2020 – Governor Pritzker awarded HEParks a $225k OSLAD grant for Birch Park Improvements.