Soccer
Outdoor Soccer
Youth Soccer League is a fun, active and recreational type program for boys and girls, kindergarten through 8th Grade. It is for your beginner soccer player who wants to have fun, meet new friends and learn the basics of the game of soccer. Kids will learn teamwork, basic skills and sportsmanship.
The Hoffman Estates Park District Youth Soccer Program is a fall to spring season. This means that the teams are formed in the fall, stay together through winter and spring. If parents registered for the Fall & Spring season, they are not required to register with the park district for the spring season. For those players that registered for Fall ONLY, to continue in the spring season with their fall teams, they would be required to register for the Spring ONLY season.
If you are new to the area or did not play in the fall, but would like to play spring soccer, then you will be required to go onto a waitlist. The wait list is just a holding pattern to find out which teams will need players for the spring. Once the coaches provide the park district as to the number of players from their fall rosters are returning, it will determine how many spots are available on that team. It is for this reason that friendship requests and special requests are not taken for the spring season only siblings playing in the same division are guaranteed to be on the same team. Our goal is to even up teams in each division.
The HE Parks Soccer program is set up as an in-house recreational league for Kindergarten – 4th grade and an inter-village recreational soccer league for 5th -8th grade. The Kinder- 4th grade plays all their games Sunday afternoons at Cannon Crossings Park.
Uniform Order Form

Indoor Soccer Leagues
The Indoor Soccer League is a recreational program that includes No practices during the season. Each team will get one or two practices before the start of the season just to give the players the feel for the game. This league will have no standings; all participants will receive a participation award at its completion.
The intent of this program is to give players touches on the ball during the winter season. Because this is played on a gym floor the ball rolls a lot faster which teaches players to move to the ball and to track it down. It is a much faster pace game and required players to learn to control the ball as it is constantly moving. Players that play indoor soccer have a tendency to have a big advantage come spring soccer as they have had the winter of honing their skills.
There is some very important information you must consider before registering for this program. The Triphahn Center is not an Indoor Soccer Facility. It is a building designed to accommodate a wide variety of programs and interests including Indoor Soccer. The children who play in the program can enjoy doing so and improve their soccer skills at the same time. That is why, despite spectating problems, we are happy to offer Indoor Soccer and the reason we hope you continue to let your child participate. Due to liability reasons, there will be no viewing from the upstairs running track.
The upstairs Gymnastics area and Track are reserved for fitness club members who pay an annual membership fee to belong to the club. We have had too many instances in the past with joggers knocking over children who are not being supervised properly by their parents or parents who decide to step away from the railing without looking and colliding with a runner. For these reason No indoor parents or children are allowed upstairs.
All spectators will be required to sit in the gym on the bleachers. Also parents are still responsible for supervising all siblings which are brought to the facility. There are not to be children running around in the back halls and lobby unsupervised by an adult.
Also, no food or drink allowed in the gym. Only water bottles filled with water will be allowed in the gym. Any persons sneaking in candy, snacks, sports drinks, and even coffee will be asked to leave the gym. Please leave all snacks and drinks in the lobby area.
We take pride in our parks and facilities. So please try to pick up your garbage in the lobby before you leave so that the next team coming in has a clean table to sit at.
HE Parks hopes that parents understand these rules and will help enforce them for the safety of everyone concerned.
Thank you for your cooperation!
3 on 3 Indoor Soccer
Soccer Camps
Camps cover position sand strategies as well as fundamental skills including dribbling, juggling and accurate shooting.
Travel Soccer: Hoffman United Soccer Club
The Hoffman United Soccer Club is a competitive program that consists of boys and girls youth soccer teams. Teams are composed of players from the area surrounding Hoffman Estates. This is an extension of the Hoffman Estates Park District recreational soccer program. Visit hoffmanunited.org.
Thank you to our Sponsor!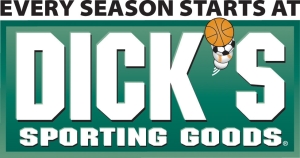 ---
Contact for Soccer: Kyle Goddard, kgoddard@heparks.org