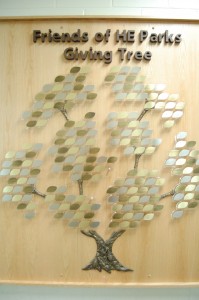 The Friends of HE Parks Foundation has a new Giving Tree located in the hallway outside the Board Room at the Triphahn Center. This is your chance to leave a legacy in our community.
Be an Inaugural Donor – Click here for details! and receive special markings on your leaf and a decal identifying you as an Inaugural Donor.
What is the Friends of HE Parks? Learn more here.