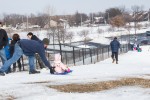 Sled hills at Seascape and Pine Park are closed. Please check updates at Sledding & Outdoor Skating and follow the flag system at all times.
Our Program Guides will be delivered a few days prior to the day that Registration begins:
Winter 2016 – Delivered Nov. 18-20; Registration began at 8 AM on Mon., Nov. 23 2015 Read More »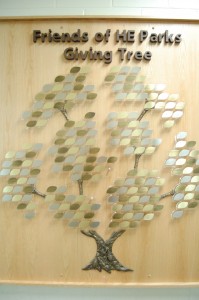 The Friends of HE Parks Foundation has a new Giving Tree located in the hallway outside the Board Room at the Triphahn Center. This is your chance to leave a legacy in our community.
Be an Inaugural Donor – Click here for details! and receive special markings on your leaf and a decal identifying you as an Inaugural Donor. Offer extended to January 14, 2016!
Order your Leaf, Stone or Acorn! Complete the form and mail, fax or email.
What is the Friends of HE Parks? Learn more here.
Your feedback is important to us. Tell us what you think about our facilities, parks, events and programs. Take the Survey.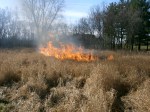 Each year, the Hoffman Estates Park District's Parks Services Division has scheduled "ecological burns" for several of our natural areas throughout our parks to burn away plant life. The native plants survive because their roots run deep, but the non-native plants have shallow roots that are destroyed by the fire. Further, the burnt material adds nutrients to the soil and stimulates native species.
Click the link for a complete list of parks scheduled for burns and watch a short video about the process. Read More »
This winter, be among the first to know when inclement weather cancels or delays your program or class. Get our free Hoffman Estates Park District mobile app to provide you with information right in the palm of your hand. Click the Weather Updates icon, or go to Settings and select which Push Notifications you'd like to receive. Read More »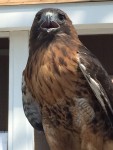 Did you know that we have a variety of birds of prey on display at Vogelei Park? It's true! Each Sunday from 1-4 PM you can get an upclose look at the Northern Illinois Raptor Center's bird handlers and their special raptors. Read more here.

What is the construction happening in your neighborhood park? Get the details —> Read more here.