Hoffman Estates Park District Appoints New Commissioner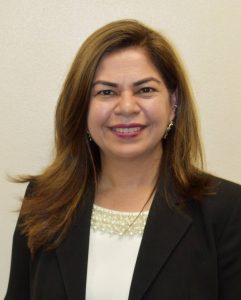 Hoffman Estates, Illinois, July 16, 2019. During a Special Board Meeting, the Board of Commissioners for Hoffman Estates Park District (HEParks) appointed Rajkumari (Raj) Chhatwani as a Commissioner for HEParks. Chhatwani is fulfilling the unexpired term of Commissioner Mike Bickham through April 2021.
"Raj is a strong appointment to the Board of Commissioners. She embodies the spirit of Hoffman Estates and brings talent, expertise and energy to the board" said Craig Talsma, Executive Director of HEParks and Board Secretary.
Previous to her appointment as Board Commissioner, Chhatwani served, since 2015, on the HEParks Board as a Community Representative on the Administration and Finance committee.
Active in the financial industry for 20 years, Chhatwani brings business and finance insight to the Board of Commissioners. She holds a Masters of Business Administration in Finance from DePaul University and a PhD in Psychology from Barkatullah University. Her professional achievements also include a Psychology Publication relating to Cognitive Styles and the Family Environment.
As a resident of Hoffman Estates for 20 years, Chhatwani enjoys HEParks community events, fitness classes and spending time outdoors with her family. She also serves the local and global community through her work with organizations including The Kiran Anjali Project, The Sindhi Association of Metropolitan Chicago, and Live Out Loud.
About Hoffman Estates Park District
HEParks is governed by seven elected commissioners who represent the recreational needs of the community for four-year unpaid terms. Park Commissioners have the power to levy taxes within prescribed limits, establish or change Park District policies, sign agreements, award contracts and possess all of the capabilities similar to those of a board of directors for a public corporation. Assisting the elected Board of Commissioners are volunteer Community Representatives who serve on sub-committees. The current board members include Robert Kaplan, Board President, Lili Kilbridge, Vice President, Keith Evans, Treasurer, Ron Evans Assistant Secretary, Commissioner Pat McGinn, Commissioner Pat Kinnane, Commissioner Rajkumari Chhatwani and Craig Talsma Executive Director of HEParks and Board Secretary.
Hoffman Estates Park District proudly offers first-class parks, facilities, programs, and services to meet the needs of a diverse and dynamic population. The award-winning district serves a community of over 50,000 with two community centers, a premier 18-hole golf course, state-of-the-art fitness centers, twin ice arena, family aquatic center, and over 70 parks. The District is a member of the National Recreation and Park Association (NRPA), Illinois Association of Park Districts (IAPD) and Illinois Park and Recreation Association (IPRA). Learn more about the award-winning park district at www.HEParks.org.