Board of Trustees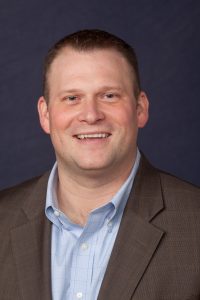 Troy N. Triphahn, Chairman
Troy grew up in Hoffman Estates, playing baseball and basketball through the park district and using the facilities for numerous events over the years and now resides in Elgin. He is a graduate of Illinois State University with a Masters of Business Administration from Keller Graduate School. He is the Vice President and COO of W-T Engineering, Inc. located in Hoffman Estates. Troy is actively involved in running corporate softball and basketball leagues and a frequent visitor at The Club at Prairie Stone and the Willow Recreation Center.
Sue Triphahn, Vice Chairman
A resident of Hoffman Estates since 2004, Sue is the Educational Services and Conference Director for the Illinois Association of Park Districts (IAPD). One of her main duties at the IAPD is to educate the elected and appointed officials/commissioners/trustees/board members and provide them with the necessary tools and knowledge for their roles at the local level within their park districts, forest preserves, conservation, recreation or special recreation agencies. She was appointed to the Foundation Board in 2011 and hopes to assist with carrying out the vision and goals of the foundation as well as enhance the quality of life for all citizens of Hoffman Estates by providing the best in parks, facilities, and recreational opportunities.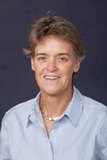 Kathleen Musial, Treasurer
Kathy and her husband John have been residents of Hoffman Estates for 38 years. Kathy served in various volunteer capacities within the park district during her three children's participation on park district teams and in programs throughout their childhood. She continues to serve the park district as a Trustee for the Foundation in hope that all children in Hoffman Estates can enjoy all the park district offers as her three children did. Kathy is a graduate of the University of Michigan and a CPA with over 35 years of audit experience. Kathy is currently a partner with Wipfli, LLP CPAs and Consultants, is a member of the Illinois CPA Society Employee Benefits Committee and Employee Benefits Advisory Group, and the Treasure of the Hoffman Estates Chamber of Commerce.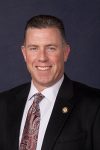 Craig Talsma, CPA, CPRE Secretary,
Executive Director of Park District
As Board Secretary, Trustee Talsma is responsible for maintaining all official meeting minutes, records and legal documents. He also serves as the Executive Director of the Hoffman Estates Park District, where he is responsible for managing the day to day operations of the park district. Additionally, he sits on the board of the Park District Risk Management Agency (PDRMA). Talsma is also Treasurer of the Northwest Suburban Chicago Sports Council Foundation. Talsma holds a bachelor's degree in accounting from the University of Illinois, Urbana Business School, and he is a Certified Public Accountant (CPA). He is a graduate of the National Recreation and Parks Association's Director School and is certified as a parks and recreation professional executive (CPRE).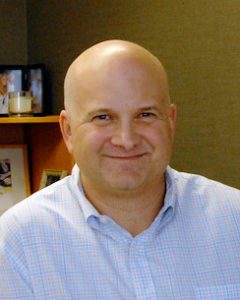 John Cordell, Trustee
John and his family have lived in the Hoffman Estates area since 1992. He has watched and coached his five children in various sports programs within the Hoffman Estates Park District. John is a general dentist and co-owner of ABC Dentistry & Orthodontics, which has been serving our community for over 25 years. He is an active member of the Chicago Dental Society, Illinois State Dental Association and The American Dental Association. John is a graduate of University of Illinois (1985) and The University of Illinois College of Dentistry (1989). Dr. Cordell also finds time to volunteer at the Willow Creek Care Center providing dental care to those in need. In his free time, John can be found golfing, biking or attending games of his beloved Chicago sports teams.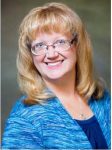 Linda Dressler, Trustee
Linda and her husband Wayne live with their children in Hoffman Estates. Linda holds a degree from Northeastern Illinois University and has been a broker/realtor with RE/MAX Suburban since 2015. She has been involved with the Hoffman Estates Park District as a Community Rep since 2012. She's currently is involved with the Hoffman Estates Chamber of Commerce, Mainstreet Organization of Realtors and the Women's Council of Realtors both state and local chapter. Linda loves to sing and met her husband in a drum and bugle corps.
Ron Evans, Trustee
Ron started his involvement with HE Parks in 2006 as a Community Representative for the Recreation Committee. In 2011 he was elected and currently serves as a Commissioner on the Board for HE Parks. In 2014 Ron was appointed to the Board of Trustees for the Friends of HE Parks Foundation. January 2018 he accepted an appointment to serve as a Trustee for the Illinois Association of Park Districts (IAPD). Ron is retired with golfing, fishing, hunting and three grandchildren to keep him busy.
Gene Hiser, Trustee
Gene is a former professional baseball player who played five seasons for the Chicago Cubs from 1971 through 1975. He was the #1 draft choice of the Cubs in 1970 and was sold to the Sox in July of 1976 and elected to the University of Maryland Hall of Fame in 2002. He joined the Friends of HE Parks Board of Trustees in May of 2009 and immediately assisted the Foundation with their first ever Communi-Tee/Celebri-Tee Golf Outing in July. Gene has been a resident of Hoffman Estates since November 1975 and coached Travel and Park District programs for 17 years. Gene has been a Partner and sole owner of Barrett & Hiser Financial Management Group since 1983.
Robert Kaplan, Trustee
Robert Kaplan is President for the Park Board of Commissioners and a Trustee for the Friends of HE Parks Board and working on the Corporate Estate Giving Committee. Robert and his wife Shannon have resided in Hoffman Estates since 1991 and have two grown children, Jacob and Claire. They have participated in and enjoyed the Park District's many programs. He coached Football, Baseball, Softball, Basketball, and Soccer while his children were participants in those programs. Robert is a local attorney, having an office at the Heritage Bank Building in Schaumburg. He has an MBA from Roosevelt University, is active in the local Bar Association, and is a current Board Member and past President of the Beth Tikvah Congregation in Hoffman Estates.
Georgeanna Mehr, Trustee
Georgeanna Mehr has been actively involved with the Friends of HE Parks Foundation since 2005. She is President of the Hoffman Estates Community Bank at 1375 Palatine Road. Georgeanna joined the Hoffman Estates Chamber of Commerce in August 2001 and joined the Board of Directors in 2002 serving as President from 2004-2006 and again 2011-2012. She has served as a member of the Economic Development Commission since 2004 to date and is the Treasurer for Art in the Barn fundraising event for Advocate Good Shepherd Hospital. Georgeanna also serves as a Director of the Harper College Educational Foundation since 2011 and served as their President from 2016-2018. Georgeanna has served as a mentor/coach for the One Million Degrees Program at Harper College for the past five years. She has been an active volunteer and donor for Fellowship Housing since 2002.
Georgeanna feels a responsibility to give back to the community that she works and lives in. She enjoys helping others that are in need as well as contributing to the success of Hoffman Estates and the businesses that help Hoffman Estates grow to greatness. Georgeanna is married and has two sons, a step daughter and step son.
Mike Rossiaky, Trustee
A resident of Hoffman Estates since 1987 and actively involved with The Friends of HE Parks since 2005, Mike is passionate about helping make Hoffman Estates a better place to live through improving the quality of life for its residents through support of the park district. A strong supporter of HE Parks, his three children, David, Elizabeth and Thomas, participated in park district programs and events throughout their lives.
A local business owner, Mike operates a UPS Store and has served on the UPS Co-op Board for ten years. He spent 30 years in the Toy Industry where he served as Vice President and Treasurer of the Midwest Toy, Hobby, & Trim-A-Tree Association for 14 years. Before moving to Hoffman Estates, Mike was active in the Big Brothers Association in Minneapolis, MN.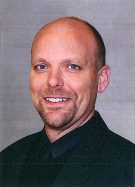 Brad Seymour, Trustee
Brad Seymour serves as President of the Windy City Bulls, the NBA G League affiliate of the Chicago Bulls. Seymour moved to the northwest suburbs and joined the Bulls in February 2016 with more than 20 years of minor league team experience. Prior to his move, Seymour was with the Lake County (OH) Captains where he served as Vice President and General Manager of the team for seven years. During his career, he also served in leadership roles with the Lancaster (CA) JetHawks, Sioux Falls (SD) Canaries and San Jose (CA) Giants. A native of Morgan Hill, California, Seymour is married with two children.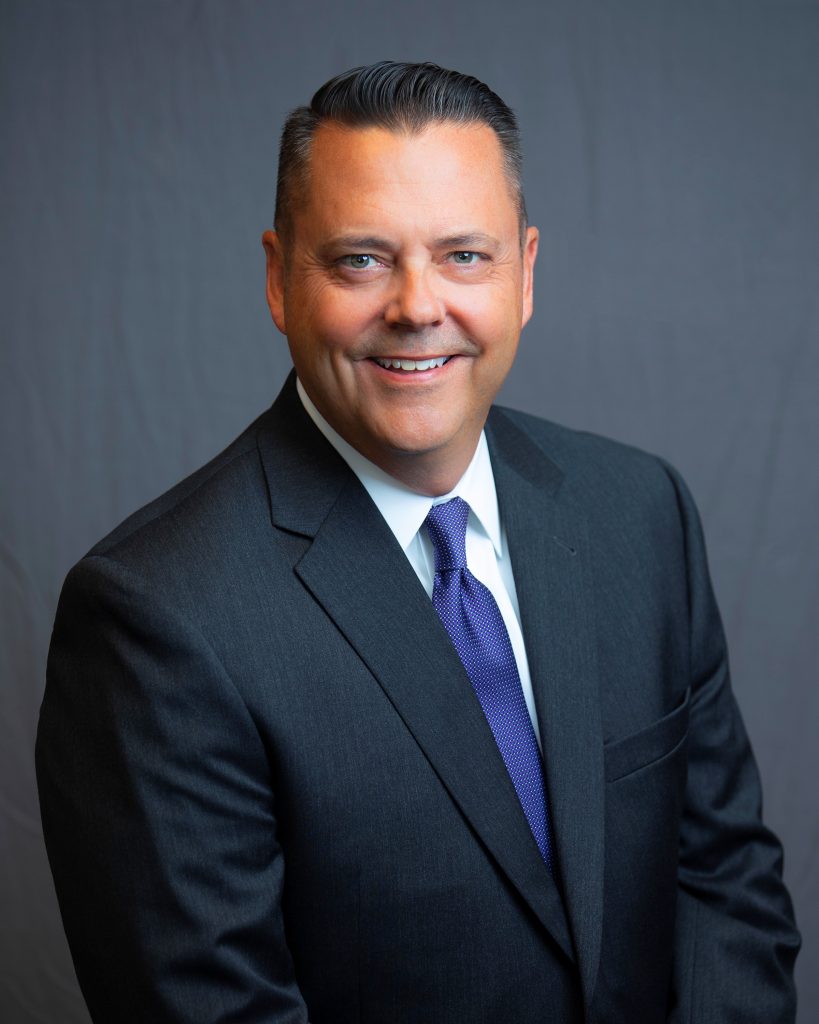 Jon Stickney, Trustee
Jon Stickney is President of Barrington Bank & Trust. He currently sits on the bank's Board of Directors as well as the Executive Advisory Committee of Wintrust Mortgage, and is a Commissioner for Barrington Park District. Jon earned his Bachelor of Business Administration in finance from the University of Iowa and his MBA from DePaul University. Jon's bank has three locations in Hoffman Estates and he is committed to serving the Hoffman Estates community.
A resident of Barrington since 1989, Jon has served as a youth football coach, a youth baseball coach, and as a volunteer firefighter for the Barrington Fire Department.
Jon enjoys spending time with his wife of over thirty years, Patti, and their three children, JC, Connor, and Kelly.
Bill McLeod, Trustee Emeritus, Mayor of Hoffman Estates
Bill McLeod was elected to the office of Mayor in April 2001, having served as Acting Mayor following the passing of the previous mayor in September 2000. He was then re-elected in 2005 and 2009.
Mayor McLeod served as a Village Trustee for more than 20 years – many as Deputy Mayor. His interest in government and politics began as a boy in Chicago, that interest has never wavered.
Mayor McLeod and his wife Joane live in the Westbury subdivision, enjoying empty-nesting in-between moments of needed move-back from their combined eight children, all of whom attended local public schools and universities. His hobbies include reading, walking, and history. He loves to mow the lawn.
Cary J. Collins, Trustee Emeritus
Cary J. Collins graduated law school in 1979 and joined the Law Firm of Hill, Van Santen, Steadman and Simpson in June 1979. He represented international clients in product liability litigation throughout the United States and was intricately involved in a major personal injury case, Holden vs. State Fair of Texas, a jury trial in the United States Northern District of Texas in 1982 which lasted over 6 weeks.
He became a shareholder in Hill, Van Santen, Steadman & Simpson in 1983 and left in January 1985 to begin his own practice. Mr. Collins established a reputation in the area of FIre and Police Pension Law and has litigated several Appellate Court cases of first impression. A frequent speaker on topics of public pension issues, he has spoken before the Illinois Government Financial Officers Association, Illinois State Fraternal Order of Police, the Illinois Associated Firefighters of Illinois, The Illinois Police Association and for the Illinois Department of Financial and Professional Regulation, Pension Division. Serves on the Illinois Department of Financial and Professional Regulation Advisory Panel and the Judicial Inquiry Board.