GO Hoffman
GO Hoffman is a walking and movement initiative that promotes healthy and active living to residents of Hoffman Estates. GO encourages residents to increase their level of daily physical activity and foster community engagement.
So many places to get out and GO! Community walking program!
GO out and explore your local parks. There are paved trails at Evergreen Park, Fabbrini Park, Hunters Ridge Wetlands, Olmstead Park, South Ridge Park, Victoria Park, Vogelei Park, Charlemagne Park, Black Bear Park, Cannon Crossing Park, Canterbury Park Place, Pine Park, Westbury Lake Park and Walnut Pond Park. Learn more about your local parks at HEParks.org/Park-Map.
Move every day. Rain or shine.
In support of GO Hoffman walking program, the Triphahn Center's indoor walking track is free to use during business hours.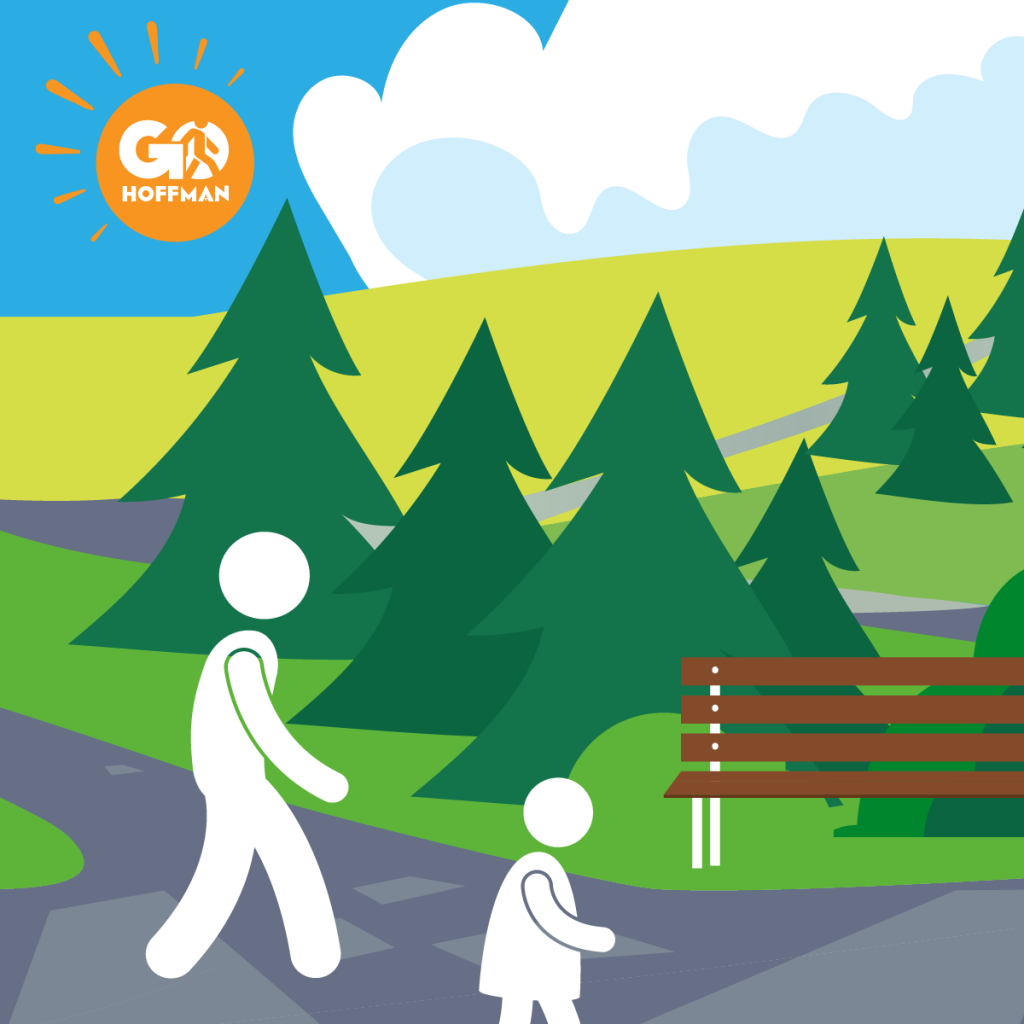 Stay active.
Find active programs for the entire family in the program and events guide available at HEParks.org. Follow HEParks on Facebook and Instagram and be the first to know about other GO Hoffman Events this summer.
Park walking maps