COVID-19 Updates
---
(Updated 05/18/2021)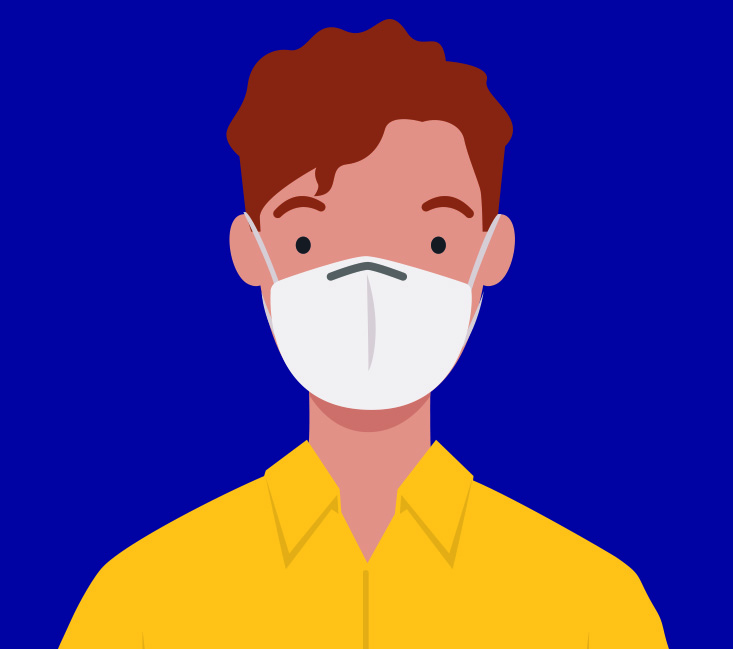 Bridge Phase – Restore Illinois
Illinois Department of Public Health has moved Region 10 to the Bridge Phase as of May 14, 2021.


In response to Illinois Gov. J.B. Pritzker's executive order, fully vaccinated* individuals are no longer required to wear masks while within HEParks facilities.
Unvaccinated patrons/participants and all children under the age of 12 must wear a mask at all times while within HEParks facilities.  All staff and coaches must wear a mask while working with children under the age of 12.  Outdoors, masks must be worn when social distancing is not possible for unvaccinated patrons/participants and children under 12.
* fully vaccinated is two weeks following the final required dose.
These changes impact several of the programs offered at HEParks.
Programs & Classes:   Registration is now open for summer programs including, group, private and virtual options.  All staff and coaches must wear a mask while working with children under the age of 12. Fully vaccinated participants do not need to wear a mask while within HEParks facilities.
Senior Center programs will resume drop-in and pre-registration special event activities and fitness.
Community Center Operations:
Fitness Center Operations:
Triphahn Center Fitness Center: Members who are fully vacinated are not required to wear masks while whithin the facility. Locker rooms are open. Saunas and hot tubs remain closed. Members must swipe their membership cards to enter the locker rooms.
Willow Recreation Center: The fitness center is open with a 3-person limit. Reservations are required by calling 847-285-5440 for the fitness center. Locker rooms are open.
Group Fitness classes permitted
Open HEParks outdoor amenities
All outdoor parks, paths and courts are open.
Rentals
Limit to the lesser of 100 people or 60% of room capacity
Multiple groups may meet in the same facility if they are socially distanced and in separate rooms
Participants/staff will not be permitted into the facility if exhibiting COVID-19 symptoms.
Groups and Staffing
Groups will remain static, with no mixing of participants or staff between groups.
Subs will also be designated to specific groups to decrease any cross interaction between programs.
Facility Space and Cleaning
All programs will be assigned to a designated space(s) each day to mitigate any interaction with other groups and sharing of spaces. Any spaces that are shared throughout the day will be disinfected in-between each group using that area.
Extra hand sanitizing stations will be placed throughout the facilities.
Public Restrooms
We will ask all patrons/participants to hand sanitize prior to entering any restrooms within the facility.
All patrons/participants must thoroughly wash hands for at least 20 seconds prior to exiting the restrooms.
Restroom facilities will be disinfected regularly throughout the day.
Signs of Illness
If a participant shows illness symptoms, there will be a designated room at each facility for that participant to go until they can be picked up safely by a parent or guardian.
If a participant/staff has a confirmed case of COVID-19
The other program participants will be moved to another designated room in the building. The contaminated room will be quarantined and cleaned 24 hours after initial exposure. Programs can return to room upon following proper disinfecting procedures.
We will ask that the program participants to self-quarantine per CDC guidelines.
When a participant/staff can return to the facility if confirmed with COVID-19 Participants/Staff who is diagnosed to COVID-19 may not return until:
They have had no fever for 24 hours (without medicine)
AND
Other symptoms have improved
AND
At least 10 days have passed since date of positive test
When a participant/staff can return to the facility if exposed to someone who has been diagnosed with COVID-19. The participant/staff may return to the facility when:
If fully vaccinated: Immediately
If not fully vaccinated

at least 10 days have passed since the date of exposure.
or if tested on the 5th day after exposure, participants/staff can return on day 7 with a negative rest result.
If exposed participant/staff exposures results in a positive COVID-19 diagnosis, participant/staff must follow the guidelines above to return after diagnosis.
FAQ
Will you take patron's temperature before the start of the program each day?

No, but we do ask if your child or any family members show illness symptoms that you please stay home.

How will we be cleaning toys and materials?

All toys and materials will be fully sanitized before they are shared with the next participant by a bleach/water solution or our high-temp sanitizing dishwasher.

Will programs be going outside?

Weather permitting, yes, we will be going outside with programs that are able to do so.