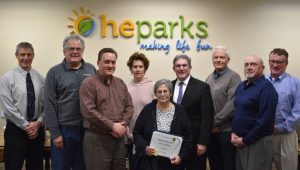 Congratulations to Royce Schwartz, who was chosen our February Best of Hoffman! Read more.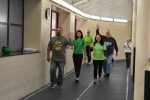 The benefits of walking are numerous and HE Parks is encouraging everyone to keep walking throughout the winter with monthly walking events and a new walking pass available for its indoor track.
For just $1 per visit, residents and non-residents can use the indoor track at the Triphahn Center. Walkers should stop at the service desk when they arrive to gain access to the track. Walkers should stay on the inside lanes, leaving the outer lanes for runners.
On one Saturday morning each month, HE Parks walkers can meet at a different park or facility for a community walk at events called Hoffman Walks. The events are planned through April, but more dates will be announced: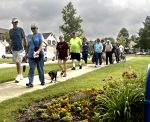 By Zac Marshall, MA, Certified Personal Trainer at Prairie Stone Sports & Wellness Center
The benefits of walking are numerous! Even the General Surgeon agrees. In September 2015, the Surgeon General issued a Call to Action to increase walking among Americans of all ages.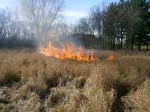 Weather permitting, the Parks Department conducts beneficial controlled burns in our natural areas in winter. On Wednesday, March 21, Parks staff will conduct controlled burns at Shoe Factory Road Basin (1975 Cholchester Ave)and Yorkshire Woods (1696 Heron Way).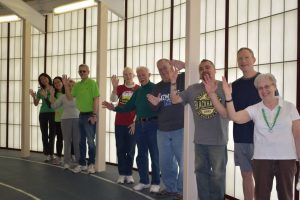 Were you here? See more pictures.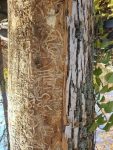 Introducing the Park Talk Blog! Brought to you by our Parks Department. Each month our parks experts will fill you in on what's happening in the 70+ parks in the park district. Topics will include what the parks staff is working on, special projects, and helpful tips for maintaining the green space in your backyard. This month, read about how we are removing dead Ash trees at Black Bear Park: Read More »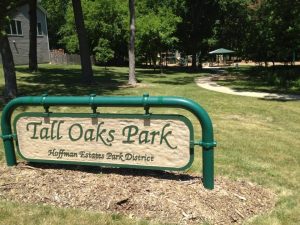 Join us for our next Hoffman Walks event. This event is one in a series of free walking events, called Hoffman Walks. The next event is Sat. April 21 from 9-10:30 AM at Tall Oaks Park. The Palatine Public Library will join us and read a story before our walk, so this is a great one to bring the kids! On one Saturday each month, HE Parks will host a walk at a park or facility open to all ages and abilities. Participants can walk as long as they'd like. Read More »