Phase 4 Guidelines
(Updated 02/12/2021)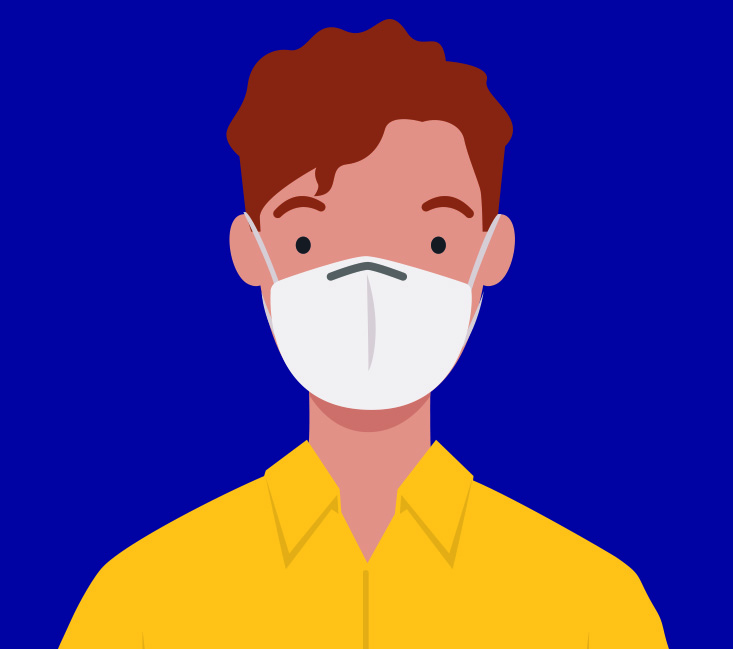 Phase 4 of the Restore Illinois Plan
Illinois Department of Public Health has moved Region 10 to Phase 4 effective February 02, 2021.

All patrons must continue to wear face coverings that cover the nose and month, maintain a social distance of 6 feet, and frequently wash hands.
These changes impact several of the programs offered at HEParks.
Programs & Classes: In-person group programs may resume. Registration is now open for winter programs including, group, private and virtual options. Participants and staff are required to wear masks at all times during programs and within HEParks facilities.
Senior Center programs will resume with pre-registration required for all drop-in activities.
Community Center Operations:
Triphahn Center: Fitness Center & Registration desk during operating hours. Facility hours are extended until 5:00 pm on Saturday and Sunday.
Willow Recreation Center: Facility & registration desk only open while programs are scheduled.
Early Learning & Care (full-day preschool & child care) is open at Triphahn Center
HEParks Preschool (part-day preschool) open at both Triphahn Center and Willow Recreation Center
Fitness Center Operations:
Triphahn Center Fitness Center: Masks are required at all times. Locker rooms are open. Saunas and hot tubs remain closed.
Willow Recreation Center: The fitness center is open with a 3-person limit. Reservations are required by calling 847-285-5440 for the fitness center. Locker rooms are open.
Group Fitness classes permitted
Youth and Recreational Sports:
Competitive gameplay and tournaments permitted for moderate and lower risk sports. Intra-team scrimmages for higher risk sports
Limit 50 spectators for events.
Open HEParks outdoor amenities
All outdoor parks, paths and courts are open. Residents/participants must wear face coverings at all times if others are present.
Rentals
Limit to the lesser of 50 people or 50% of room capacity
Multiple groups may meet in the same facility if they are socially distanced and in separate rooms
Mask requirements
All fitness center participants, students, and staff are required to wear masks at all times while within a HEParks facility.
All staff will wear face coverings at all times.
Participants and fitness members must wear masks at all times while within HEParks facilities.
Face coverings must be worn at all times, including while engaged in individual exercise regardless of person or machine spacing.
Participants/staff will not be permitted into the facility if exhibiting COVID-19 symptoms.
Drop-Off and Pick-Up
Participants will be dropped off and picked up via curbside at the facilities. Some programs may require a parent/guardian to enter the building with a participant.
Once the participant has been dropped off, they will be escorted to their program by the staff.
Triphahn Center – drop-off and pick-up will be at the main entrance on the south side in the circle drive by the playground.
Willow Recreation Center – drop-off and pick-up will be at the main entrance.
ELC and some camp programs – will drop-off and pick-up at different entrances designated for those programs.
All programs will be limited to parents/guardians and one other person to drop-off and pick-up program participants.
Groups and Staffing
Groups will remain static, with no mixing of participants or staff between groups.
Subs will also be designated to specific groups to decrease any cross interaction between programs.
Facility Space and Cleaning
All programs will be assigned to a designated space(s) each day to mitigate any interaction with other groups and sharing of spaces. Any spaces that are shared throughout the day will be disinfected in-between each group using that area.
Our maintenance staff will deep clean regularly and frequently throughout each day. HEParks will use sanitizing foggers to disinfect rooms in between program transitions. These procedures will also be followed any time a group leaves a space and goes to a different space. They will also be disinfecting highly touched areas such as doorknobs and sinks.
All communal water fountains in the facility will be closed and not available. Please bring your own labeled water bottle when attending a program.
Staff will sanitize all toys, equipment, and materials that are shared or used throughout the day daily. Programs will use minimal toys, equipment, and materials. Per each program area, you may also receive a supply list that participants should bring to help us minimize any sharing of materials.
Extra hand sanitizing stations will be placed throughout the facilities.
Public Restrooms
We will ask all patrons/participants to hand sanitize prior to entering any restrooms within the facility.
All patrons/participants must thoroughly wash hands for at least 20 seconds prior to exiting the restrooms.
Restroom facilities will be disinfected regularly throughout the day as part of the new cleaning schedule.
Signs of Illness
If a participant shows illness symptoms, there will be a designated room at each facility for that participant to go until they can be picked up safely by a parent or guardian.
If a participant/staff has a confirmed case of COVID-19
Local health officials, staff, and families will be notified immediately of any possible case of COVID-19 while maintaining confidentiality consistent with ADA and other privacy laws.
The other program participants will be moved to another designated room in the building. The contaminated room will be quarantined and cleaned 24 hours after initial exposure. Programs can return to room upon following proper disinfecting procedures.
We will ask that the program participants to self-quarantine per CDC guidelines.
When a participant/staff can return to the facility if confirmed with COVID-19 Participants/Staff who is diagnosed to COVID-19 may not return until:
They have had no fever for 24 hours (without medicine)
AND
Other symptoms have improved
AND
At least 10 days have passed since their symptoms first appeared
When a participant/staff can return to the facility if exposed to someone who has been diagnosed with COVID-19. The participant/staff may return to the facility when:
at least 14 days have passed since the date of exposure.
If exposed participant/staff exposures results in a positive COVID-19 diagnosis, participant/staff must follow the guidelines above to return after diagnosis.
FAQ
Will you take patron's temperature before the start of the program each day?

No, but we do ask if your child or any family members show illness symptoms that you please stay home.

How will we be cleaning toys and materials?

All toys and materials will be fully sanitized before they are shared with the next participant by a bleach/water solution or our high-temp sanitizing dishwasher.

Will programs be going outside?

Weather permitting, yes, we will be going outside with programs that are able to do so.

Are staff required to always wear face coverings/gloves around program participants?

All staff are required to wear face coverings at all times. If they must have close contact with a participant or provide first aid, they will be required to wear gloves as well.

How will pick-ups and drop-offs work for programs?

We will be using a carline with staff at curbside to meet program participants and sign each child in and out of the program.

Are there virtual offerings?

Yes, HEParks has committed to offering a combination of unique virtual and in-person programs for everyone. Program offerings do change monthly based on changing guidelines and regulations. Digital brochures are available on our website to view all of our current offerings for in-person and virtual programs.

If more restrictions are lifted, will there be any changes to programs and what would be added to HEParks offerings?

We are continually working on plans to enhance our programs. We will follow guidelines set forth by the Department of Public Health for the programs.

Will I be placed in programs with siblings?

We will do our best to place siblings together when it is applicable. Some of our programming is age-based, in that case, if siblings differ in those ages, they will not be placed together.

Does each program have specific guidelines as well?

Yes, each of our programs will have guidelines that are specific to that program that must be followed upon participation. Those will be provided prior to the start of the program.
---