Best of Hoffman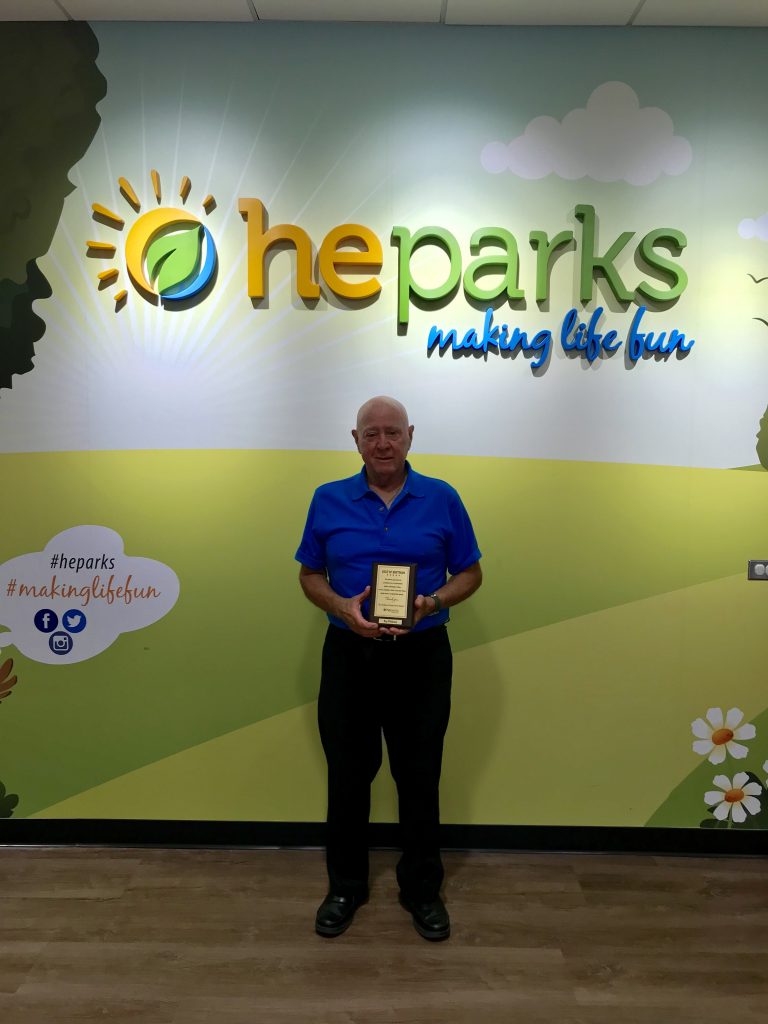 Hoffman Estates Park District would like to recognize Hap Wittkamp as the August 2020 Best of Hoffman.
With over thirteen years of service under his belt, black belt, if you will, our resident martial arts expert, Hap Wittkamp, has resigned from his volunteer position as a Community Representative for the Recreation Committee. While we are sad to see him go and we will miss his presence at our Board and Committee Meetings, we are very grateful for his years of service.
Hap has left a large footprint on the District.  In addition to his service as a Community Representative, Hap has been instrumental in the development and success of the senior/50+ program.  He and his wife, Jan, truly are the foundation of the program.  Even before the 50+ Club was developed, the pair led the district in the creation of an organized senior program – even touring and researching other senior centers to report back on how different agencies operate.  They speak on behalf of all the seniors and have the best interest of the seniors in mind when creating and enhancing programs.  Hap, we would like to thank you for making such a positive impact in our District!  On behalf of the Hoffman Estates Park District, the Board of Commissioners are honored to present you with the August 2020 Best of Hoffman award.