Evans Named Master Board Member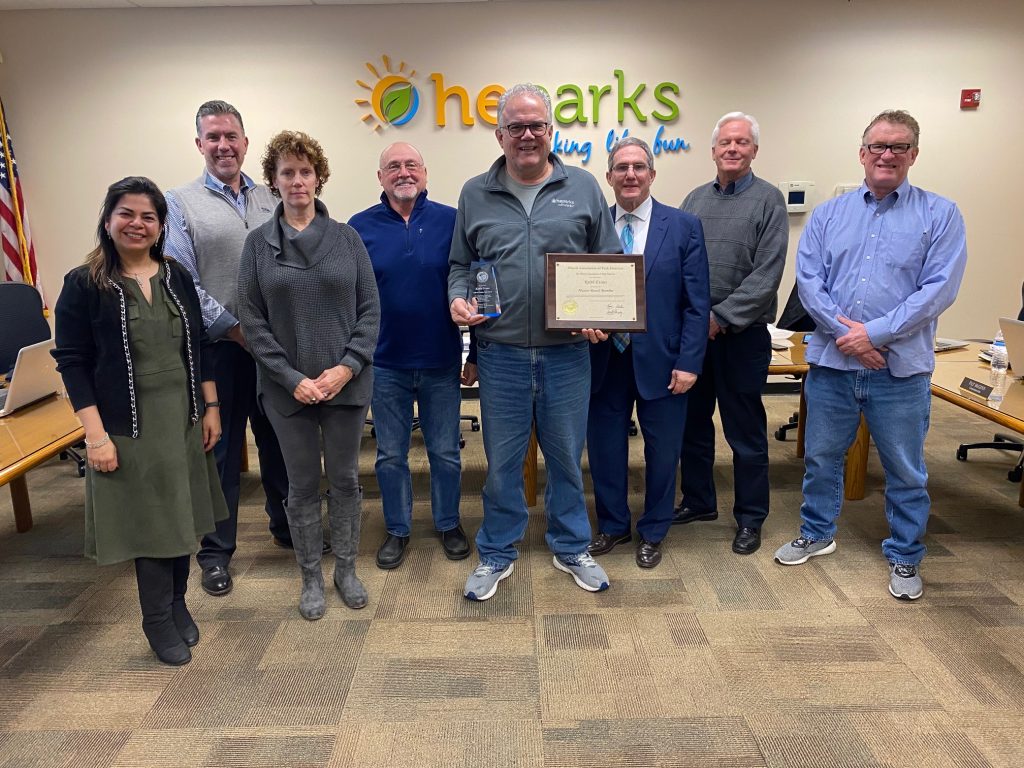 The Master Board Member Award was presented to Commissioner Keith Evans for achieving the highest tier within the IAPD Board Member Development Program at IAPD's Annual Business Meeting held at the IAPD/IPRA Soaring to New Heights Conference.
Evans received the honor through his participation in the IAPD Board Member Development Program, which recognizes committee involvement, the pursuit of board member educational opportunities, legislative advocacy and achievements at the local, state and national levels in the field of parks, recreation and conservation.
IAPD was established in 1928 and is the oldest state association for parks, recreation and conservation in America. The association serves more than 2,100 elected park, recreation and forest preserve district board members who govern more than 350 agencies employing 40,000 individuals.
Commissioner Evans was unable to attend the Annual Business Meeting at the State IAPD/IPRA Conference. His achievement was presented to him by the HEParks Board of Commissioners.