Best of Hoffman December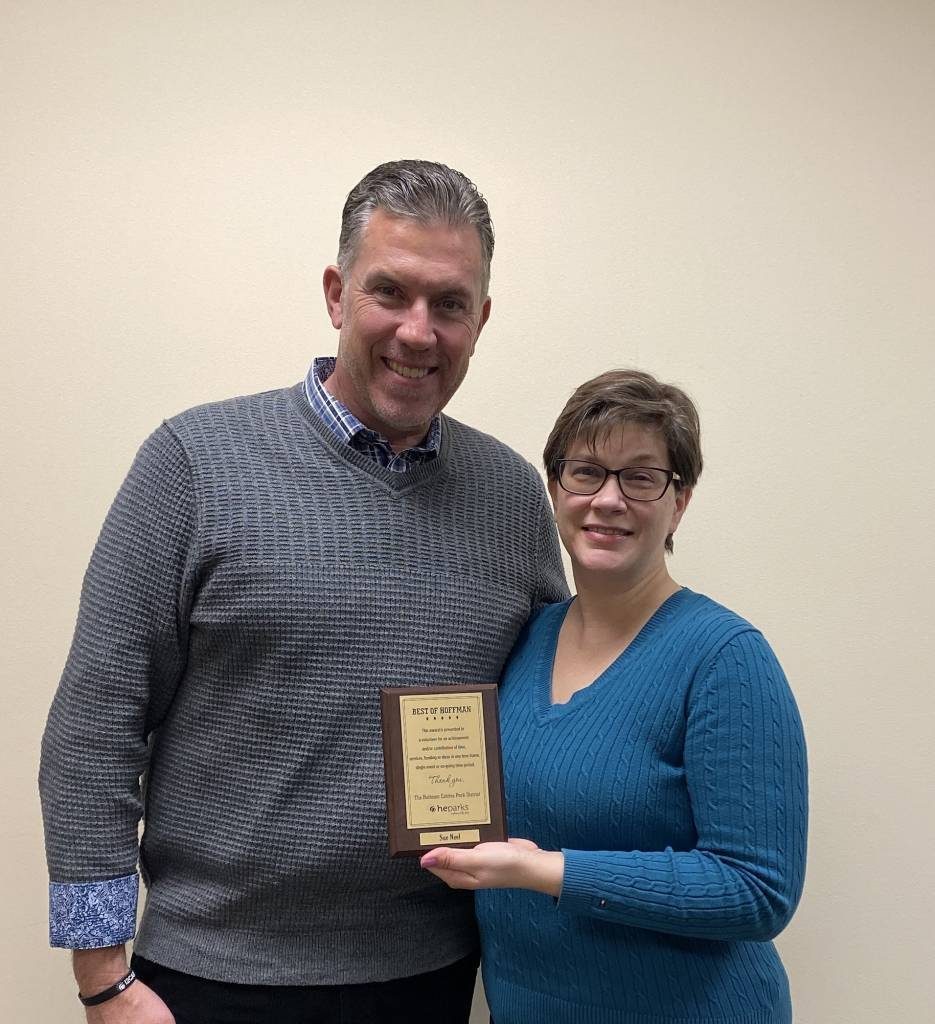 Hoffman Estates Park District would like to recognize Sue Neel as December's Best of Hoffman.
Sue served as a Community Representative with the Recreation Committee for seven years starting in 2012.  In addition, her footprint was left within the community of Hoffman Estates, thanks to her involvement with the local Scouts program.  As a  Scout Leader, she was involved in a number of projects with the District.  She and her Scout troop helped with the trailer painting project at the parks maintenance building; assisted with clean-up at Vogelei Park; planted a garden at Vogelei Park, and helped with the seed project at Charlemagne Park.     
Sue and her family have relocated to warmer weather in the "Grand Canyon State", Arizona. We are grateful for everything Sue has done for HEParks and the Hoffman Estates Community.