HEParks receive IAPD Award
On November 1, 2019 at the IAPD (Illinois Association of Park Districts) Best of the Best Gala, Hoffman Estates Park District won the Best Friend of Illinois Parks Award for the National Fitness Campaign.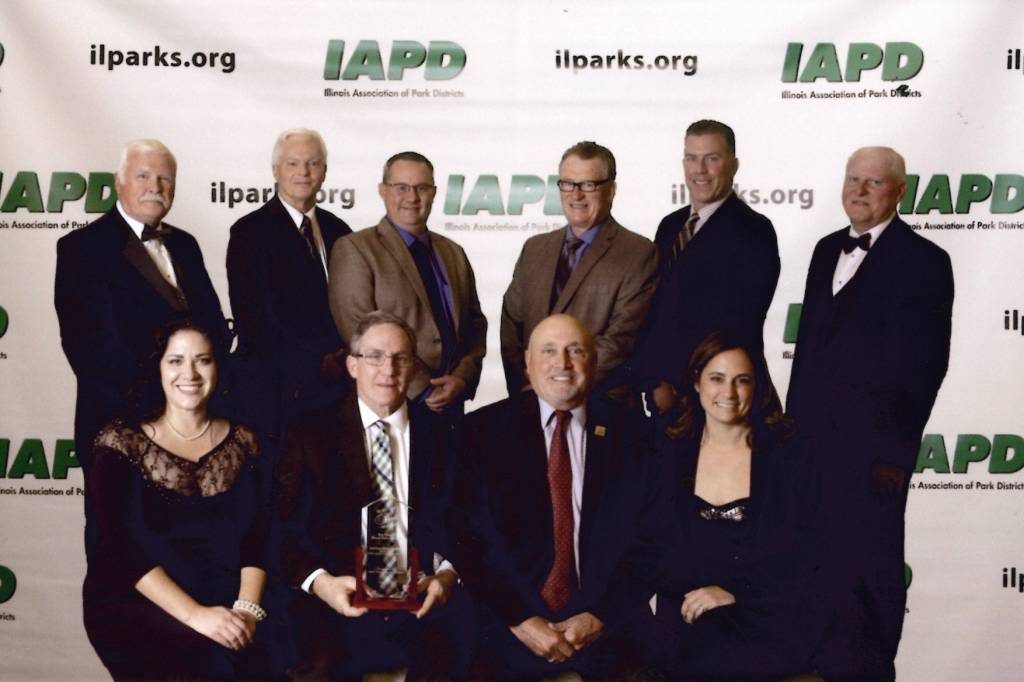 As part of an effort to make world-class fitness free and accessible in beautiful public spaces across the country, the Hoffman Estates Park District (HEParks) has partnered with National Fitness Campaign (NFC) to bring The Fitness Court® to Fabbrini Park.
Invented by San Francisco-based NFC, the Fitness Court is an outdoor bodyweight circuit training gym, that supports all-level workouts that can be completed in as little as 7 minutes a day. Free fitness is taking over the Chicagoland area, as HEParks becomes the next to install and launch this state-of-the-art facility!
"The district has really invested in fitness initiatives with both our indoor and outdoor facilities. This new Fitness Court at Fabbrini Park joins The Club at Prairie Stone ™, Willow Recreation Center & Triphahn Center in promoting healthy lifestyles for our residents and adds a spectacular outdoor gym to our exercise amenities," said Craig Talsma, Executive Director of HEParks.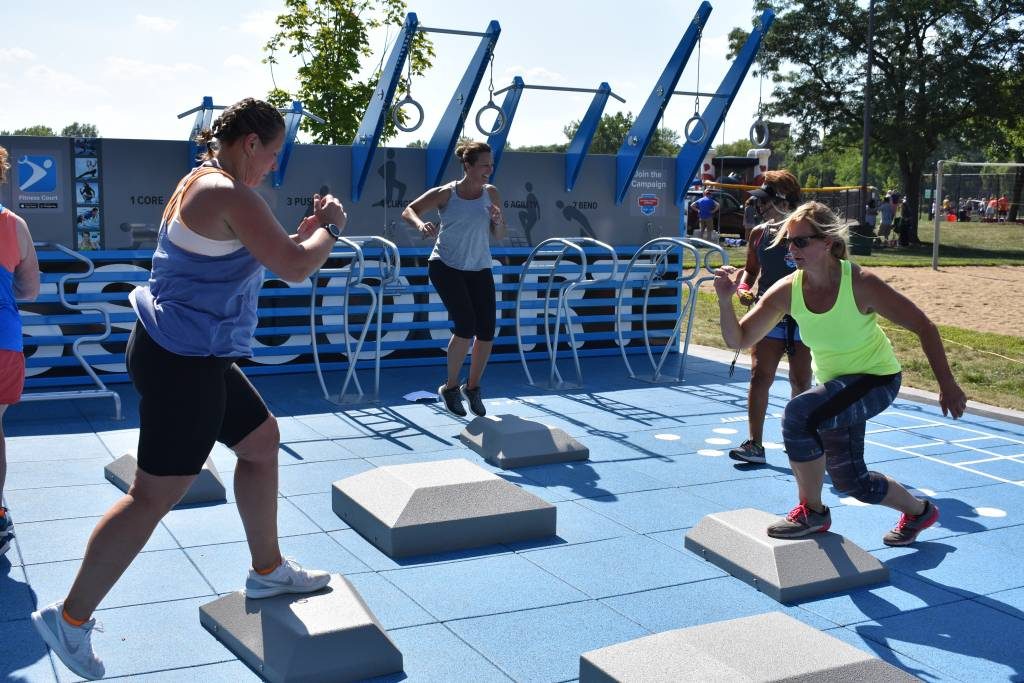 The new Fitness Court is suitable for adults (ages 14+) of all fitness abilities and completely free to use. With the free Fitness Court App, available for iOS or Android, users can take classes, learn workout routines and get fit — all in their own local park!