Teen Center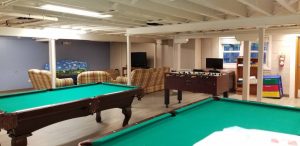 Open Tuesdays from 6:30-8:30pm.
Come check out our recently revamped Teen Center! Offering teens ages 9-18 a safe place to hang out. Enjoy the pool table, ping pong, computers and video games as well as NEW activities that include field trips, dodgeball, and various sports! Admission is free!
Operated by The Village of Hoffman Estates and HE Parks.
Located at the Vogelei Park Barn 650 W. Higgins Road.