50+ Club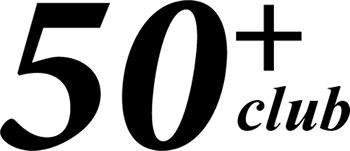 50+ Club Membership
As a member of the 50+ Active Adults Club you will have access to the 50+ Activities Center, receive a monthly newsletter, access to club activities and amenities of the 50+ Activities Center.
Annual — $15
Daily Drop-In Pass — $3
3 Visit Guest Pass — FREE
To become a member of the 50+ Club, please come into any of our Hoffman Estates Park District facilities, go to a service desk and ask for a 50+ membership card. They'll give you a card to fill out. The service desk representative will then take a picture of you, apply it to your new 50+ Membership card and give you the card! Keep the card on you to be able to swipe onto the walking track and into the 50+ Club.
What you get as a Member:
50+ Active Adult Activities Center
Location: 1685 W. Higgins Road
Hours: 9:00am – 4:00pm
Access: Free with 50+ Club Membership
What you'll find at the 50+ Active Adults Activity Center:
Coffee/Tea
Daily Newspaper
Television with Cable
Wii System
Card Games and Puzzles
Pocket Billiards
Bowling
Bingo
Monthly Movie
Mexican Train
Mah Jongg
Table Tennis
Chit Chat Area
Lending Library
Resource Center
Handicraft Circle
Computer with Internet
Health Screenings
Use of Indoor Walking Track at Triphahn Center
Track access is available during regular Triphahn Center hours.
50+ Membership includes Triphahn Center track pass, but does not include use of the Triphahn Fitness Center.
Monthly Newsletter
Get monthly updates for the 50+ Active Adults Club delivered right to your inbox. Click here to sign up for our email newsletter.
50+ Club Activities
All activities free with 50+ Club Membership and held in the Triphahn Center unless specified.
50+ Fridays
Every Friday, 11:30am
Share lunch together with other members and participate in a variety of activities, including current events, health lectures and workshops. For a complete event listing, call 847-885-7500, x626.
Bicycle Club
Thursdays, 10:30am, April-September * Weather Permitting
Bingo at Culver's
4th Tuesdays, 8:30-10:30am, Culver's (1410 E. Algonquin Road, Schaumburg)
Book Club
Last Monday of every month, 1:00pm, Triphahn Room 110 (Book discussion led by STDL staff)
Bowling Buddies
Fridays, 10:00am, Streamwood Lanes (1232 E. Irving Park Rd), 3 Games for $4.50
Bridge
Wednesdays, 1:00pm
Cards & Games Group
2nd Thursdays, 7pm
Handicraft Circle
Fridays, 1:30pm, knitting, crocheting and cross-stitching
Mah Jongg
Mondays, 1:00pm
Pickleball
Triphahn Pricing: 3 plays for $10 or 10 plays for $25, Drop in $3
(Beginners/All others) Wednesdays, 2:00-5:00pm, Triphahn Center Gym
(Moderate/Advanced) Mondays 2:00-5:00pm & Fridays, 2:00-6:00pm, Triphahn Center North Gym
(Advanced) Mondays, Tuesdays, Thursdays, and Fridays, 9:00am, PSS&WC (Call for pricing 847-285-5400.)
Ping Pong
Mondays & Wednesdays, 9:00am-Noon
Table courtesy of Eastgate Manor, Algonquin
Pinochle
Tuesdays, 2:00pm
Pocket Billiards
Monday-Friday, 9:00am-4:00pm
Pub Quiz
3rd Thursdays, 6:00pm, Bridges of Poplar Creek (1400 Poplar Creek Drive) * Quiz courtesy of Thomas J. Hoover D.D.S. , Hoffman Estates. Pub Quiz Prize sponsors Frist Light Home Care of Schaumburg, Lake Barrington Woods Senior Community and Morizzo Funeral Home and Cremation Services.
Volleyball
Tuesdays, Noon-2:00pm,
Fridays, 9:30-11:30am, Triphahn Center North Gym
Walking Club
Monday-Friday, 9:00am, Fabbrini Park (1704 Glenlake Road) * Weather Permitting
Wii Bowling
Tuesdays & Thursdays, 11:00am, Tournaments October-March (sponsored by Clare Oaks, Bartlett)
Testimonials
Why do you come to the 50+ Active Adults Club?
"To meet new friends and do activities in a group." – Leona
"Fun things to do. Friendly people." – Kathy Eby
"For activities, friends (old and new), to keep active, and trips." – Sylvia Henfling
"We both enjoy the diverse activities and programs offered at the 50+ Club. We love the companionship, making friends, and participating in Handicraft Circle, games, sports, etc." – Jean-Marc & Selma Bartsch
"It is fun. We meet people, learn something new, and get out of the house, work, and garden." – unknown
"It was a great day…Thoroughly enjoyable and performers were all very talented! …[Rica Cuff] you are a terrific event planner and host, plus an excellent driver. It is a pleasure to be in your company. Hope the Park District knows what an asset you are.
– Joan, October 2016
Ambassadors Council
Jean-Marc Bartsch
Lorrey Guarrero
Marilyn Dorsey
Don Jolley
Lydia Hoffmeyer
Hap Wittkamp
Joanne Nelson
Bernice Rovner
Other Benefits
Discounted Guest Pass to PSS&WC
Monthly Birthday Party w/ Free Custard
Activities Guide
Advance Notice of Classes, Trips, Events
Upcoming Events