STARS Dance Company Tryouts
June 25 @ 2:30 PM - 5:00 PM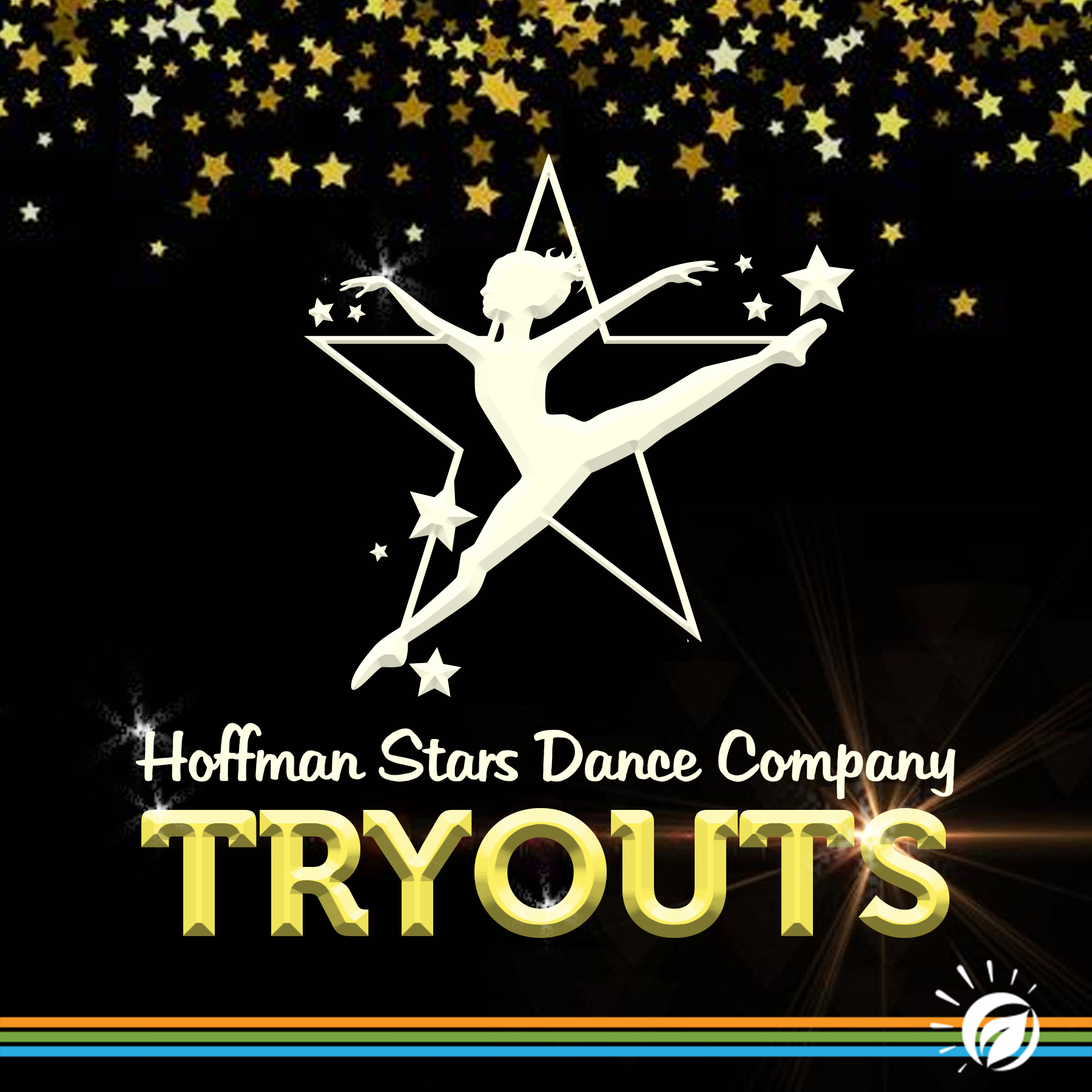 Company auditions for the 2022-2023 season will be on Saturday, June 25th from 2:30-5:00pm in the Triphahn Center dance room.
The Hoffman Stars Dance Company is made up of four levels. The goal of the program is to offer a competitive dance program that places a strong focus on perfecting technique, increasing performance skills, advancing skills in multiple dance genres and sharing the love of dance with others. There is a strong focus on the following genres of dance: ballet, jazz, lyrical and modern. Stars Dance Company is for dancers 6-18 years old.
Questions? Contact Jessica Karbowski at JKarbowski@heparks.org
Try-out information:
Try-Outs will take place at Triphahn Center Dance Studio on Saturday, June 25, 2022 from 2:30-5:00pm.
Dancers: Dancers should wear black leotards and pink tights, bring ballet & jazz shoes and have hairpulled up in a bun.
Parents: Parents are not allowed to watch try-outs.
At tryouts, dancers will warm up with ballet barre exercises, and perform ballet skills in the center andacross the floor. Dancers will learn a short choreographed routine to perform for the judges. Theinstructors will observe the dancers.
Try-out assessments: Dancers are evaluated on and placed in levels by skills, performance quality and attitude.
Dancers will be notified via email if you have been invited to be a member of Dance Company.
Stars Dance Company Handbook
Stars Dance Company Audition Information
Stars Dance Company Audition Application