Little Stars Childcare – Open House
February 12 @ 9:00 AM - 10:00 AM
FREE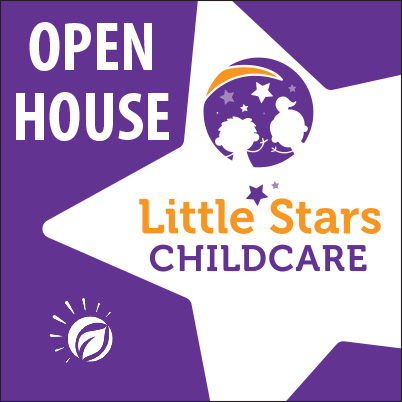 Come on out on Saturday, February 12 between 9:00-10:00am to visit the newly updated Little Stars Childcare facility within the Triphahn Center. Tours will be provided to answer all questions regarding our program and facility.
Little Stars is open year-round, Monday-Friday from 7:00am-6:00pm for children who are 3–5 years old and fully potty trained. Click here to learn more!
Our full-day preschool program focuses on the whole child, emphasizing socialization, and learning through play. Our curriculum incorporates a variety of learning activities designed to promote problem-solving, creativity, self-expression, and social skills. Students participate in a variety of activities everyday, including art, music, creative movement, dramatic play, math, science, and group discussions.
Masks Required.