CANCELLED – Belay Certification Class
January 10 @ 6:00 PM - 9:00 PM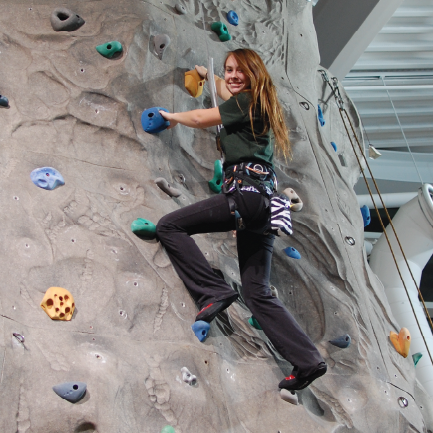 This event has been cancelled. Reschedule date coming soon! Stay tuned.
Climb on your own by becoming Belay Certified! Certification valid for one year on The Club at Prairie Stone's climbing wall. Being certified means you can belay yourself and climb anytime without a staff member. Even belay your friends or children.
Must be 18 years of age. Course enrollment fee $50.
Completion of waiver required for all climbers; waivers are valid for one year. Certified Belayer's may belay up to 3 guests at a time. Guests of the belayer are wlecome for the purpose of Indoor Wall Climbing at cost of $5 per person (children ages 4+ and/or non-members). Members climb for FREE.