2018 Best of the Best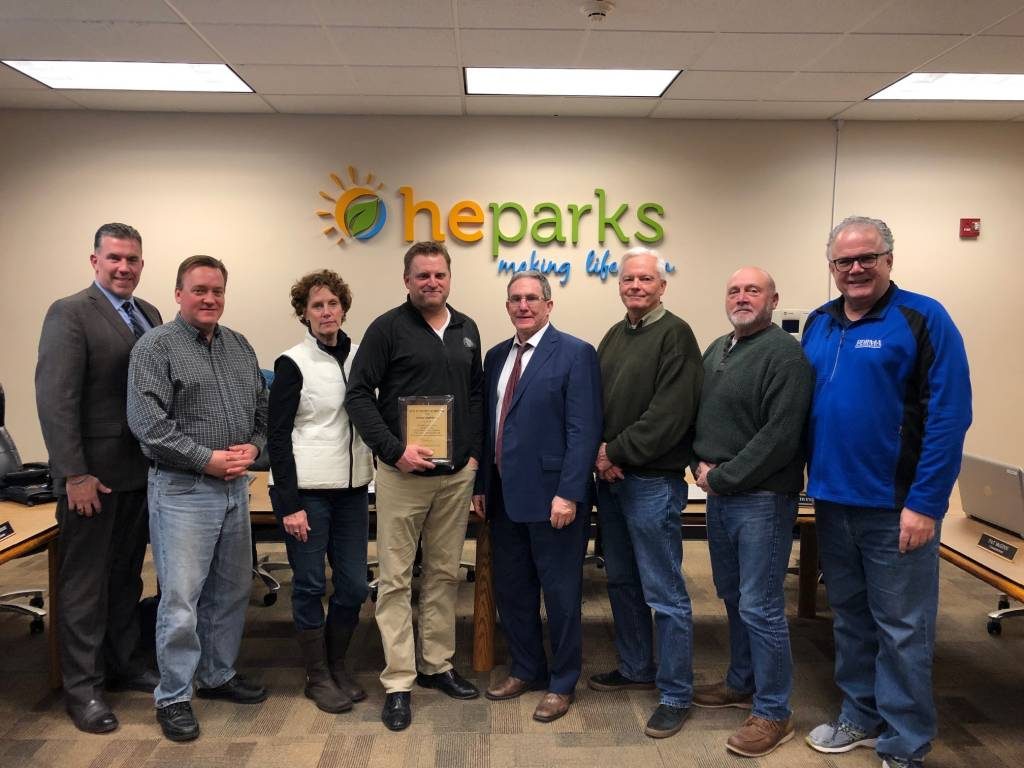 Back in November, our Best of Hoffman recipient was Craig Hartman. It is our pleasure to announce that Craig has been named the BEST OF THE BEST OF HOFFMAN 2018!Craig was chosen from all 2018 Best of Hoffman recipients to receive this honor.
In August, Craig Hartman, an owner of Bar Down Sports Grill hosted a fantastic Wolf Pack, Coyote, Wolverine fundraiser at his Hoffman Estates establishment. To add to the excitement, his son Ryan, (former Blackhawk, now Nashville Predator) attended the fundraiser to meet and greet the crowd that attended.
Through various fundraising events, $550 was raised in which Craig matched the amount to donate a total of $1,100 to the house and travel hockey programs. Since the beginning of the season, various HE Parks' teams and their families have made Craig's sports grill an after-event destination and have enjoyed excellent food and service from Craig and his staff. Craig provides a great opportunity for our hockey players to play shinny hockey or partake in bowling which allows the adults to relax and get to know each other while the kids have a great time with their friends. So once again, we would like to thank Craig for making such an impact in the lives of our hockey members.