Hoffman Estates Park District to Host First 5K Run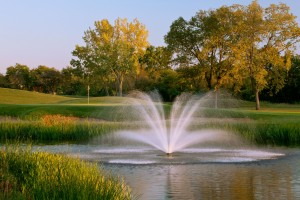 HE Parks will hold a 5K run on Saturday, Nov. 3 at 8 a.m. at its golf course Bridges of Poplar Creek Country Club. Participants will run the paved paths through the beautiful rolling hills of the golf course, across many of its charming bridges over waterways. The entry fee is $25 by October 20 and $30 after.
Following the race will be the popular Turkey Shoot Golf Outing, held each year at the golf course. Golfers shoot 9 holes of golf and are awarded a frozen Thanksgiving turkey to take home. The golf outing starts at 11 a.m. and each two-person team is $150.
To register for these events and to see the course map, visit the event page, for more information or call 847–781–3681.