HE Parks To Offer Free Disc Golf Clinics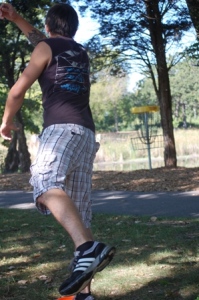 For those who are interested in learning a new game, HE Parks invites the community to its upcoming disc golf clinic Sun. Oct. 14. Disc golf is a game played outdoors with flying discs that are thrown into "cages" made of chain. The disc golf clinics are for all levels and will expose players to the sport of disc golf at the beautiful disc golf course at Black Bear Park in Hoffman Estates. Participants will learn disc throwing techniques, the different types of discs, how to score well, and other general tips for enjoying yourself on the course.
The park district is also planning to offer disc golf classes and tournaments in 2019.
Open to adults and children, this event is free but requires registration in advance. Clinics will be held on Sun., Oct. 14 for ages 5-12 from 9:00-10:30 a.m. (register with program number 245040-C) and for ages 13 from 10:30 a.m. to noon. (Register with program number 245040-D).
For more information and to register click here or call 847-885-7500.