Seascape Wins Safety Award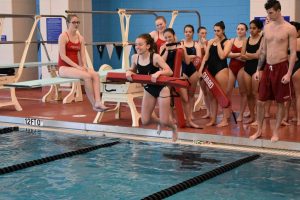 HE Parks was recently recognized for exceptional 4-Star aquatic safety performance for 2017 at its Seascape Family Aquatic Center (1300 Moon Lake Blvd), in Hoffman Estates.
While many facilities simply require a basic lifeguard certification for employment, HE Parks exceeds the industry standard by being a client of the StarGuard ELITE (SGE) Aquatic Risk Prevention Program. In addition to a lifeguard certification, HE Parks requires lifeguards to sign a license agreement with terms and conditions that legally hold the lifeguards accountable. The lifeguards agree to be "test-ready" at all times and to complete four hours of monthly in-service training towards that end. Lifeguards are also held accountable to maintaining a "30-Second Standard" for scanning their entire zone of surveillance, which greatly increases the likelihood that guests will be rescued while still in a responsive state. As part of their agreement, lifeguards are also subject to both internal audits (conducted by in-house Instructors) and unannounced external audits (conducted by SGE staff).
Once a month during the operating season, SGE conducts unannounced audits in "secret-shopper" fashion and evaluates more than 200 data points including observations of lifeguards, supervisors, and dispatchers. Plus, the team undergoes a variety of simulated "skills" scenarios which can range from the handling of a basic nosebleed to the extrication and care of an unresponsive drowning patient including the use of CPR, rescue breathing, supplemental oxygen, and an AED. In addition, the facility undergoes an evaluation of the physical facility and management's documentation efforts.
Seascape opened for the 2018 season on Sat. May 26 at 11:45 a.m. to the general public. Season passholders are admitted early at 11:30 a.m. Seascape will be open May 26-28 from 11:45 a.m.-7:30 p.m., May 29-June 1 from 4-7:30 p.m. and then regular daily hours June 2-Aug. 19, weather permitting. Individual and family season passes are now for sale at the park district's facilities and online at heparks.org. The daily entrance fee is $7 for resident children and seniors ($8 non-resident) and $9 for resident adults ($10 non-resident).
A zero-depth family pool, a 25 yard. lap pool, a diving area and four waterslides offer hours of fun for kids and adults. The water playground and newly renovated sand play area offer unique opportunities for tots to explore. Adults can enjoy a game of sand volleyball on one of Seascape's regulation-size courts. The calendar of events for Seascape is as exciting as ever, with everything from Movie Nights to the Fathers' Day Pool Party, Beach Party, Grandparent's Day Pool Party, Military Appreciation Day and more. Swim lessons are offered weekday mornings throughout the summer.