Garibaldi's Italian Eatery Approved as HE Parks Concessions Vendor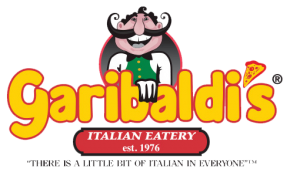 At its April 24 meeting, park board of commissioners approved an agreement with Sadie Investments LLC, d.b.a. Hoffman Estates Garibaldi's Italian Eatery to provide food service to visitors of four of the park districts' facilities. HE Parks approved a three-year licensing agreement with Garibaldi's to provide food and beverage concessions at Triphahn Community Center & Ice Arena, Seascape Family Aquatic Center, Prairie Stone Sports & Wellness Center, and Cannon Crossings Park.
The current contract with concessions vendor Rosales and Flores, that provided service for the past seven years, expired at the end of April. Staff sought out and received requests for proposals from local vendors.
For the past two years, Garibaldi's has been providing food service to the park district's Early Learning Center. The Hoffman Estates Garibaldi's provides 40 fresh meals every weekday to the children enrolled in the preschool program.
"We've been very happy with the quality of the food and service from Garibaldi's," said Director of Recreation and Facilities Mike Kies. "Garibaldi's is located in Hoffman Estates, is in good standing with HE Parks, and has very favorable references. They are a great fit for our facilities and our patrons."
Sadie Investments LLC runs a Garibaldi's Italian Eatery in Arlington Heights in addition to the Hoffman Estates Garibaldi's. The restaurant offers pizza, Italian dishes, subs, sandwiches, salads and a kids' menu, including dine-in, delivery, curbside, carry-out, and catering.