Park District Now Offering Garden Plots for Rent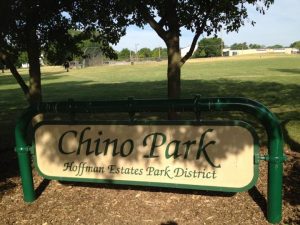 The Hoffman Estates Park District is now taking reservations for garden plots to rent for the summer of 2018 to residents and non-residents who wish to grow their own plants and vegetables.
The park district will offer 16 15×15' garden plots at Chino Park at 630 Illinois Blvd in Hoffman Estates. In addition, the park district will make four raised beds available that offer increased accessibility.
A water line will be installed to allow gardeners to keep plants alive and thriving through the summer. Soil amendments, such as compost, will be added to optimize growing conditions.
New asphalt will be laid from the parking lot to the garden plots to provide accessibility by individuals in wheelchairs.
The fee to rent a garden plot is $30 for residents and $35 for non-residents. Gardens will be open from dawn until dusk starting Tuesday, May 1 at 8:30 a.m. through October 31, weather permitting.
Funding to develop the garden plots was provided in part through a $3,500 grant awarded to the park district by the National Association of REALTOR®s Placemaking Grant program. The park district was nominated for the grant by the HE Parks Recreation Community Representative Linda Dressler of the RE/MAX Suburban realtor office in Schaumburg. The realtors of RE/MAX Suburban will also help spread mulch around the garden plots to ready the site for gardeners.
The Placemaking Grant is available to state and local REALTOR® Associations and "funds the creation of new public spaces and destinations in a community." The grant focuses on small, low cost projects that can be developed quickly to enhance a local community.
"Currently, Chino Park is used only as a practice space for baseball and soccer teams. It is an under-utilized space as there are few amenities in the park," said Executive Director Dean Bostrom. "The Village of Hoffman Estates runs two community garden plot sites, each year the plots sell out almost immediately. We feel there is a significant demand for additional community garden plots."
To promote the garden plots and the practice of gardening in our community, a Gardening Workshop will be offered to all community garden plot holders.
Interested individuals may rent a garden plot at any of the park district's facilities or at heparks.org with program number 225021.