Hoffman Walks – Feb 10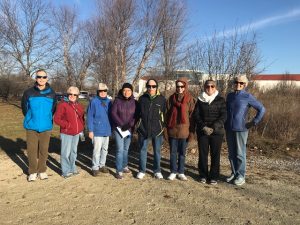 Join us for our next Hoffman Walks event. This event is one in a series of free walking events, called Hoffman Walks. The next event is Sat. Feb. 10 from 9-10:30 AM at Prairie Stone Sports & Wellness Center. Zac Marshall, Certified Personal Trainer, will give a talk on "The Dangers of Sitting" before our walk. On one Saturday each month, HE Parks will host a walk at a park or facility open to all ages and abilities. Participants can walk as long as they'd like.
"Walking is a great way to improve health, well-being and peace of mind," said Mike Kies, director of recreation and facilities for HE Parks.
The benefits of walking are numerous, including boosting energy, reducing the effects of sitting, improving strength and heart function. In September 2015, the Surgeon General issued a Call To Action to increase walking among Americans of all ages. It stated that one out of every two adults in America living with a chronic disease such as heart disease, cancer or diabetes, and recommended that increasing activity level through walking can significantly reduce risk of chronic disease.
"We felt that walking is an easy, entry-level type of activity," said Colleen Palmer, superintendent of recreation for HE Parks. "Our hope is that once an individual makes walking a habit, that this will lead them to more kinds of activity."
Watch for more events to come in the Summer Guide. For more information, visit heparks.org.