STAR Academy Fills Gap in After School Services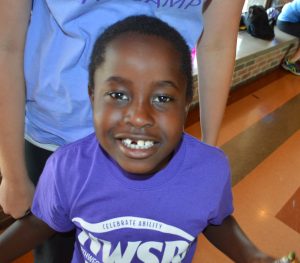 In August, Northwest Special Recreation Association (NWSRA), will open the doors to the STAR Academy after school program, that will serve students with disabilities throughout the northwest suburbs. "Through our Strategic Planning process, many parents highlighted the growing need for affordable, accessible after school programming for these students," NWSRA Executive Director Tracey Crawford stated. The program will provide services to over 50 students with disabilities daily, five days a week, throughout the school year.
In 2016, NWSRA completed its Comprehensive Strategic Plan process, and through its Needs Assessment, the community responded overwhelmingly that after school services are needed for working families of students with disabilities. In order to serve the unique needs of these students, STAR Academy curriculum will focus on three core elements; Recreation & Leisure, Health & Wellness and Social Skills. The Recreation & Leisure component will focus on developing gross and fine motor skills, experiencing cultural arts, dance, drama and music, as well as participating in passive and active recreation. The Health & Wellness component will focus on developing skills to enhance a healthy lifestyle, improving one's physical health, self-respect and self-image. Finally, the Social Skills component will focus on expanding communication skills, enhancing interaction with peers and developing interpersonal skills.
NWSRA is a partnership of 17 member park districts in the northwest suburbs, including western suburban park districts such as Hoffman Estates, Schaumburg, South Barrington, Palatine, Inverness, Streamwood, Bartlett and Hanover Park.
Many public school districts in Illinois are unable to provide after school services specifically for their students who participate in Special Education classes, leaving many families in desperate need of services with limited financial options. Through the collaboration between NWSRA and the local school districts, the NWSRA STAR Academy provides an innovative approach to after school programming.
The program, held in Rolling Meadows, will provide certified staff that lead a variety of educational, social and recreational activities daily. The Fall session of STAR Academy will begin on August 16 and run until December 22, from 2:30 p.m.-6:00 p.m., 5 days a week and will serve students of all ages. Registration has already begun and will end on Monday, July 31.
As an introduction to STAR Academy, NWSRA will host two Parent Information Nights. The first night will be held on Monday, July 10 from 6:30-7:30 p.m. at the Rolling Meadows Community Center, NWSRA entrance at 3705 Pheasant Drive, Rolling Meadows, IL 60008. The second night will be held on Monday, July 24 from 6:30-7:30 p.m. at the Rolling Meadows Teen Center at 3000 W. Central Rd., Rolling Meadows, IL 60008. For more information or to RSVP, visit www.nwsra.org/academy or contact Brittany Johns at 847-392-2848, ext. 225 or e-mail bjohns@nwsra.org.
About NWSRA:
NWSRA has enriched the lives of children and adults with disabilities as a partnership of 17 northwest suburban park districts by providing outstanding recreational opportunities for over 40 years. NWSRA holds the distinction of Distinguished Accredited Agency from the Illinois Park and Recreation Association, and won the National Recreation and Park Association Excellence in Inclusion Award for national leadership in diversity and inclusion initiatives. If you are interested to learn more about NWSRA's programs and success stories, please visit our website: www.nwsra.org, or contact Brian Selders at 847-392-2848.