Lifeguards Needed For Summer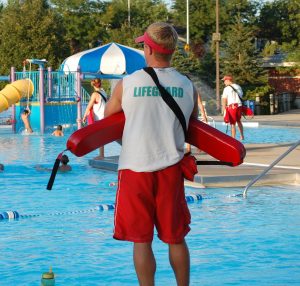 Seascape Family Aquatic Center is hiring lifeguards for the 2017 season at $9.50 starting wage. Interested applicants can apply online here. Those without internet access may stop in at a facility to complete a paper application.
We have openings district-wide for camp counselors, parks maintenance and positions at Bridges of Poplar Creek Country Club include golf course starters and rangers, player assistants and pro shop assistants. BPC is also hiring for its banquet area banquet servers, line cooks, and custodial personnel.
"Our seasonal work force is an essential key to our success in fulfilling our mission to provide first class parks, facilities, programs and services," said Director of Recreation and Facilities Director Mike Kies.
HE Parks is an equal opportunity employer. For more information call 847-885-7500.